Boston has a lot to offer as one of America's most historic cities. On top of the culture, arts, food and sports, the city of Boston has absolutely flourished in academics. Home of some of the most prestigious universities in the US, it's no wonder that Boston is a top choice for many international students.
When choosing where to study abroad, you have to explore all your options. So let's take a look at one of the most academically promising cities in America and see what it has to offer!
Here are the top five reasons to study abroad in Boston:
1. Boston Is a Cultural Hub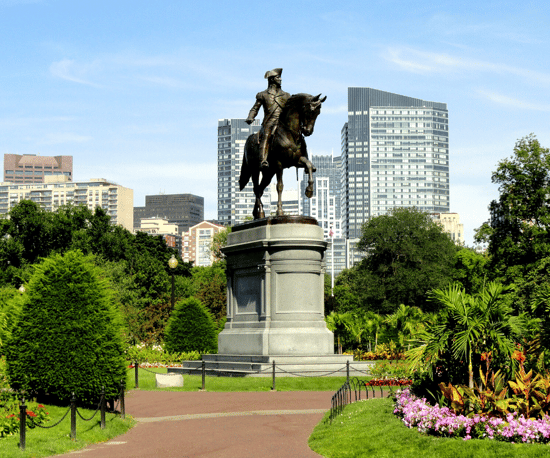 The home of the American revolution, Boston is chock full of historical things to do and see. International students hoping to soak in some culture are spoiled for choice in the so-called Cradle of Liberty.
The Freedom Trail is a popular attraction that takes you on a two-and-a-half-mile walk through downtown Boston past long-established buildings and sights that tell the story of American Independence. There's also the monumental Green Dragon Tavern and the Old State House museum to visit when you have free time.
If you're a lover of the arts, the Museum of Fine Arts and the Boston Symphony Orchestra are two of the many ways to enjoy music, art and theater in the city.


2. It's Full of Academic Opportunities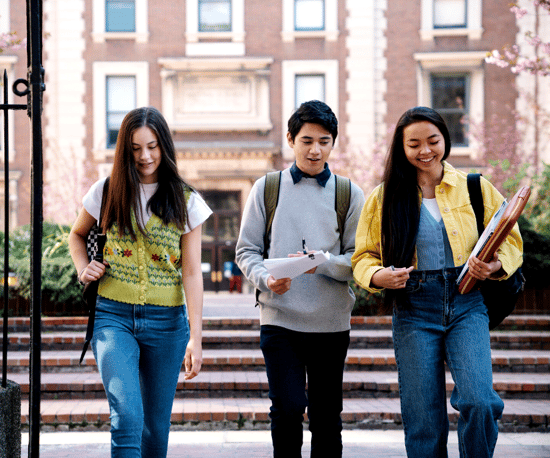 Boston is home to more than 50 colleges and universities with over 250,000 students from around the world. One of the best reasons to study abroad in Boston is its vibrant academic atmosphere. No matter what school you attend, you'll be surrounded by inspiring forward thinkers just like you!
As an international student in Boston, you will have access to some of the world's finest higher education with plenty of opportunity to spread your wings in whatever major or field you choose to pursue.
With places to study like the Boston Public Library and schools such as Harvard and MIT within the city limits, there's no doubt you'll find plenty of activities and programs to fit your academic needs. You'll have plenty of opportunities to meet like-minded people and make friendships that last a lifetime.


3. There's So Much For Students To Do
Aside from the number of schools in the area, Boston truly is a hot spot for student life. Between the diverse neighborhoods to visit, the amazing food to try, the sports scene and the amazing shopping, there is no shortage of things to keep you occupied.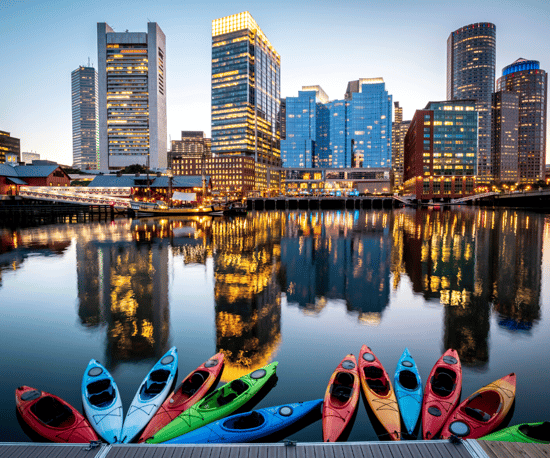 Some of the most recommended things to do in Boston include:
Walk through the Boston Common

See a Red Sox game at Fenway Park

Visit Faneuil Hall for a day of shopping and dining

Take one of the numerous tours of the city

Visit the New England Aquarium

Go kayaking on the Charles River

Visit the Samuel Adams Brewery

See a movie at the Coolidge Corner Theater
And that's only a small selection of the amazing things you can experience in the city!
Like in most big cities, students can benefit from student discounts for attractions such as museums and sports games. Boston is especially student-friendly because of its smaller scale and amount of public transportation. The city is extremely easy to get around, even if you're going on foot.
If you decide to study abroad in Boston, you'll never be bored.


4. Travel From Boston Is Made Easy
Boston is a hub for travel both domestically and internationally.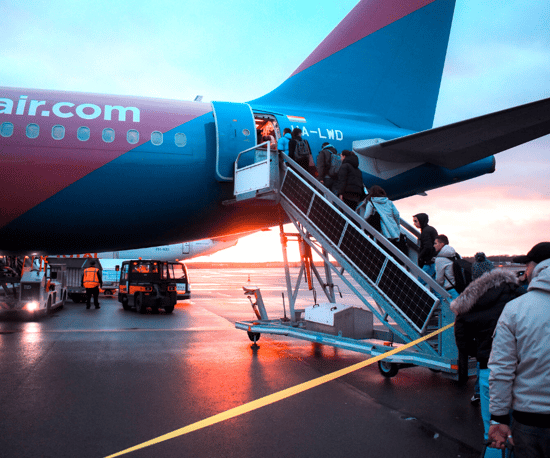 With the Logan International Airport right there, you have access to non-stop flights to New York City, Chicago, Philadelphia and San Francisco. It's the perfect place to study abroad for international students hoping to explore more of America (with cheaper flight options across the Atlantic for students who want to visit home for the holidays).
In a more regional sense, Boston is the perfect place to start exploring the greater New England area. It's easy to pop over to the beaches around Cape Cod when it's warm. You will be able to see the leaves change in Vermont in the fall. Even going to New York City is an accessible trip!
If traveling is a big deal for you on your international adventure, then this is one of the best reasons to study abroad in Boston.


5. You Will Have Amazing Professional Prospects
Career-focused students have so many opportunities open to them in Boston.
It's a thriving, well-connected location that serves as the home of many large corporations across a variety of industries.
International students that choose to study abroad in Boston will find amazing internships, work experiences and networking opportunities that will boost their professional life before it even begins.
Studying in such an intellectual atmosphere offers a huge advantage when it comes to breaking into the industry of your choice after graduation.
Any way you look at it, from the cultural significance to the academic excellence — Boston is a fantastic choice for any study-abroad student.
---
If you're considering studying abroad in Boston, check out StudentRoomStay's customized homestay packages for college students. Check out pricing options today, apply for homestay in Boston and let the StudentRoomStay team find the perfect host family for you!