California is regarded as one of the best places to study, so it's no wonder that it hosts more international students than any other state in the US¹. The level of cultural diversity, recreational activities and academic opportunities make California a no-brainer for most.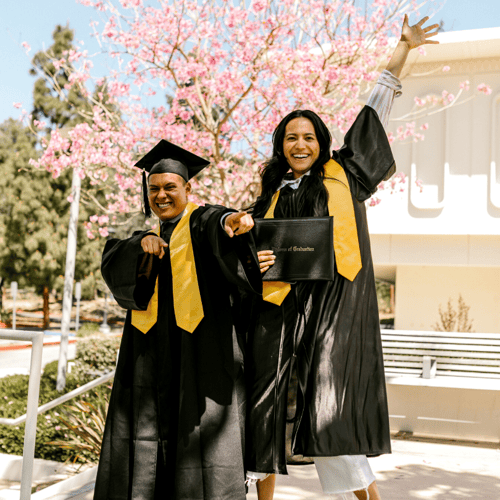 However, deciding to study in California leads to an even more important question: What are the best colleges for international students in California?
Choosing where to study in California is a big decision for any student, but it's especially crucial for those who are studying abroad.
You need a university that supports your education as an international student to help you get the most out of your learning journey.
Let's kick off your decision-making process by taking a look at some amazing universities for international students!


---
University of California Irvine

Located in Orange County, The University of California Irvine is an innovative place for curious minds and free thinkers who like to do things differently. Boasting more than 37,000 students and 85+ undergraduate degree programs, there is truly something for everyone.
On top of that, UCI is one of the top ten public universities in the United States!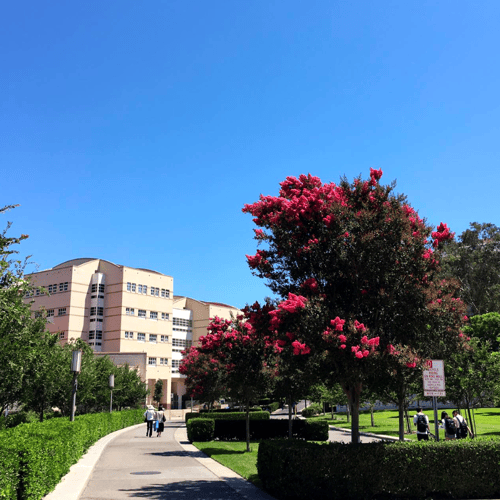 The University of California Irvine is home to a multitude of clubs, sororities, fraternities and athletic teams to foster community among students. If there's something you're interested in, chances are, it exists at UCI. Student life also includes concerts, festivals, movie screenings and other special activities for you to participate in while you earn your degree.
The university itself isn't the only reason to consider studying abroad in Irvine, CA.
Not only is UCI one of the best colleges for international students in California, it was once rated the #1 university for beach lovers by Money Magazine². Irvine, CA is a beautiful city with destination beaches, beautiful hiking, biking trails, amusement parks, shopping and cultural centers.
→ Learn more about international student applications at UC Irvine.

---
Santa Barbara City College (SBCC)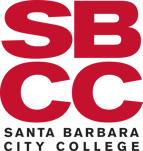 Ranked among the top community colleges in the nation, SBCC hosts its students on 70 acres of beautiful state-of-the-art campus with beach views. They offer incredible resources, such as free tutoring to help you keep up with your grades and workshops in the Learning Resource Center that give you the tools you need to succeed. SBCC offers 205+ degree and certification programs to choose from.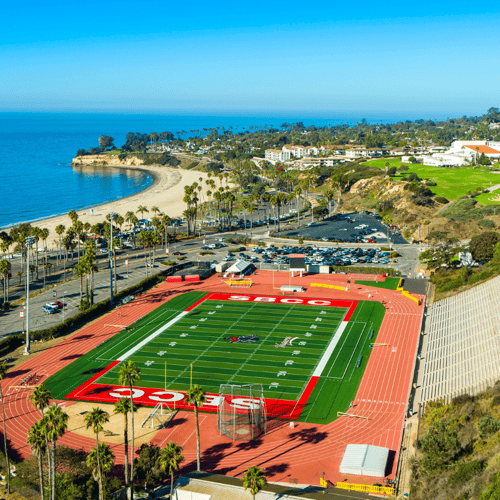 For international students in California, SBCC is a great place to start your college career. They have transfer guarantees to 40+ colleges and universities, like UC Santa Barbara and UC Santa Cruz, which means you can still attend a four-year college down the line.
The smaller class sizes allow you to better connect with your professors, while the clubs and sports allow you to better connect with your peers.
Santa Barbara, CA is a beautiful place to study abroad, especially if you love the great outdoors. Along its destination beaches, Santa Barbara has some national parks to explore in your off-time (on foot or on a bike). There are plenty of dining experiences to be had and museums to be discovered–all rich with the history of this Spanish-influenced city.
→ Learn more about international student applications at SBCC.

---
UC Riverside

Another one of the best universities for international students in California is UC Riverside. On its 1,200-acre campus, over 26,000 students strive to learn and innovate in order to make a difference.
UC Riverside ranked #1 in social mobility in 2022³ and is among the top 25 public universities in the nation for value.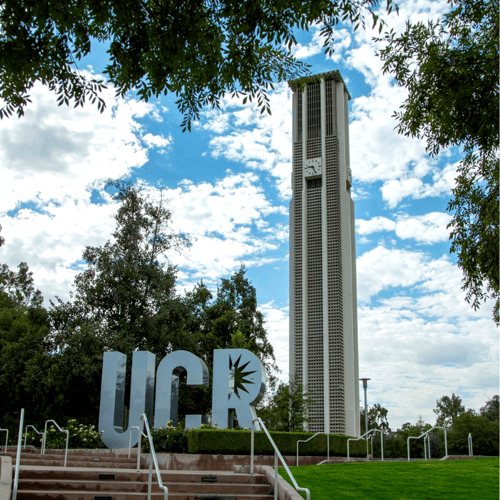 As an international student at UCR, you will be valued and supported, as showcased by their plentiful resources.
Here you will find dedicated resources to your academic success, future career and all the information you could possibly need in the UCR International Students and Scholars (ISS) Office. Be sure to check out their International Village, where you can connect with other students from around the world!
Studying at UCR means you get to experience Riverside, CA in all its glory.
Riverside is home to numerous parks, sports teams and arts venues–the city even puts on numerous events and festivals to keep you entertained and immersed in the culture. If you plan to study abroad over the holidays, keep in mind that it's home to the top-ranked holiday light displays in the country!
→ Learn more about international student applications at UC Riverside.

---
California State University San Marcos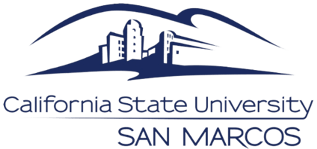 The list of reasons to attend Cal State University San Marcos is even longer than its name! CSUSM boasts around 16,000 students on a 304-acre hillside campus overlooking the city of San Marcos. Its 24:1 ratio of students to faculty means smaller class sizes that keep you engaged throughout the learning process.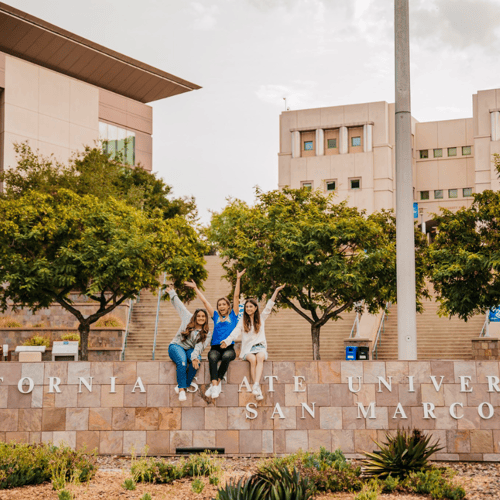 CSU San Marcos provides great opportunities for international students in California to pursue a bachelor's or master's degree while engaging with other students around them. The campus boasts over 100 student clubs and organizations that cover academic, religious and recreational special interests—plus a dozen sports teams.
Located in the heart of North San Diego County, CSUSM offers a variety of fun entertainment options for international students who want to explore more of California.
Take in the animals at the San Diego Zoo. Visit one of the 15 museums close to campus. Learn the history of the area at The Old Town State Historic Park. Embark on a short trip to the beach or make the one-hour drive to Disneyland. San Marcos is a mecha of arts, entertainment and culture for all to enjoy.
→ Learn more about international student applications at Cal State San Marcos.
---
Southwestern College (Chula Vista Campus)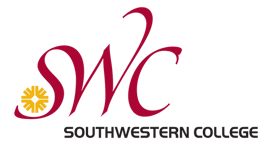 Southwestern College wraps up our list of the best universities for international students in California–specifically their largest campus located in Chula Vista. Made up of seven academic schools of study, this branch of SWC offers more than 300 academic programs for international students to choose from.
Whether you're pursuing a degree in business, wellness, arts or mathematics, the Chula Vista campus of Southwestern College is sure to have what you're looking for.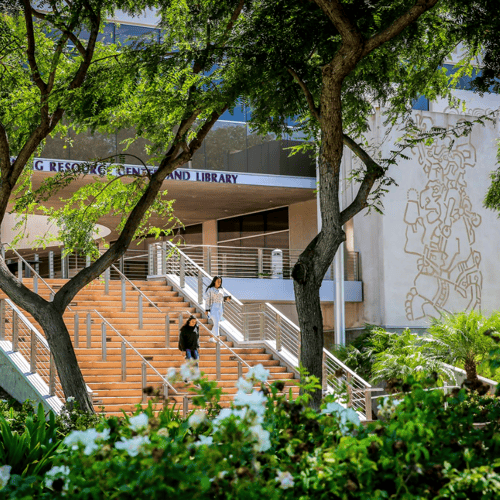 You'll never be left in the dark while attending Southwestern College, as they offer a ton of resources for academic success, career advice and employment aid. SWC is home to 50+ clubs and organizations to help students of all interests get involved and make friends with their classmates.
And then, there's the vibrant community and beautiful views of Chula Vista, CA.
Located only seven miles from downtown San Diego, Chula Vista has no shortage of things to see and do with fabulous year-round weather. You'll find everything from entertainment centers and recreation areas to SeaWorld's Water Park (located near campus). This, combined with the incredible shopping and dining, makes Chula Vista a one-of-a-kind destination to live and study.
→ Learn more about international student applications at Southwestern College.
---
Are you considering studying abroad in California? StudentRoomStay provides a variety of customized homestay packages for college students. Learn more about homestay pricing in California and let the StudentRoomStay team find the perfect host family for you!
---
1. Duffin, Erin, "U.S. states with the most international students 2021/22" Statista, Jan 25, 2023, https://www.statista.com/statistics/237703/us-states-hosting-the-most-international-students/.
2. Mulhere, Kaitlin, "10 Best Colleges for Beach Lovers" Money Magazine, 2015, https://money.com/best-colleges-near-ocean-beaches-warm-weather/.
3. Warren, JD, "US News ranks UCR the No.1 public university for social mobility" UCR News, 2022, https://news.ucr.edu/articles/2022/09/12/us-news-names-ucr-no-1-public-social-mobility.