If you're wanting to travel and study abroad, it's definitely worth looking into a student discount for various expenses like meals, clothes, travel and entertainment. You'd be surprised at how many brands provide college student discounts, so you don't want to miss out! Living off of deals can make or break your trip, especially if you're a student with a slim budget.
You want to be able to enjoy your stay instead of worrying about how you're going to pay for things. To top it off, you probably already have enough to think about between finding housing, managing money, booking adventures and keeping up with college work. Make it easy on yourself by using the best student discounts below as a guide for your planning process.
Student Travel Discounts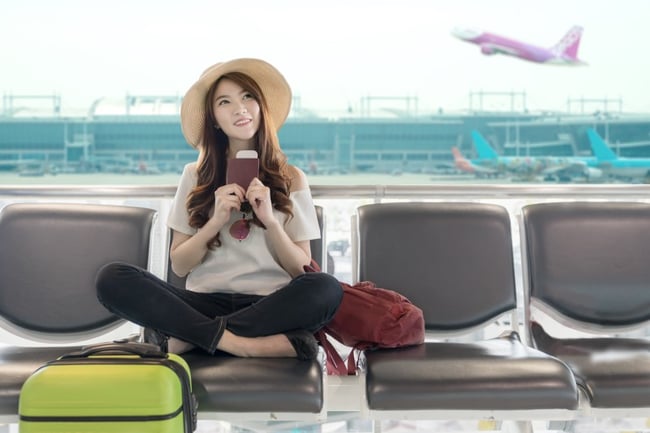 First up on the list are student travel discounts! We know college is the best time to explore and have fun because you probably aren't locked down with a full time job yet. . Use these online student discounts to your advantage!
Student Beans teams up with hundreds of apparel, food & drink, health & beauty, tech brands and travel companies to create amazing discount deals of up to 55% off for college and university students over the age of 16. You can find good deals from companies like Gymshark, Freshly, HP, Fox Rent a Car and more! As a bonus, you can sign up for free on their website and download their app, which is definitely a college student must-have!
College and university students can also get a membership discount through Zipcar. The annual fee comes to only $15, and you don't have to pay the application processing fee.
At Hertz, if you are over 21, have a driver's license, and present your student ID, you can save up to 15-20% on a car rental.
Lufthansa offers a Generation Fly program, where U.S. students gain access to amazing airfare deals to over 470 destinations worldwide. If you become a member of the program, you'll always save on the most flexible ticket options and obtain one free date change.
Student Universe collaborates with over 200 airlines, car rental companies and hotels to provide student savings of up to 30% off. Just create an account for free and provide your student ID.
While Expedia sometimes has deals specifically for students, you're better off checking out their slew of hard-to-get discounts across their site! For instance, you can save money when you book a flight and hotel room together through Expedia. You can also check out their weekly car rental deal.
At EZ Car, you have to present an active student ID at the time of your rental to gain a 10% off college deal discount.
Caesars Entertainment, owners of Harrah's, Horseshoe, Caesar's Palace, Bally's, Flamingo, Paris, Planet Hollywood and Rio, give students up to 35% off all of the above hotel stays. Steal!
Student Discount Restaurants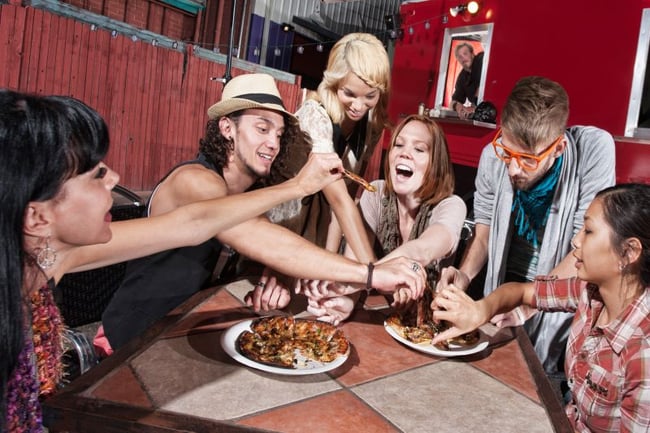 Food! You can't live without it, and college students are notorious for eating cheap ramen to avoid racking up the grocery bill. But what if you could still eat out? Say hello to these student discount restaurants.
At some locations, Burger King allows 10% off your entire purchase as long as you use your college student ID!
Get a free drink at Chick-Fil-A select locations when you show your student ID.
At some participating locations, you can get 10% off your order to students of local schools at Firehouse Subs.
Typically, you can receive a free drink at Chipotle when you present your student ID to the cashier, although it applies only to select locations.
Grocery store Kroger gives students 5% in savings if you show your valid, current school ID at checkout.
There's nothing like a cheap breakfast! You can enjoy some coffee and waffles at Waffle House with a 10% student discount.

Mosaic Foods, a meal delivery service that makes healthy eating easier, is offering $30 off when students use the code STUDENTRS30 during checkout.
Lastly, it's worth mentioning that Groupon, one of the largest coupon sites, has a select student program on their app, where you can get an extra 25% off for some food and drink options. Worth a shot, right?


Student Discount Clothes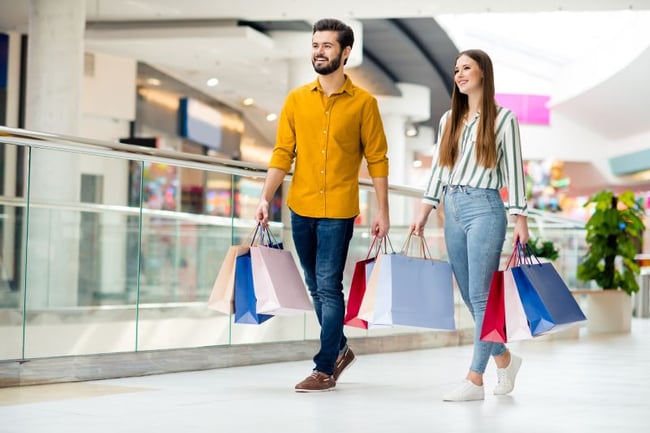 Deals don't just apply to restaurants and travel accommodations. You can also find clothing stores with student discounts! And boy, does it make a difference if you need to spruce up your closet on a low budget. Check out these student-friendly stores.
Under Armour gives students 10% off discounts when you buy online. To qualify, just register your student status with UNiDAYS, another online student discount hub.
Saucony provides a 20% off discount to students when they purchase online. Make sure to click on 'student ID' to confirm your student status during checkout!
At Reebok, college students get a whopping 50% off of products. All you have to do is verify your student email address with UNiDAYS!
Planning on being active with outdoor adventures? You definitely need to look into Moosejaw, an outdoor apparel brand. Just confirm your student eligibility at checkout for a 20% discount on all types of purchases.
Depending on your shopping cart, you can receive special student discounts at Adidas, and you always get free shipping on U.S. orders! Again, confirm your student email address with UNiDAYS, and you're in!
College students can confidently shop with a 15% off discount at Pink by registering your university or college email!
American Eagle allows students to shop and get 20% off when you purchase items online. Make sure you have a UNiDAYS account first!
Save 10% at UGG by registering through their website.
Need a new pair of jeans? Levis has your back with a 30% off sitewide discount for college students, as long as you're in the U.S. up to date with a UNiDAYS registration.
J. Crew has a 15% off deal for any full-priced product for students who can show a valid college ID in-stores.
Need more outdoor gear? Students can save up to 20% at Eastern Mountain Sports store locations around the U.S.
Student Discount Electronics & Entertainment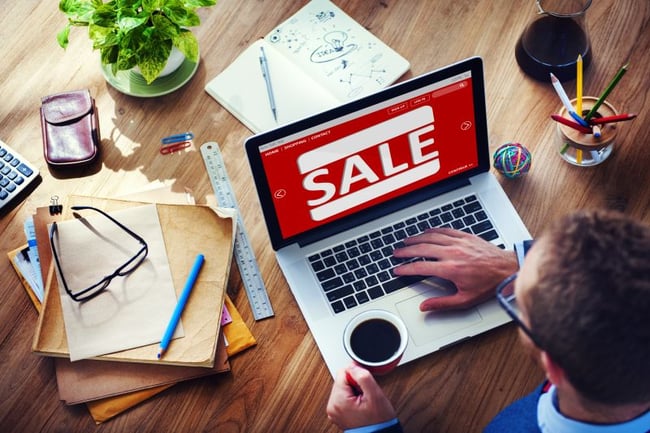 Your best bet for discounted entertainment/adventuring is to look up your local museums and zoos. Most of the time, these attractions offer free or discounted admission tickets to college students. Just give them a call ahead of time to be sure!
Sofar is an online music concert platform that is in cahoots with Student Beans to give you up to 25% off on tickets!
With Viator, you can look up things to do depending on your location, from booking tickets, tours and general destinations. They're also partnered up with Student Beans to bring you 10% discounts on activities!
Amazon Prime is typically around $13 a month, but you get it for almost half price if you join as a student, on top of a free 6-month trial period. The membership includes free 2-day shipping, ebooks, music, photo storage, video streaming and access to other college deals. All you have to do is verify with your student email address!
The International Student ID Card is your fast pass to discounts. It's an actual card that grants you entrance to thousands of deals across the U.S. on things like amusement parks, movie theaters, ski resorts and other attractions.
If you show your student ID at any of the Madame Tussauds locations, you automatically get 15% off your admissions ticket.
At the legendary Carnegie Hall, students can buy $10 tickets either online or over the phone. Plus, you're also able to purchase Hope and Robert F. Smith Chairmen Student Seats at the box office.
Spotify, the online music streaming service, provides a premium student plan at a discounted rate of $4.99 per month. But the real kicker? It also includes Hulu and SHOWTIME, while new subscribers can receive the first 3 months for free.
When you subscribe to any Xfinity internet plan, students from select universities and colleges automatically earn a $150 prepaid visa card and 6 months of free Amazon music.
For student discount laptops, Apple has you covered. If you have valid proof of enrollment, you can receive special discount pricing on some MacBooks, iPads and other products.
Best Buy provides tons of deals for college students on select electronics when you create a Best Buy account and apply for student discounts.
As a student, you can earn up to 96% in savings on Corel software. Just bring your valid school ID or any other official forms of identification to your nearest Corel Authorized Education Reseller.
Dell gives students up to 6% back in rewards through their Dell Advantage Loyalty Program– not to mention discounts on Dell computers. You can also receive other special deals and free shipping.
Both online and in-store across the U.S, Microsoft provides students exclusive discounts on some laptops and accessories and Office 365 for free.
Sign up for the Samsung Student & Educator Discount Program to save an extra 10% on products. All you need is an eligible student .edu email address!
At Logitech, students can get a 25% discount on select electronics, as long as you verify your eligibility on UNiDAYS.
Snag a 20% off deal at GoPro when you use UNiDAYS!
Evernote offers savings of up to 50% for students wanting the full Evernote Premium experience, which includes access to formatting, file attachment, organization and sharing features.
Into video games? Green Man Gaming has you covered with student deals of up to 15% off PC games. Just get on Student Beans for details!
Find Your Ideal Home With StudentRoomStay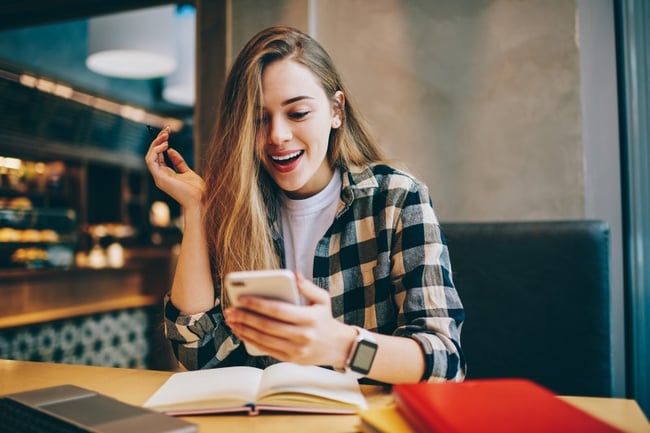 A student discount isn't the only thing you need to thrive as a college student. You also need a housing situation that satisfies needs like price, location, amenities and more. We know how overwhelming it can be to search for your ideal student home, which is why, here at StudentRoomStay, we make it easy.
Use our comprehensive online booking system to find the perfect housing situation, so you can focus more on living your best college life!