Hosting an international student in your home can be a truly rewarding experience for your family. It's a joy to share your culture with someone, but one of the biggest benefits of hosting is also experiencing their culture and traditions for yourself. It's a wonderful way to see the world from a new perspective.
For many international students, staying in your home will be their first time outside of their country and culture. That's why it's so important for you, as their host family, to help them feel at home in yours.
Once they arrive and everyone is settled in, try incorporating these seven ideas to connect culturally with your international student to make them feel like part of the family.
1. Cook With Them
Food is a universal language that everyone can understand no matter where they're from.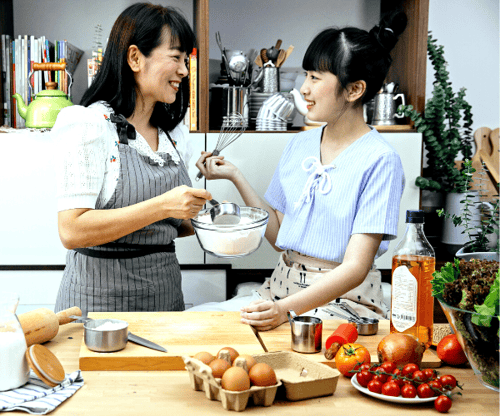 Cooking for someone is a great way to let them know you care about them. It's also a big player in every culture across the globe, making it the perfect way to showcase a big part of your culture.
Take the time to cook meals for them that are important to the city or state you live in, your country and that are personal to your family history.
It's not just about teaching them about the food you eat, but also letting your family experience cuisine from another culture. Ask your international student to make you one of their favorite meals from back home! Let them tell you the significance of certain foods to their culture and to them personally.
There are few better places to share culture than across the dinner table.
---
Interested in Hosting? Fill out this form and we'll send you more information! If you are ready to host, you can
→ officially apply here.
---
2. Practice English With Them
Understanding the English language is a big part of an international student's journey when they are studying abroad in America. It's essential to help them connect with their studies, their peers and with you.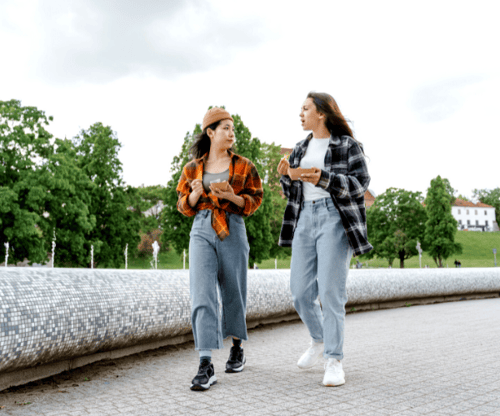 As a host, you have the best opportunity to sit down and practice words and phrases with your international student that they might not have a chance to learn otherwise.
When they seem lost for words or confused about something, it's a great time to teach them something new. After all, that's why they chose to study abroad, to learn different things that they wouldn't learn back home. While they're living under your roof, you can be a valuable source of knowledge for them to draw from.
At the same time, language practice gives you the perfect chance to let your international student teach you some words and phrases from their native language. This is a great way to knock down any communication barriers while expanding your horizons.


3. Show Them Around Your City
When they're not in class or working on their homework, the best way to immerse your international student in the culture around them is to take them out on the town.
Think about all of the fun things that your city is known for and the things people don't really talk about. What makes your city so special and integral to the American culture? Take them out to local restaurants, show them any museums or historical sights, bring them along to sports games and walk with them through downtown areas.
There's only so much a person can learn from a book or online. Seeing these places in person will give your international student the chance to truly experience the culture around them.


4. Listen to Their Stories from Back Home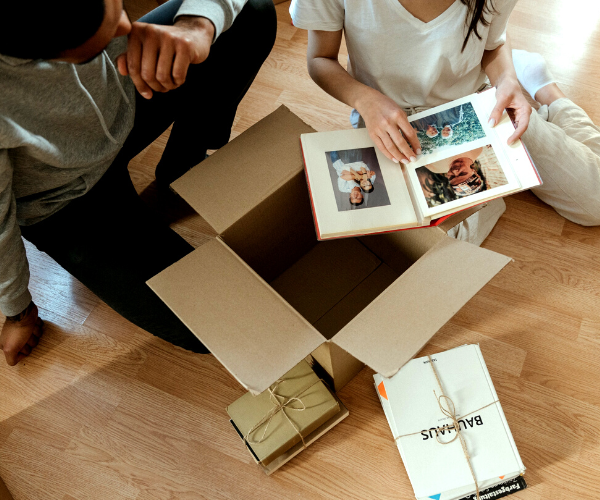 Don't shy away from learning all about their life back home. Whatever they're willing to share is important to your international student, so take an interest and listen up!
This could include personal stories about their life back home, explanations about the way things are done in their country and even sharing pictures of their family, friends and pets. Even smallest details will give you a better idea of the differences between here and there.
Plus, it's a great way to get to know your student better as a person.
5. Celebrate Holidays Together
Culture and tradition are especially present around the holidays. Even if you don't share the same special days, while an international student is in your home, it's a great idea to celebrate holidays together.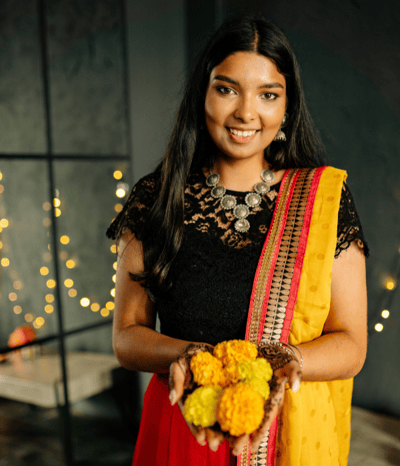 Halloween, Thanksgiving, Christmas, Hanukkah, Valentine's Day, Easter and any other holidays your family celebrates might be brand new to a student from another country. Teach them the meaning behind each holiday and how most people celebrate. Include them in any special traditions you share with your family.
On the other hand, there are plenty of holidays from around the world that your international student celebrates that you might not be familiar with.
Whether it's Chinese New Year, Diwali, Kwanzaa, Día de los Muertos or any other culturally important holiday, make it clear that you want to help your student celebrate. Let them explain the significance of their favorite holidays and how best to celebrate them.
Soon, you'll have a calendar full of fun days to enjoy together.
6. Invite Them to Join Family Activities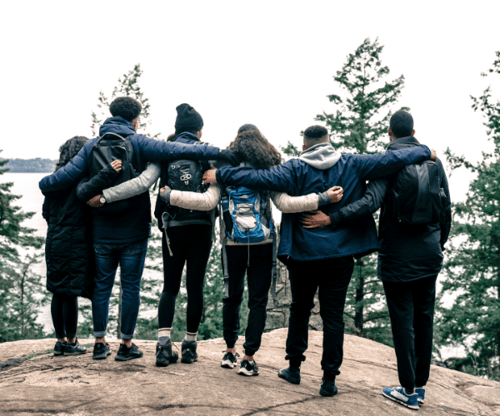 While they're under your roof, you should consider your international student as an extension of your family. The more time you spend together, the more opportunity you have to connect on a cultural level.
It doesn't have to be anything extravagant. Having dinner together around the table and playing board games are great examples of family activities that you can share. Extend an invitation for your international student to join you on family outings to the park, the zoo and even the grocery store!
Not only will you make your international student feel more included and at home with your family, but you're also giving them a greater chance to experience everyday life in America as your family lives it.
7. Have Classic Movie Nights
Classic movies are synonymous with American culture. They show the ways we've grown and changed through the lens of Hollywood. While it's possible your international student has seen some of the most popular classics, you can never go wrong with a movie night!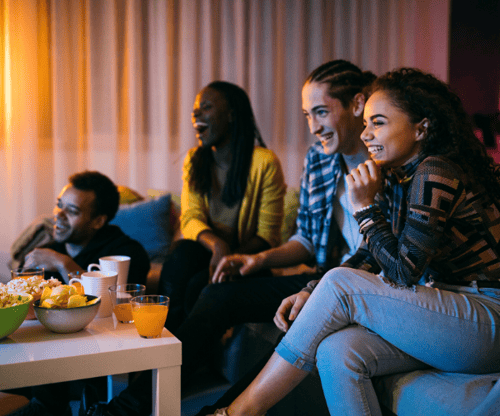 Pick out movies that you love to watch as a family or look up a list of the best classic American movies and pick one even you haven't seen before. Some of the options you might come across include:
Gone With the Wind
Forest Gump
E.T.
The Breakfast Club
Rocky
When Harry Met Sally
Star Wars
Toy Story
While you're at it, include movie nights that feature movies from their country. Let them show you some of their favorites and experience the beauty of foreign cinema with someone who knows the ropes. You can learn so much from the stories people tell through movies.
---
Learn more about hosting with StudentRoomStay to find out everything you need to know about opening your home to an international student. And when you're ready to start your journey, apply to host an international student and discover the joy of cultural connection for yourself!