Looking for the best places to eat and drink in San Francisco? The dining options in a big city like SF can be overwhelming—that's why we're here to help. We've put together a list of the Bay Area's top-rated restaurants and bars for college students. From fine dining to affordable sandwich shops, we'll help you find the best places to grab a bite.
Best Places to Eat in San Francisco
A city of variety in every aspect, San Francisco offers every imaginable dining experience with one of the largest selections of cuisines in the United States. With famous cultural districts such as Chinatown and Little Italy, it comes as no surprise that the ethnic food is hard to beat. Besides some top dining spots you won't want to miss, San Francisco is home to an assortment of student-friendly, affordable shops and restaurants. No matter what you're craving, you're sure to find it in the Golden Gate City.
Must Eat in San Francisco
Looking for the best dining experiences in the city? Here are a few you won't want to miss.
House of Prime Rib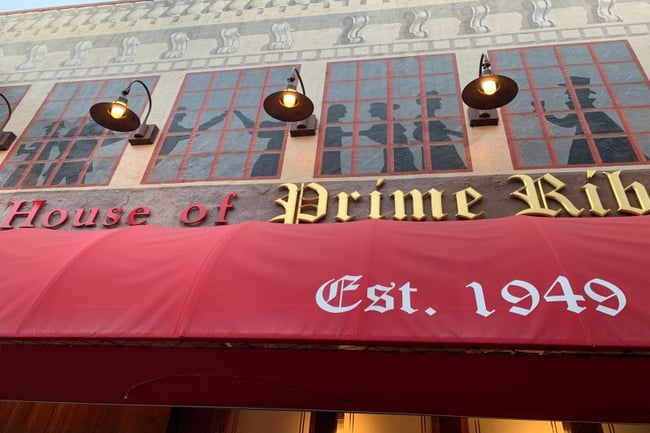 If you're in the mood for fine dining, House of Prime Rib is the place to go. Known for its English-style prime rib and sophisticated atmosphere, it's perfect for an evening out. The restaurant uses the finest 2% of all beef, aged for 21 days to give it the perfect flavor. Be sure to make a reservation!
La Taqueria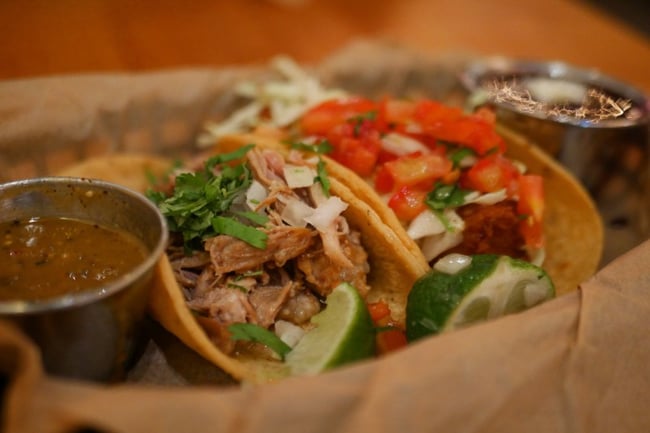 No California experience is complete without a mission-style burrito, and La Taqueria has some of the best in San Francisco. If burritos aren't your thing, the carne asada tacos are hard to beat. With authentic flavor and soccer on the TVs, La Taqueria is a must-try for anyone craving Mexican food in San Francisco.
Sushirrito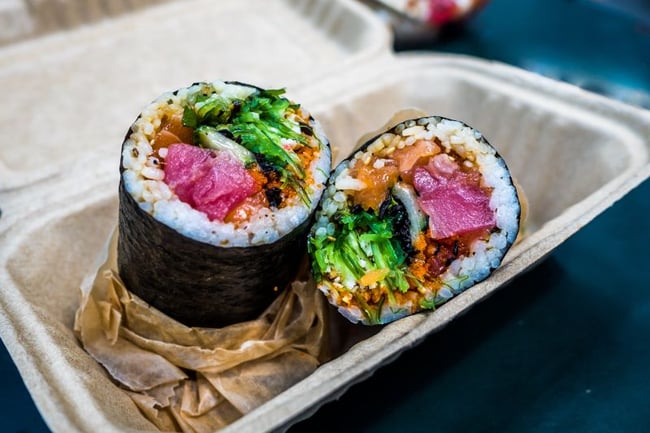 Sushirrito is just what the name suggests—the creators of the world's first sushi burrito brand. With its original dishes and multicultural flavors, it really encompasses the spirit of San Francisco. Though it may sound like a strange idea, this japanese-latin fusion has become quite popular in the Bay area and is a must-eat for students looking for new local foods to try.
Outerlands
San Francisco is known for its healthy lifestyle, making it the perfect place for an eatery like Outerlands. The menu includes a wide variety of healthy and delicious meals, from avocado toast and gourmet sandwiches to house-made pasta and carrot ginger soup. If you're looking for tasty and wholesome food, Outerlands is one place you won't want to miss.
Tony's Pizza Napoletana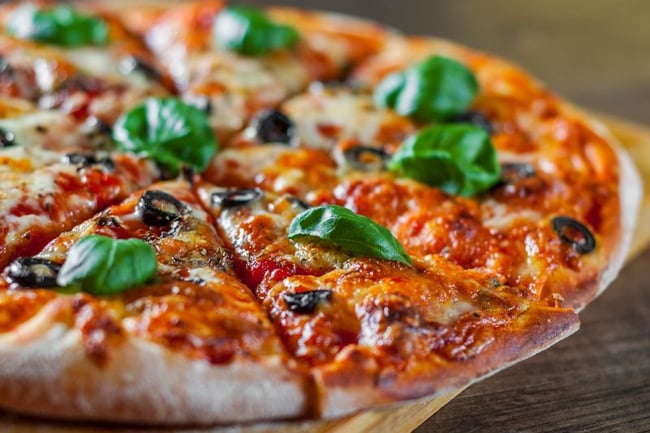 There's no better place for Italian food in San Francisco than the Little Italy district, and there's no better place in Little Italy than Tony's Pizza Napoletana. Founded by Tony Gemingani, 13-time world pizza champion, its authentic italian flavor is unbeatable. If you're not in the mood for pizza, don't worry—the pasta and other dishes are just as tasty.
Bi-Rite Creamery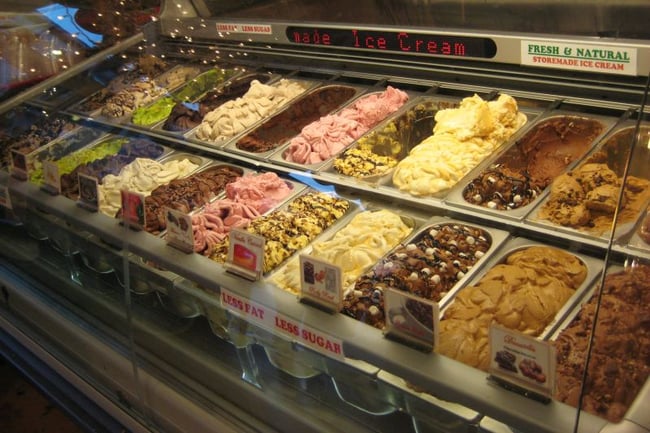 Bi-Rite Creamery isn't your ordinary ice cream shop. With flavors like black sesame, honey lavender and roasted banana, Bi-Rite offers a one-of-a-kind experience. Even more astounding is the fact that their ice cream is made from locally-sourced buffalo milk, giving it an unparalleled creamy texture. Everything is made by hand at the creamery, including the baked goods. If you're vegan or lactose intolerant, Bi-Rite creamery has you covered with some dairy-free options too.
Cheap Eats in San Francisco
As a student in San Francisco, it's good to be familiar with some of the more affordable places to eat when you need to save money. Here are a few of the best cheap eats in the city.
El Gallo Giro
Taco trucks are the hidden treasures of California, and El Gallo Giro is no exception. With authentic Mexican food ranging from burritos to asada and al pastor, it's the perfect place to grab a bite. El Gallo Giro is family-owned and sells their tacos for just $2.50 each, making it an easy and affordable option for students.
Super Duper Burgers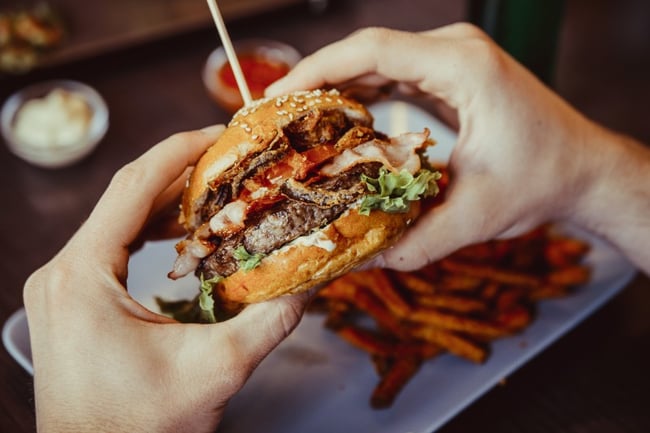 San Francisco doesn't just have burgers—it has Super Duper Burgers. With several locations in the Bay Area, it offers the convenience of fast food without the guilt. All Super Duper Burgers are fresh, with locally-sourced ingredients that provide a delicious and sustainable alternative to large-scale burger chains.
Marugame Udon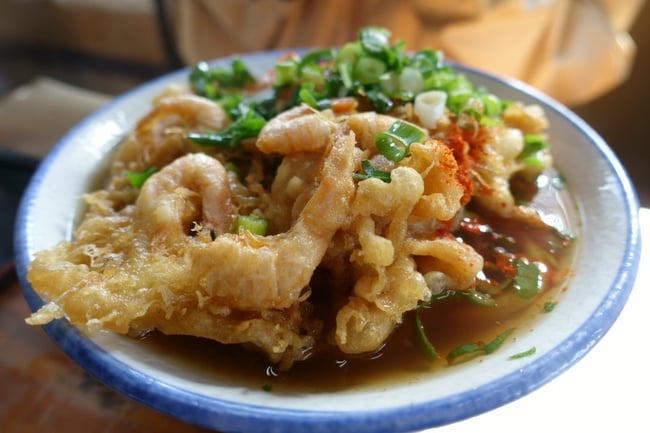 If Japanese food is your thing, check out Marugame Udon. Fresh, made-in-house noodles, tempura and rice balls, Kake-dashi, and other toppings come together to create authentic flavors. Dishes are cooked and served in front of you in an experience that's not to be missed. Best of all, it's affordable for students!
The Flying Falafel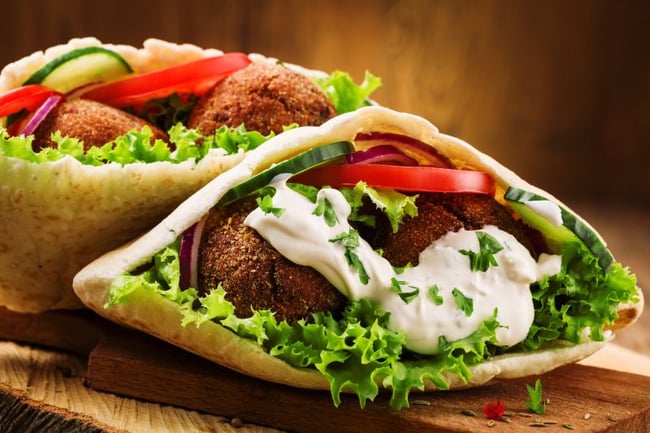 Serving Middle Eastern food made with organic ingredients is the Flying Falafel, an affordable and delicious restaurant that's perfect for students. It's known for its large portions, healthy dishes and gluten free or vegan options. If you're craving falafel or shawarma, this is definitely the place to go.
Saigon Sandwich
Saigon Sandwich offers some of the best cheap eats in the Bay Area. Located in San Francisco's Tenderloin District, its menu has an array of delicious options made with high-quality ingredients. With a selection of Vietnamese sandwiches for just $5 a piece, it's one of the best culinary bargains in the area.
Coolest San Francisco College Bars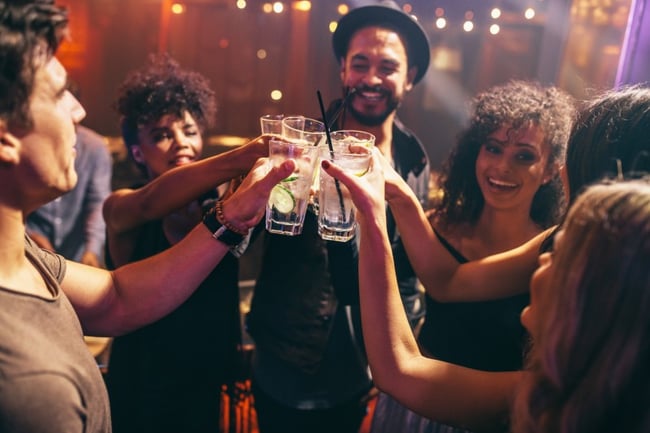 As one of the most iconic cities in the United States, San Francisco has an active nightlife. Thanks to its large college-age population, there are plenty of places to go bar hopping or meet up with other students for a night out. Here are a few of the most popular college bars in the city.
Butter
This bar gets its name from its bright yellow, square-shaped building. Known for its kitschy theme, karaoke nights and cheap drinks, it's a wild atmosphere for the 21+ crowd.
El Rio
El Rio is a Brazilian-themed bar and an LGBTQ+ friendly space. Known for its support of local arts and music programs, El Rio is committed to investing in its local community.
Lucky 13
A bit more laid-back than other bars in San Francisco, Lucky 13 has punk vibes and pool tables. It's also dog-friendly, making popular among locals who would rather not leave their pets behind.
Blondie's Bar
Blondie's is a classier place to hang out, with a friendly ambience and refined taste. Students head there for martinis and live music, which varies in genre depending on the night.
Kozy Kar
Kozy Kar has an edgy theme with lots of 70s and 80s paraphernalia. It's a crowded dive bar that's not for everyone, but it offers cheap drinks and is fairly popular among students.
Find Your Ideal Home in San Francisco with StudentRoomStay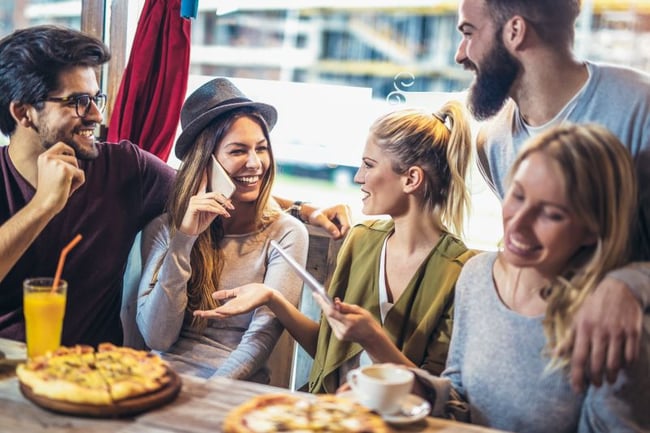 As a student, you'll have the chance to discover the best places to eat and drink in San Francisco. There's no shortage of colorful options to make your study experience one to remember, from restaurants to nightlife.
StudentRoomStay can help make your dream of living in San Francisco a reality by helping you find the best housing options in the city. Be sure to create your profile to start saving your favorite rooms! For on-the-go mobile room hunting, download our app.