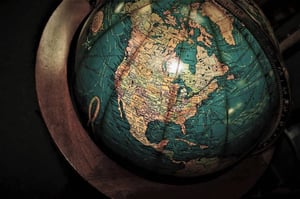 Studying abroad as a foreign exchange student can be a life-changing event. The memories you will make, places you will discover and friendships that last a lifetime will have a deep impact on you and your future. Have you ever dreamt of living in a foreign city and participating in a student exchange program abroad but overwhelmed with the different options available? Choosing a foreign exchange student program that is right for you can be an intimidating task. Let us help you by breaking down the different options and visa requirements! We've created the ultimate foreign exchange student program guide to help point you in the right direction and place you in the best program for your needs as an exchange student here in America!
So...What are the different foreign exchange student programs?
High School J-1 Visa Program's for Exchange Students
The High School J-1 Visa Program allows 15-18 year old students the opportunity to travel to America and study at a private or public high school. During their stay within The States, students will be placed with an American host family who will supply them with a safe and secure environment, provide food and transportation, and will allow them to thrive in their new scholastic setting. Foreign exchange students may also participate in after-school programs including sports or clubs of their choice. While on the J-1 Visa, foreign exchange students may not work part-time or full-time jobs, or live with relatives. So, if the J-1 Visa is the program you chose, make sure to come prepared and ready to be placed anywhere within the United States!
Interested in studying abroad in the U.S.? Fill out this short form and we'll send you more information about homestay! If you're ready to apply, → you can fill out our full application here.
The High School J-1 Visa Program is a great way to study and be immersed in American culture. In order to apply for a J-1 Visa, the student will need to contact a designated sponsor organization who will then place the student in the correct program. While there are many designated sponsor programs within the United States, Greenheart Exchange and Academic Year in America are both great options!
The visa process itself may be a tad intimidating, let us break down the steps you must complete in order to acquire your J-1 Visa to Study in America:
Apply to a designated sponsor program

Once accepted to a program, pay the sponsor program fees

After payment has been submitted, your sponsor will issue you Form DS-2019

Pay

Student and

Exchange

Visitor Information

(SEVIS)

and print proof of your payment for your own records

Visit the

U.S. Department of State

website

to fill out the Online Non-immigrant Visa Application Form DS-160 and pay the application fee of $160.

Consult the U.S Embassy website to schedule your interview

On the day of your interview bring the following documents: original Form DS-2019, Form DS-160 confirmation page, a passport photo, and your passport.

At the end of your interview, your interview officer will inform you if you have been approved or denied and when to expect your visa.
You can find more information here regarding the correct steps on how to obtain your J-1 Visa.
High School F-1 Visa Programs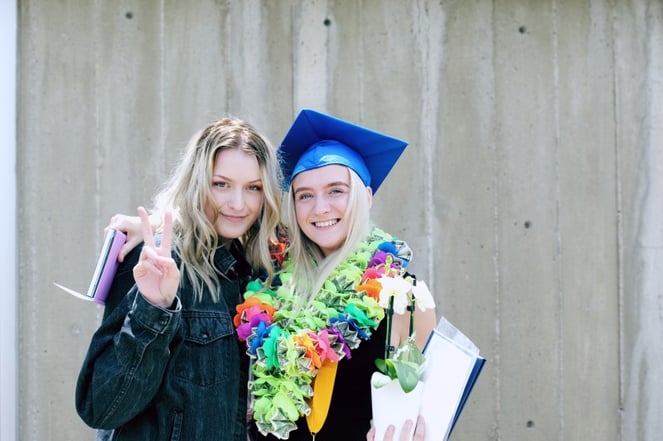 While the high school J-1 and F-1 visas may seem similar for foreign exchange student programs, they also vastly vary depending on the aim of the foreign exchange student. If your goal is to study in an established high school, obtain an American high school diploma or gain acceptance at an university within the United States, then the high school F-1 foreign exchange student program is the one for you! Through this program, the F-1 student can participate in a full-time academic year from 9th to 12th grade including scholastic and extracurricular activities. The student will also have access to advanced classes including Honors and AP courses which can be transferred over to college credits at an American university.
Here at SRS Concierge, we're committed to placing you at the right high school depending on your objectives as a foreign exchange student. While many of the first-rate schools we partner with are located in California, we also offer options in Texas, Washington, Michigan, and Connecticut. To see a comprehensive list of the esteemed high schools we partner with, click here!


SRS Concierge also provides a complete high school placement and homestay package which includes:
School and Homestay Selection and Placement

CSIET Approved Homestay including a private room, 3 daily meals, and school transportation

Guardianship

Emergency and Routine Support

Medical and Liability Insurance Coverage

Financial Services for Homestay Payments

Orientation

Monthly Reports

Airport Pickup (may require and additional fee)
To learn more about the services SRS Concierge provides for F-1 Visa Foreign Exchange Student Programs, click here!
To obtain your F-1 Student Visa, you must complete the following steps:
Apply to a Student and Exchange Visitor Program (SEVP) approved school

Once accepted, you will be registered for the Student and Exchange Visitor Information System (SEVIS) and pay the SEVIS I-901 fee

Your school will then issue you Form I-20 in which you will eventually present at your visa interview

Complete the Online Non-immigrant Visa Application Form DS-160 and print the confirmation page for your visa interview

Schedule your visa interview at a U.S Embassy or Consulate and pay the $160 visa application fee

On the day of your visa interview bring the following documents: your valid passport, Nonimmigrant Visa Application Form DS-160 confirmation page, passport photo, certificate of Eligibility for Nonimmigrant (F-1) Student Status- for academic language students, and Form I-20

Additional information may be requested at your interview, in which you will learn if you have been approved or declined and when to expect your visa
You can find more detailed information regarding the F-1 Visa requirements and process by clicking here!
Short Term Exchange Programs
Making an international move is a very big decision! Students interested in a foreign exchange program in America but do not want to be committed to a full academic year, may also consider a short term program of 1 to 4 weeks. Participating in a short-term program will still allow the foreign exchange student to be fully immersed in the English language and American culture through different courses, workshops and activities with American students. A short-term student will also still get to benefit from living with an American host family who will provide them with accommodation, meals and transportation.
While SRS Concierge offers short-term programs for foreign exchange students, you can also find programs through FLAG, and Quest Exchange.
SRS Concierge also offers short-term 1 to 4 week programs during the Winter and the Summer. Regardless of the session chosen to be a foreign exchange student, SRS Concierge Packages include:
ESL Classes (including academic instruction and intensive English immersion)
Homestay with Certified Host Families
Classes with American Students During Winter Camp
Field Trips Including Sporting Events, Theme Parks and more!
Opening Ceremony and Closing Ceremony with Certificate
Transportation Including Airport Pickup and Dropoff
To view a sample schedule of a Summer short-term program SRS Concierge offers foreign exchange students, click here!
Once you have decided which short-term program you would like to attend, you must see if the courses you will be taking exceed 18 hours a week. If you fall above 18 hours, a student visa is required. However, if you fall below those hours, you may apply just for a regular tourist visa. To apply for a B-2 Tourist Visa in America, follow these steps:
Apply to a short-term program

File the Online Non-immigrant Visa Application Form DS-160 and print the confirmation page

Pay the $160 Visa application fee

Schedule an interview at a U.S. Embassy or Consulate

On the day of your appointment bring the following documents with you: your passport, one photo, Form DS-160, receipt of visa application fee, documents detailing purpose of trip (ex: trip itinerary), evidence of your return to your home country, proof of sufficient funds to cover the expenses of your trip

After your interview, you will be notified if you have been approved or denied your tourist visa
For more information regarding the visa process for a short-term study abroad program in America, click here!
University F-1 Visa Program
After completion of the foreign exchange student year abroad and obtaining an American high school diploma, the student may then go on to apply for an American university program. In order to remain on the F-1 student visa, the student must be accepted to and enrolled in an approved full-time academic educational program. The university F-1 student must also be proficient in English or be able to provide proof that the student is enrolled in English classes to improve proficiency. Just like many American university students do not work in their early years of university, a foreign exchange student on the F-1 visa must provide proof they have sufficient funds available to support them during their program.
While many universities accept foreign exchange students directly, you can find a comprehensive list of programs tailored specifically to your needs through International Student's USA School Search. The university application timeline is also more extensive and will require a few more steps than a basic foreign exchange program. International Student includes an application timeline for university students which you can find here.
Similar to the F-1 high school visa process, a student seeking out a university F-1 visa will have to follow the same steps. When you attend your visa interview at an U.S. Embassy or Consulate, bring the following documents with you:
$160 Visa Application fee

Complete and print the confirmation for the Online Nonimmigrant Visa Form DS-160

Form DS-157 for all males aged 16-45

Your passport

Passport Photo
SRS Concierge is able to provide foreign exchange students on the University F-1 Visa services that include:
Host Family Selection and Placement Services
National Criminal Background Checks to Maintain CSIET Standards
Emergency and Routine Support in Addition to Monthly Progress Reports and Student Visits
Airport Pickup and Drop-off Services
Medical and Liability Insurance That Will Last for the Duration of the School Year
Friendly and Safe Host Families That Will Provide the Student with New Experiences and Cultures
To learn more about the services SRS Concierge provides University F-1 Visa Students, click College Exchange Programs.
So, are you prepared to take the leap and spend a year as foreign exchange student? To speak with a SRS Concierge representative, see our student packages today!