If you're reading this article, then there's a good chance you're interested in hosting an exchange student in or around Fresno, California. There are so many positive reasons for hosting international students, including the variety of fun and educational things to do in Fresno.
Hosting exchange students can be as beneficial for the host families as it is for the students. The hosting period can last for as little as one week to as long as an entire academic year and allows family members and students to start the bonding process, sometimes resulting in life-long friendships.
Depending on your hosting period, you may have a lot of time or just a little to show your exchange student around the beautiful city of Fresno. Either way, we want to help you get the most out of your time together.
In our post, we answer some of your biggest questions, like "What is a host family?" and "What are some awesome things my students and I can do in Fresno?"
What is a Host Family?
Becoming host parents is a big, yet rewarding, responsibility. There are expectations and benchmarks that must be met before becoming a host family. Fortunately, they're all very reasonable and attainable. If you're interested in learning more, we suggest reading our complete guide on hosting a foreign exchange student.
If your family is warm, welcoming, and interested in making your exchange student feel comfortable in your home, then hosting is probably perfect for you! Many times, your exchange student is traveling far from home for the very first time, which means a safe and comfortable environment is pivotal to them having a positive experience while here.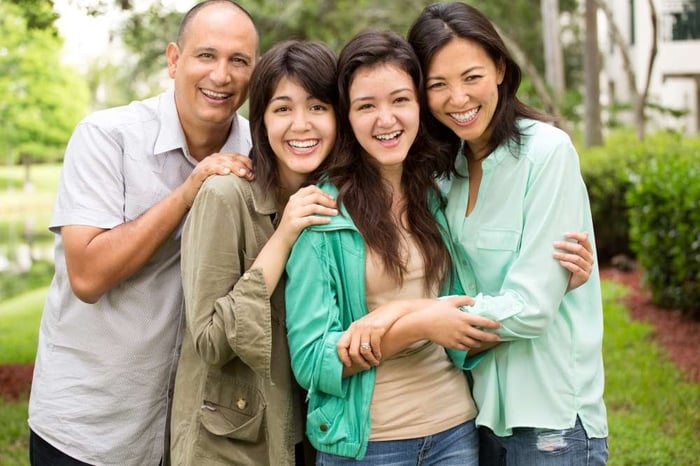 It also provides the perfect opportunity to nurture your student's growth while introducing them to your family's way of life. Oftentimes, exchange students are interested in improving their English language skills, which host families can help with. We also recommend brushing up on your student's customs and possibly learning a few phrases in their language.
On top of this, host families are also provided with a generous monthly stipend which can be up to $1,400 per month. We offer a stipend because we believe host families should be properly compensated for such an important responsibility.
6 Awesome Things for You and Your Students to do in Fresno.
Your exchange student has arrived, and we bet your family can't wait to take them out to visit your town and local attractions. Whether you've been living in Fresno all your life, or are fairly new to the area, our suggestions will help you provide your family and exchange student with an experience they'll never forget!
Bask in the Artistic Scene
Fresno is culturally diverse and artistically rich. A great way to expose foreign exchange students to art and music, we have a few suggestions for you to try.
The Fresno Art Museum houses permanent collections and exhibitions that, according to their website, "reflect the culturally and artistically diverse community living in the San Joaquin Valley today."
Built-up in the 1930s, Fresno's Tower District is a hub of dining, art, and entertainment. The neon-bright district is a great way to spend an evening or two together. It's home to theaters and galleries, like Roger Rocka's Dinner Theatre, as well as antique, collectible, and thrift stores.
Fresno has a symphony orchestra, Fresno Philharmonic, with regular showings, and a theater company, Good Company Players (GCP), that lets you decide if you want to be in the audience or on the stage. Great for young people up to 16, GCP open their shows with the Junior Company. A 15-20 minute performance which students across Fresno can audition to get involved in, as long as their GPA is 2.5 or above.
Experience the Local Sporting Passion
As a homestay family, you're probably familiar with Fresno's fierce hometown pride. More than just a college sports team, being a member of the Bulldog pack is a way of life!
The California State University football team creates such a to-do among residents that some stores have even closed for the day, allowing everyone to catch major head-to-head games. Tailgating as a family is a great way to spend quality time with your exchange student and show them what supporting the red and blue is all about!
Revel in the Festival Vibes
Hosting a student from abroad might have you wondering what sorts of unique and one-of-a-kind experiences you can treat them to. Fresno has a variety of fun and culturally diverse festivals all throughout the year.
The Hmong American population in Fresno is the second-largest in the country. Descendants of people originally from southern China, this group brings rich Asian culture to the area. Every year, they host the week-long Hmong New Year Festival from December 26th to January 1st at the Fresno Fairgrounds.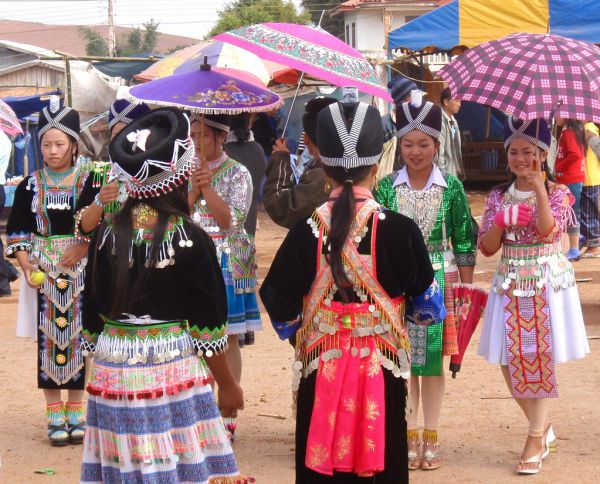 If independent and international movies interest you and your exchange students, then you'll be glad to hear that Fresno is known for its annual film festival presented by Fresno Filmworks. A great place to catch new flicks that have small production appeal, you can attend this three-day event each year, or enjoy monthly independent showings.
For no-holds-barred performing arts lovers, we suggest the Rogue Festival. This "fringe" celebration connects art, artists, and the audience in a "non-curated and non-adjudicated," first-amendment-supporting way.
The Rogue Festival provides artists with a platform for speaking their truths freely, where many performers have been known to challenge the status quo. Each show is one hour or less and can present anything from spoken word to magic acts.
Enjoy the Freshest Fruits & Tastiest Food
Let your exchange students become acquainted with Fresno's agricultural history by eating their way through it. Known as the raisin capital of the world, Fresno is home to Simonian Farms.
This family operation, located just south-east of Fresno in the San Joaquin Valley, has a unique mix of fresh raisins, produce, nuts, antiques, and wines. There are always tastings and events there, making it an ideal, family-friendly stop for you and your exchange students.
For affordable, authentic dining, we suggest checking out some of Fresno's popular Mexican restaurants. Zamora Carnitas Mexican Restaurant is renowned for its delicious homemade tortillas. If a giant chimichanga is what you're after, then check out Castillo's Mexican Food.
Another great family eatery is the Dog House Grill. Known for its barbecue, burgers, and vegetarian-friendly items, there's something for everyone. Since the food is that good, you might want to arrive early or plan ahead. This bar and grill can get especially busy during local events and sports games.
Escape the City
Fresno is a vibrant city, alive with culture, sights, and sounds - every now and then a peaceful escape into nature is just what you need. The people of Fresno are spoiled for choice with three of California's prized and prestigious national parks in the area.
Kings Canyon National Park
Kings Canyon National Park is renowned for its giant General Grant Tree, the third-largest in the world, its breathtaking lakes, perfect for boating or fishing, and of course the huge canyon, at 8,200 feet deep.
The beauty of the parks majestic waterfalls and mountain meadows once led John Meir to call Kings Canyon "a rival to Yosemite".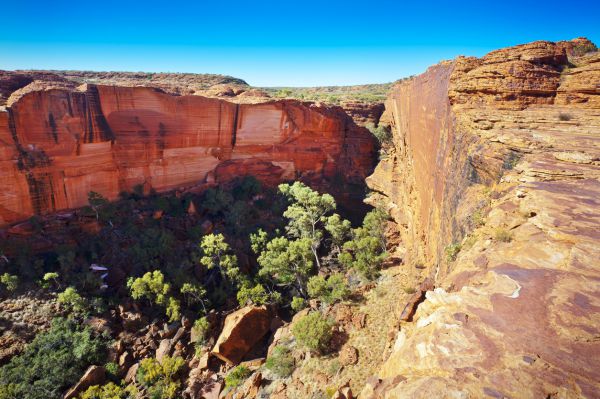 Yosemite National Park
Cascades of melting waters, natural alpine gardens, and groves of Giant Sequoias have made Yosemite National Park a real jewel of California. The almost magical vistas are among the most visited and photographed in the world.
The park is home to famous landmarks such as El Captain, Half Dome, Cathedral Rocks, and Bridalveil Falls. The awe-inspiring Yosemite Falls drops 2,425 feet, the highest waterfall in North America, from skiing to canoeing, Yosemite National Park is a nature-lovers paradise.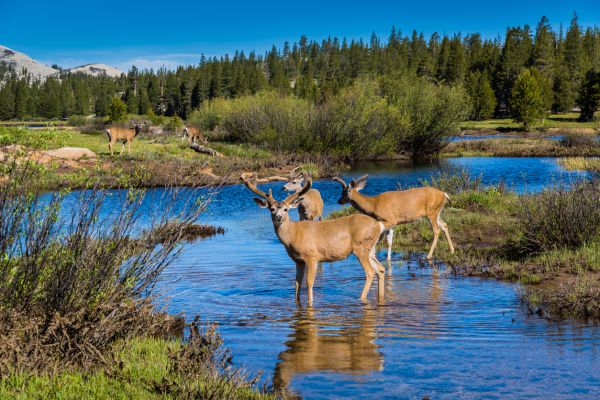 Sequoia National Park and Forest
Sequoia National Park is an escape deep into a forest that's home to some of the largest trees and mountains in the U.S. and submerges you into a magnificent natural world.
Imagine waking up surrounded by the largest grove of Giant Sequoia Trees on earth, enjoying breakfast in a traditional mountain hut, or staring up at Mt. Whitney, a massive 14,494 feet tall, the highest point in the contiguous United States.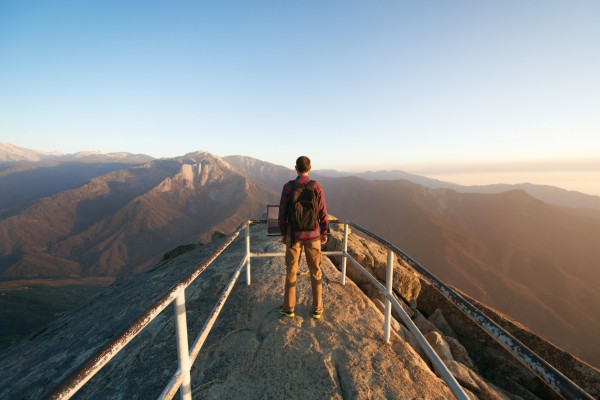 Fresno is Also Home to Many Great Schools
It's important for your exchange student to receive an excellent education during their stay. After all, it's the main reason they're here! Whether your student is in high school or college, there are plenty of great institutions to choose from.
High Schools
We've partnered with several esteemed high schools around the Fresno area that promise to provide top-notch education.
The Clovis Unified School District is one of the most distinguished school districts in California. Named an Honor Roll School District by California Business for Excellence in Education, Fresno is home to some of the most prestigious public high schools in California.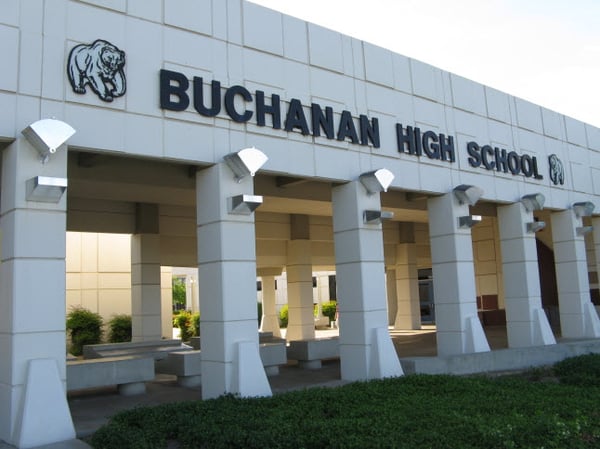 Buchanan High School is a public high school in the highly-rated Clovis Unified School District, the school places in the top 10% of all schools in California for overall test scores. Buchanan High School has won various awards including, the National Blue Ribbon School, California Distinguished School, Clovis Unified CLASSI Award, along with being accredited by the Western Association of Schools and Colleges through to 2022.
Clovis North High School is a highly-regarded, well-rounded, and inclusive public school. The 2,459 students perform in the top percentile on state tests, the 24-1 student-teacher ratio provides students with dedicated support to succeed. This is all reflected in their school mission - "To build a unified campus that inspires students to maximize their performance in mind, body, and spirit."
Clovis West High School is another highly-rated public school in the Clovis Unified School District. The school offers an outstanding academic program and many opportunities for co-curricular and athletic programs. Their distinguished Athletic program has seen them win 25 Frank Gonder Athletic Supremacy Awards, and host the inaugural CIF State Swimming and Diving Championships. With over 2,500 students Clovis West prides itself on their small learning communities kept alive through its Freshman Academy, advisory classes, fine arts "families", and athletic teams.
San Joaquin Memorial High School is a private, co-ed Catholic school that's accredited by Western Association of Schools and Colleges (WASC) and the Western Catholic Education Association (WCEA). The teacher-student ratio is 1:12 and over half of the faculty and administration hold a master's degree or higher. All students receive an iPad at the beginning of the school year and 99% of graduating students attend college.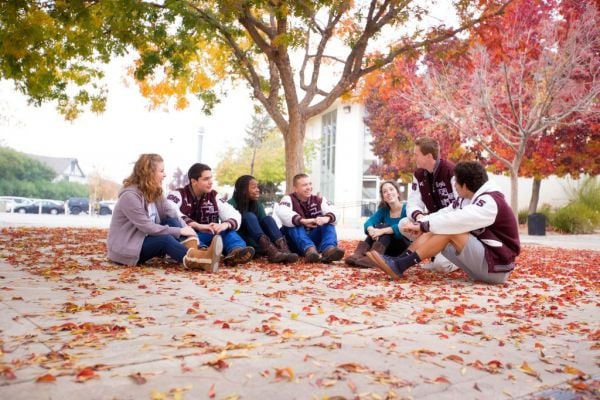 Fresno Christian School has an intimate 1:10 teacher-student ratio and a stellar track record of graduating students attending ivy league schools, like Harvard, Yale, and Brown. They also offer bible classes created specifically for international students and daily after-school ESL and tutoring available.

Immanuel Schools has strong athletic programs and has won multiple championships. About 80% of Immanuel high school students play sports. They also have small class sizes, 1:12 teacher-student ratio, and maintain exceptional academic standards. Immanuel Schools has world-class biology and chemistry courses for the science-oriented student.
Colleges
Fresno City College, the first community college established in the state of California in 1910, is an accredited, two-year college with a diverse student base. Students can choose from an Associate of Science or Associate of Arts degree, some of which include a guaranteed transfer to a four-year institution. There are also certificate and training programs available.
California State University is among the top 30 national universities, making it a respected higher education school. The university offers a variety of undergraduate degrees, 45 master's degree programs, and 10 certificates of advanced study.
They also make it easy for students to get involved and develop leadership skills. The Student Involvement Center offers appointments for one-on-one sessions so that students can receive guidance on meeting their involvement goals.
Both colleges can help you with admissions questions via their international student offices.
Hosting International Students in Fresno With SRS Concierge
Now that you've discovered new ways to enjoy Fresno with your exchange students, it's time to start your hosting application! The initial forms take as little as 10 to 15 minutes to fill out. Upon completion, you'll be contacted by a member of our team to get the ball rolling.
Our thoughtful exchange program has been designed to be a safe and enjoyable experience for both parties. Thorough background and reference checks, virtual meet-and-greets, home visits, and a set of room requirements for your student, are the least we can do to ensure your student will be welcomed into a safe and inviting environment.
If you know of a student who is wondering how to find a host family, then we can help. Perhaps you're already friends with a family who is located outside of the U.S. and interested in having their child stay in your home. Our process of allowing students and their parents to choose the host families can help facilitate this type of specific matchmaking process.
If you're thinking about becoming a host family, our team are ready to help you answer any questions and guide you along every step of the way.