Every year, the United States welcomes foreign exchange students from all over the world. The U.S hosts more international students a year than any other country and American families across the country are discovering the joys of hosting a foreign exchange student. If you are thinking about hosting a foreign exchange student or want to know how to get started, this complete guide will take you through every step of the way.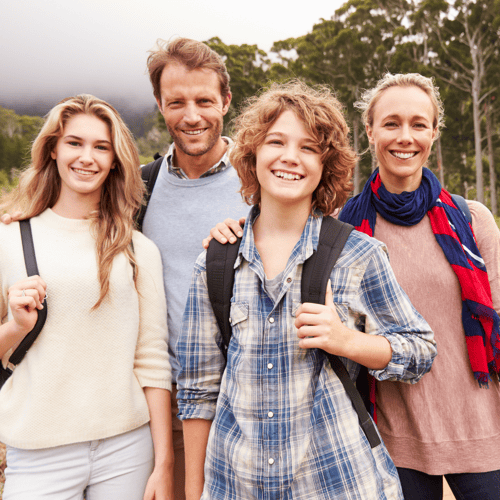 What Is a Foreign Exchange Student Program?
A foreign exchange student program helps high school or college students travel to a new country to live and study abroad. Exchange students study at a local high school or college, integrate into the American student lifestyle, and live with a host family in their home.
How long a foreign exchange student stays with a family depends on the study program they participate in. Length of stays can range from a week, a semester, or even an entire academic year. We will go into more detail on that later in this guide.
Benefits of Hosting a Student
Earn extra money by hosting an exchange student
Ability to share your family's way of life with someone new
Make new lifelong memories
Invest deeply in the life of a student and help them to grow and thrive
Build a strong friendship with your student and grow your personal network by having a new friend in a foreign country


---
Interested in Hosting?

Fill out this form and we'll send you more information! If you are ready to host, you can
→

officially apply here

.
---
What are the Requirements to Host a Foreign Exchange Student?
Hosting a foreign exchange student is something almost any family can do. There is no traditional model of a host family, as they come in all different forms and backgrounds.

The most important thing is that you are able to provide a clean and safe environment for a foreign exchange student to adapt and thrive in their new surroundings. While hosting a student there are a few essentials that you are usually required to provide, to help them through their studies:
A private bedroom with desk/study facilities
Transportation to and from school
2-3 meals per day
A laundry facility to use
A background criminal check is required for all adult family members within the household to ensure that all our host families meet general safety standards and our students are safe during their stay in America.


What Should I Consider Before Hosting a Foreign Exchange Student?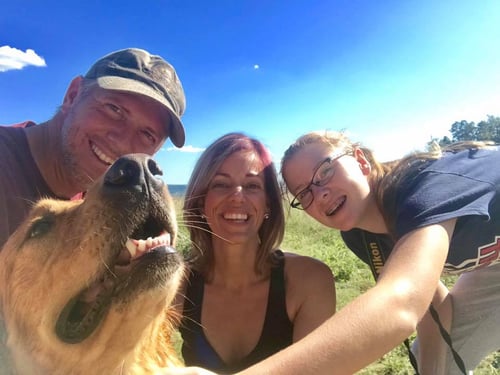 Deciding to host an exchange student is exciting, can bring lifelong memories, and comes with a few new responsibilities. To help you and your family get the most out of the experience we have compiled these key questions for you to consider beforehand:
How Long Do I Want to Host a Student?
As we mentioned earlier, the length of hosting an international student can vary greatly, from one week to an entire academic year. You should consider how much time you can and want to commit to hosting.
Which Type of Student do I Want to Host?
With StudentRoomStay Concierge, you can host a college exchange student or high school student. It's worth considering your ideal age range for a student. There will be different levels of responsibility, student needs and expectations.
Is My Family Ready to Host an International Student?
It is important that all family members understand the potential changes involved with bringing an exchange student into the household. There may be modifications to the current family routine or schedule, which may require flexibility from everyone to accommodate the new addition, such as:
After school activities/classes
Transport to and from school
Changes to housework
Day trips/excursions
Extra person in the morning (wake up, breakfast, bathroom use)
Is My Home Ready?
Your home is not required to be lavish or large, but you will need to have the space to for an extra person. Some of the essentials include:
A bedroom
A closet
A desk
Bathroom space
Your house will need to be safe and inviting, and you should be willing to open up common areas such as your living room, kitchen and yard.
Do I Want a Male or Female Student?
Some families want to have the same gender as their own children, while others prefer to give their children a mixed-gender sibling experience. It is worth taking a moment to discuss and consider what gender you and your family would like to host.
Keeping these questions in mind will help you to plan out the exchange student experience your family is looking for. It will also help you prepare your home and schedule for an exchange student, giving them the smoothest transition into American life possible.


Additional Things to Consider Before you Host a Foreign Exchange Student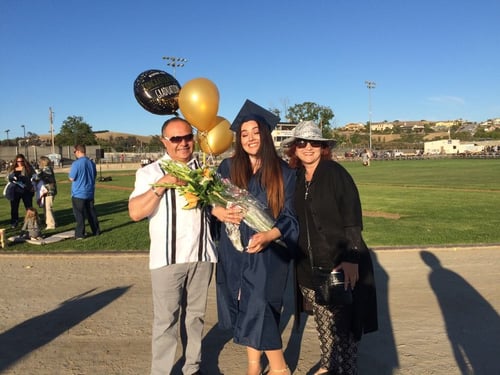 As you can see, preparing to be a host family is fairly straightforward.
To give you a clearer picture of what to expect, here are some potential challenges of hosting a foreign exchange student:
Like with any relationship, host families and students have to put in the work to get through any rough patches.
Students may fail to meet your expectations. Whether it's in their personality, a failure to keep house rules, or their school performance. You may just have to be patient and provide positive guidance for their success.
Hosting a student can require extra time and energy. Take into consideration they will need to be fed, transported, conversed with, and supported.
Any potential challenge can be worked through and overcome with patience, perseverance and support from StudentRoomStay representatives.


What Are the Different Types of Programs Available?
Before we get to how you can become a host family, when want to explain the different types of student programs available. When exchange students come over to the U.S there are two main types of programs they will be on, an 'Exchange Program' or 'Study Abroad Program'. Both programs rely on host families opening up their homes for students, the main differences are:
The type of visa that a student arrives on.
A 'study' or 'cultural' exchange.
Getting paid to host a foreign exchange student.
Exchange Program
A student on an exchange program is usually on a J-1 visa. Their focus is to learn as much as they can about American life and culture. On these programs studying may not always be their sole priority, with the length of stay being anywhere from brief one-week camps to a maximum of 12 months. Families who host students on exchange programs do not get paid for hosting a student. These programs are great for shorter term arrangements where both the host and student are solely focused on the experiences and cultural exchange.
Study Abroad Program
A student on a study abroad program, is usually on a F-1 visa. Their focus is on their full time studies.
These students may not have as much time to focus on American culture outside of studying. They stay until their studies are finished, which can range from a single semester up to an entire 4 year course (with breaks between academic years). The majority of exchange students that come over the the U.S are on a study abroad program, which does allow a host family to get paid.
Hosting a student long term can incur extra costs through laundry, meals and general household living, which is why many programs offer an attractive monthly stipend. Many host families use this extra money towards bills, providing more financial flexibility, and residual income to enjoy.
It is worth considering that the difference in programs may affect a students perspective, what they hope to gain from their experience, and how they interact with their host families.
If you would like to find out more about the differences between J-1 and F-1 visas and programs, this guide by the NFHS provides more detailed information.


How to Become a Host Family for Foreign Exchange Students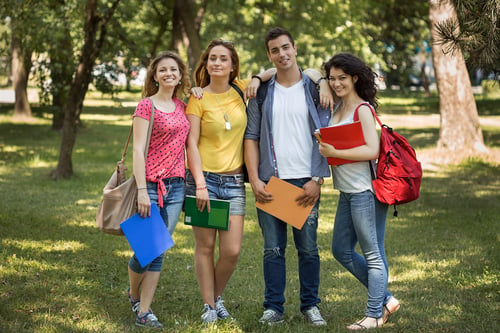 Now that you have all the information needed to make the best choice for you and your family, we are now going to guide you through how you can become a host family yourself. As you start the hosting process, it's important to take some time to research the different hosting agencies in your region (we have a list of the key things to look out for in the section below).
Once you have found an agency you are happy with, you will begin the application process. This will vary between companies, most will (and should) have a multi-layered application process, which will include:
Basic information about your family and home
References
Background checks
Home visits
Our application process at StudentRoomStay is as thorough, painless, and quick as possible for our new host families. The initial application takes only 10-15 minutes to complete. Once we have checked it, a member of our team will contact you for a few further questions.
We will then contact your references and run our initial background checks. Once everything has returned without any problems we will organize a home visit. This is just to ensure all of the information provided throughout the application is accurate, and your home is safe and inviting for an international student.
After successfully completing the process you will be ready for us to find a foreign exchange student that is a match for you. The demand for host families tends to be seasonal with Summer and late Fall having the highest demands. If you are not matched with a student right away don't worry, we keep a pool of qualified host families ready for the next wave of homestay demands.


What Should I Look for in a Host Family Program?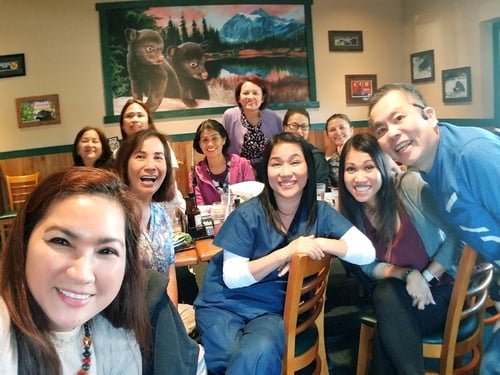 The international exchange student industry has exploded in recent years, with more and more agencies popping up to take advantage of the demand for study abroad experiences in the U.S.
Unfortunately, there are a number of agencies out there who are not operating at optimal levels to support you in your hosting journey. In these situations, the experience for both the student and your family can be jeopardized.
To avoid finding yourself in a difficult or uncomfortable situation, we have prepared six questions you can ask any hosting agency before signing up:
1. Is the Agency CSIET Certified?
The Council on Standards for International Educational Travel (CSIET), is a non-profit watchdog organization. It is their mission to provide leadership and support for exchange students and educational communities across the United States. They aim to ensure that all students are provided with safe and enriching international experiences. If a company is CSIET certified, it can provide you with peace of mind that they are adhering to the highest standards in all areas.
StudentRoomStay is proud to be fully listed on CSIET, for all our homestay services, as we are committed to providing an enriching experience for all our students and host families.
2. How Does the Stipend Work?
It will be important to know how much the stipend is and when it is paid. You may also want to ask if the company has a host family reference that can vouch for the stipend payments.
3. What Safety Protocols are in Place?
You will want to ensure that things such as, a students insurance, background checks, student visas and other safety protocols are in place.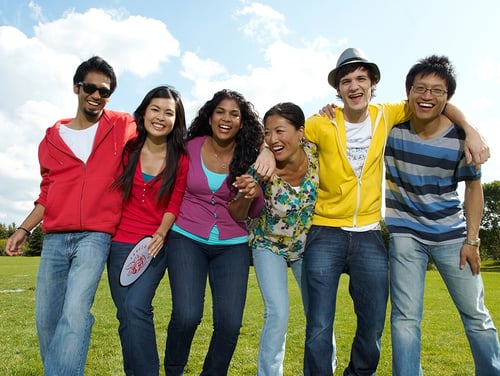 4. What Kind of Training and Support will I Receive?
If you are a first time host, training and support will be crucial. You will want to know that your chosen company has representatives on hand should any issues arise.
Take into consideration how helpful they are to begin with, how long they take to get back to your questions, and how responsive they are in their answers.
It is worth noting that ongoing support is equally (if not more) important as initial training.
6. What are Your Feedback Requirements?
Most companies will require some form of reporting so it is important to ask what these requirements will be and how much of your time they will require.
At StudentRoomStay Concierge we require our host families to provide monthly reports that include photos and general information about the student's progress. We also ask for any accomplishments or challenges that arose the previous month.
While detailed, these reports only take about 15 minutes to complete.
Tips for an Exceptional Hosting Experience
Here are some important tips with you to help your hosting experience be as smooth as possible. Hosting an international student can be broken down into three stages:
Step 1: Before Your Student Arrives
Have all your due diligence in place when it comes to paperwork, contracts and training. It can seem like a lot of work at times, but it is crucial to ensuring yours and your student's safety.


Prepare your student's room. A good practice is to put yourself in their shoes. Imagine what kind of room you would like as a young person, traveling thousands of miles to come live in a new country. Aim to create a clean, inviting, and homey space for them.


Familiarize yourself with their school schedule and calendar. Students may be very overwhelmed at the beginning. You can help them understand what to expect and guide them along the way.


Step 2: When Your Student Arrives
Give your student a tour of the house. Make them feel at home by showing them more than their bedroom and the bathroom. They may be unfamiliar with how your appliances work and need help with small details, like where toilet paper or clean towels are.


Set your foreign exchange student rules and expectations. As with all young people, your student may not keep to all your rules perfectly. Setting expectations from the beginning helps and can be a conversation to re-visit in the future if required


Encourage your student to speak. Helping your student speak English could help them feel more confident and involved, as they adapt to their new surroundings.


Be flexible with meals. Your student may need some time to adjust to different types of food. Be patient with them if needed, as they will be dealing with multiple cultural differences. It may take time at first for them to adjust to a new diet and the types of food your family eats.


Let them rest. You may be excited to take your student sightseeing to all your favorite places or introduce them to your friends. Try to take it easy in the beginning as they may be jet lagged and overwhelmed by all their new surroundings. Give them time to rest and get settled.


Step 3: Once Your Student has Settled in
Stay engaged. Some students will be talkative and eager to join you and your family in whatever you do. Some students will be far less outgoing, so, do your best to stay involved in their school and home life, while still respecting their need for space. Keep inviting them to join your family outings, they may just need time to warm up to your family.


Recognize that cultural differences matter. Different cultures express things like disagreements or requests in different ways. Remember that there may be different communication styles in play. Also be sensitive to the fact that your student might be too embarrassed or intimidated to share what they really think.


Reach out if you need help. StudentRoomStay offers 24/7 emergency support anytime you need to speak to one of our representatives. Stay connected with your student's school, and help your student contact teachers or tutors if they need extra help. If possible connect with other host families in your area, they may have some great suggestions from their previous experiences.


Exercise patience and perseverance. No matter how great a student or a host family is, challenges are always likely to arise. When miscommunications arise you can help get all of you through it by being patient, and continuing to work at the relationship so that things keep moving forward.
Just Looking to Rent a Room to Students?
If hosting a student is too time-consuming, but you have a spare room you can also rent your room to a student and make an extra income.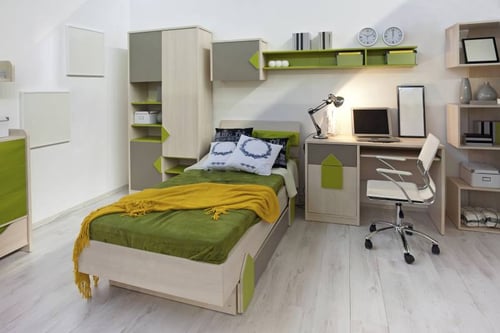 We understand that although hosting a student full-time is extremely rewarding, it is not always viable. If you have a room (or two) spare in your home, you can rent the room out to students, without having the obligations of being a host family, as they would be more like a tennant.
If you are interested in listing your room get in touch with us to today and we'll get you started on the way.
Become a Host Family With StudentRoomStay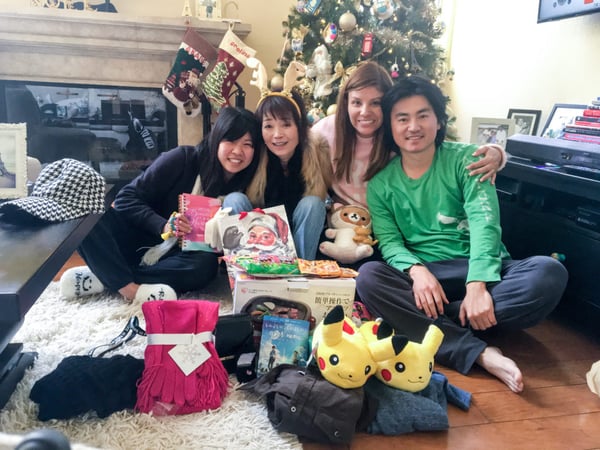 We hope you have enjoyed our guide and found our information helpful. Deciding to become a host family for an exchange student can be one of the most rewarding decisions you make, and we want to be there for every step of the way. At StudentRoomStay, we offer a comprehensive and supportive homestay service that finds host families for thousands of international students.
We have built our reputation as one of the nation's leading homestay service providers thanks to our industry-leading training and support system. Our homestay services are fully CSIET credited, we are committed to safety, excellence, and integrity. Perhaps most importantly, our team is 100% committed to supporting you.
When you choose to host through us, you are getting one of the best services along with one of the most attractive payment rates in the country. We are here to support every step of your hosting journey and look forward to getting started with you, simply fill in our quick form and a member of our team will get in touch with you.