Leaders in international education, including StudentRoomStay CEO Adam Lee, discuss how accommodation crises are affecting the industry in this insightful ICEF podcast.

In this episode, Lee shares about the opportunities we've seen to leverage homestay inventory to provide beds for international students, as university enrollments in the U.S. continue to increase without adequate off-campus housing options available.
EPISODE SUMMARY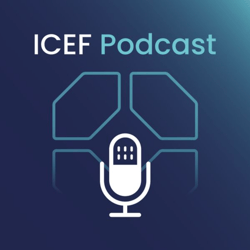 Whether Canada, the US, the UK, Australia or the Netherlands: finding accommodation seems to become a bigger hurdle for international students than getting accepted at an institution or even obtaining a student VISA. How is the international education sector - and student accommodation service providers in particular - responding to the accommodation crises that so many important study destinations are dealing with? In this episode, representatives from student accommodation service providers discuss and respond to the housing challenges that exist across popular study destinations in all corners of the world, and what can be done by educators, agents or students themselves to secure appropriate and affordable accommodation in the study destination of their choice.