If you're a student who loves the hustle and bustle scene, a study in New York program is probably at the top of your must-do list. Studying abroad already provides a well-rounded experience, from taking in diverse cultures and learning new languages to honing your independence and making incredible friendships.
But a place like New York City takes it to spectacular new heights – literally! As one of the globe's cultural and economic capitals, international students have an astounding amount of opportunities right at their doorstep.
Congratulations! You're About to Study in New York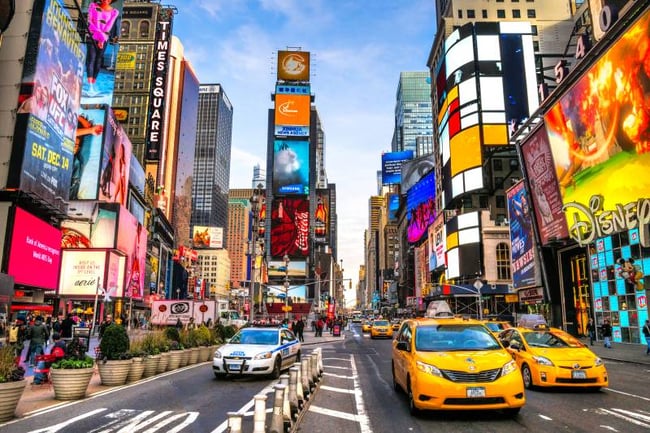 NYC isn't just one of the globe's cultural and economic capitals. It also takes to innovation, creativity, and prestigious schooling. The "City That Never Sleeps" is beaming with inspiration, zeal, and work ethics that push you outside of your comfort zone and motivate you towards your dreams of success. With almost 100 public libraries and more than 100 museums that contain over 100,000 prehistoric to modern era artifacts, it's packed full of knowledge just waiting for you to learn.
To top it off, New York City has some of the most renowned skylines in the world. Buildings like The Empire State, Chrysler, Flatiron, and Woolworth snuggle up against the horizon to light up the city every night.
What is it Like Going to College in NYC?
The real question: what is it like going to college in NYC? If there's one thing for sure, The Big Apple has no shortage of things to do, along with top of the line universities, an abundance of networking prospects, easy transportation, some of the best coffee, and enough diversity to make any study abroad students feel right at home.
Students' Land of Opportunity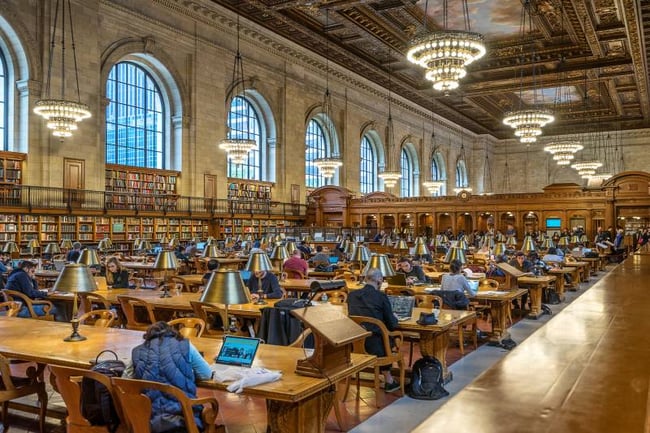 Studying in New York for students is like being at the epicenter of opportunity. It's a fantastic place to network for potential careers and take advantage of the city's plethora of jobs. The state of New York provides over 400 colleges, while almost all of NYC's universities are in the top 10-20 rankings for public and private.
You can find Ivy League universities like Cornell and Columbia, as well as New York University. New York is a highly sought-out study abroad location and is thought to host the second-highest number of international students in the country, meaning you certainly won't be alone on your study travels. It's also home to more than 50 Fortune 500 companies, many of which offer internships.
World-Famous Attractions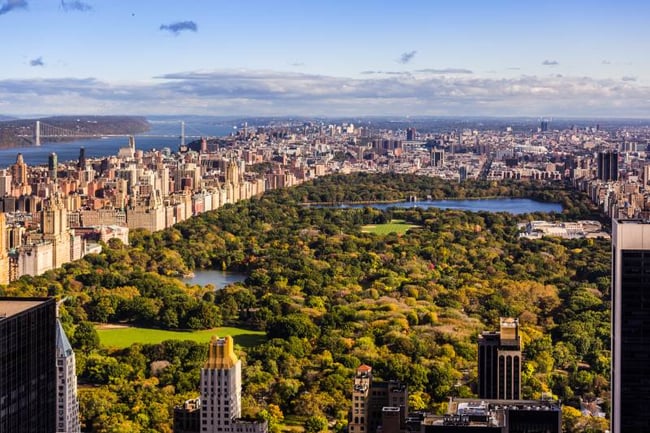 New York City has something for everyone, whether it's mini-golf, a broadway show, or global events. And these don't even count the city's internationally recognized attractions, like the Statue of Liberty, Times Square, the Empire State Building, One World Observatory, Rockefeller Center, and Grand Central Station. It's the perfect place to explore new hobbies, activities, and interests, whatever they may be, as well as meet plenty of dynamic people along the way.
Don't forget to check out hidden gems like The Lightship Frying Pan, part of the Berlin Wall on South End Avenue, and the New York Chinese Scholar's Garden! If you need a break from the metropolis noise, NYC has something for that, too. There are over 180 parks and quiet green spaces scattered about the city, the most notable being Central Park.
Convenient Transportation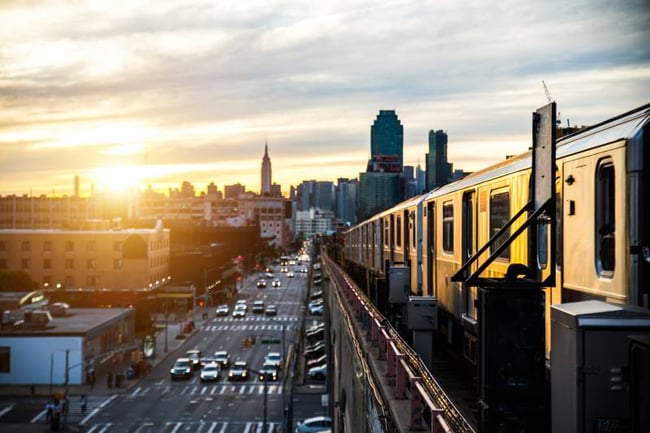 The wide range of transportation options available in the city is one of the main benefits of choosing to study in New York City. This can be incredibly helpful for international students who don't have vehicles or who don't want to pay for a rental car's expensive fees, insurance, and maintenance. You can walk, bike, hail a taxi, or use one of New York's public transportation methods, like the 24/7 subway system or bus routes.
Either way, students definitely won't have to worry about how they're getting to classes, jobs, internships, or social events when they arrive in the city. You have so many options to try. There's also nothing quite like walking the vibrant streets; you find something new every time!
Incredible Cuisine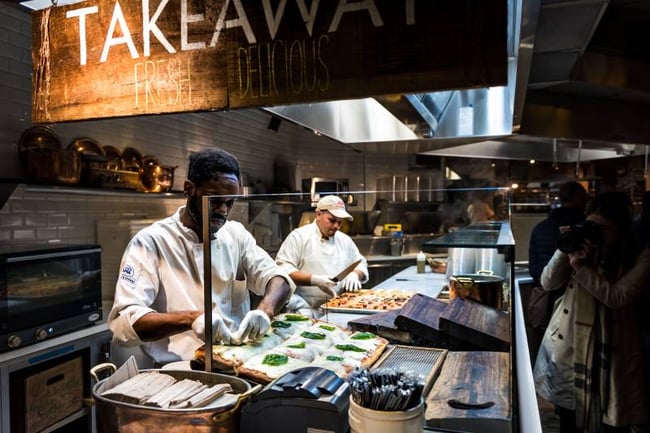 Total foodie? New York City has you covered with over 80,000 restaurants, from 99-cent pizza shops and hot dog stands to Michelin star dining. You can easily find a restaurant for every diet, whether you're vegan, meat-eating, or somewhere in between, as well as late-night eateries and 3 am takeout. Need a good cup of coffee to start your day? New York City indulges the coffee-loving college students with cafes at almost every corner.
Vibrant Diversity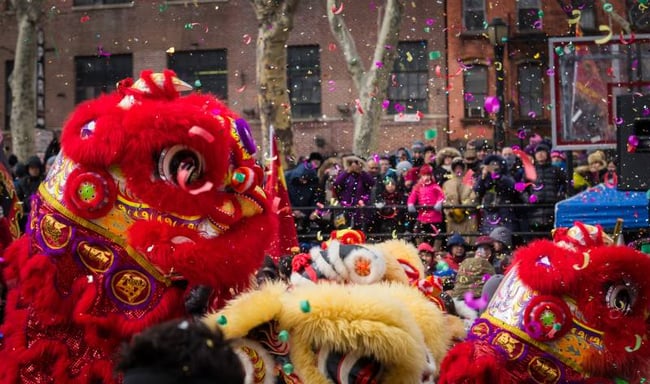 The Big Apple has long been noted as a famous spot for immigration, dating back to 1892 with Ellis Island, an old immigration station attraction. Nowadays, the city houses people from all over the world and is known as one of the most diversely populated places on the planet.
The streets are built on a host of different backgrounds, ethnicities, languages, religions, cultures, and food. Some international students may be anxious about fitting in, but with New York's amazing diversity and popular immigration status, you can quickly find hundreds of people who understand living abroad in New York City.
Choosing Your International Student Residence NYC
For international student's residence New York can feel daunting at first, but not to worry! Here are a few expert tips from our team.
Don't Book With Unverified Brokers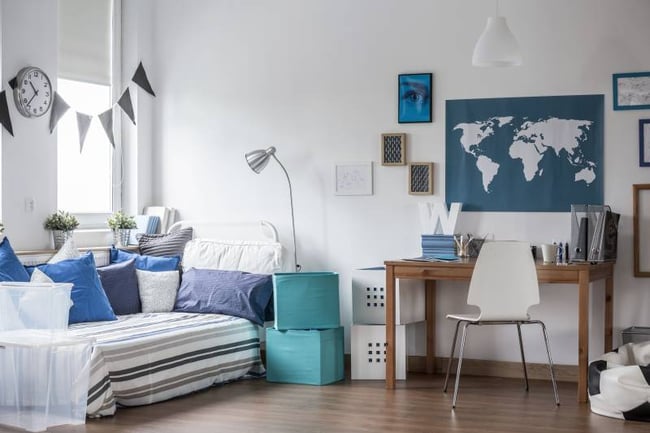 Remember that when you're looking for international student residence, NYC's housing market can be aggressive and scammy, so always ask for references when choosing a broker and don't sign a lease you can't fully commit to. Don't collaborate or share personal information with realtors who aren't verified, otherwise, they could give you a run for your money. Ask for as much information as possible, like apartment history, floor plans, square footage, and photos, without falling for words like "quaint" and "charming." That usually means a super tiny space.
We're here to help you avoid these pitfalls, and take unnecessary burden and stress off your shoulders. If you're looking for a secure service or more advice we're ready to help.
Prepare to Budget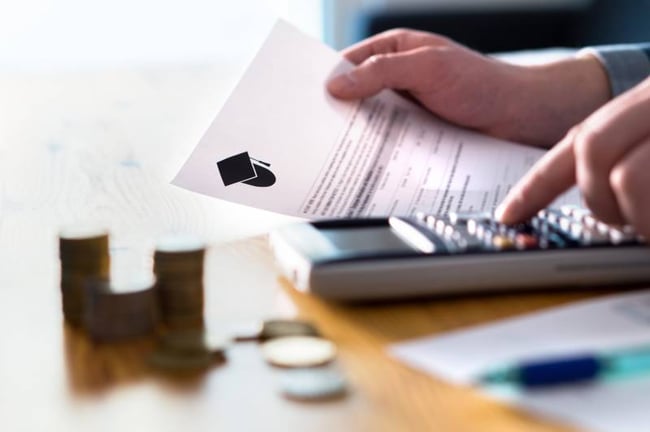 In 2019, New York City was deemed #1 for the most expensive U.S. city to live in by Investopedia. As you can expect, everything from food, housing, and transportation is a bit pricier than the national average, prepare with a budget that you can work with. The high prices can be offset with the high standard of education, exceptional opportunities, and vibrant lifestyle. Expect the average apartment rent costs to be between $2,000 - $3,000 per month.
Pick Your Neighborhood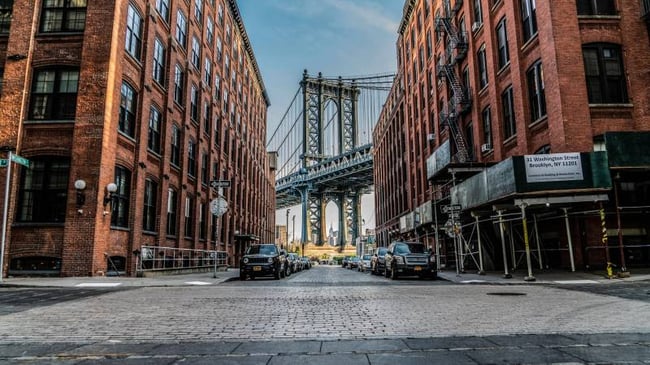 Each area of New York is unique, so take the time to research a neighborhood that suits your style. Different boroughs have different atmospheres. For example, Central Brooklyn/Brooklyn Heights is more laid back, residential, and family-oriented, whereas Williamsburg is great for nightlife and the artsy crowd.
We're Here to Help You Enjoy New York City!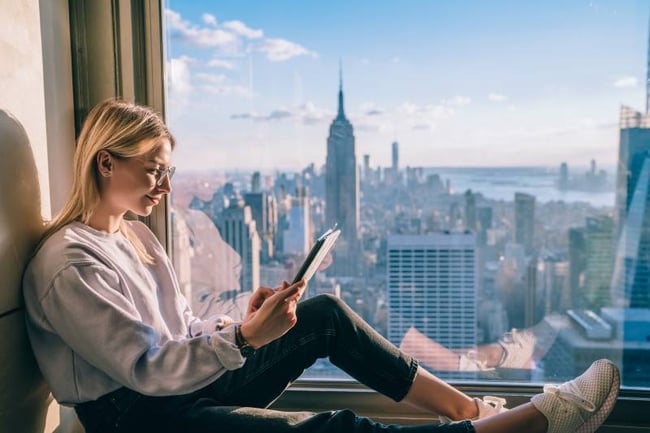 Getting excited to study in New York? We hope so! It can truly be an incredible experience with so much opportunity, fun, and food, on top of convenient city life and cultural variety. Take note that when looking for an international student's residence, New York has a variety of neighborhoods, sometimes pricey apartments, and uncertified realtors.
Choose a verified broker to avoid scams and frustration.
At StudentRoomStay, we're verified, our team is experienced, and our sole focus is to help you find the perfect place to enjoy life in New York City.