So you've decided to take on the big apple and study abroad in New York City!
The choices don't stop there, though. Along with choosing where to study, you also need somewhere to stay while you study. There are many different housing options available to international students in New York, but living with a host family is one that every student should consider.
Homestay in New York comes with numerous benefits that make it an amazing choice for international students. To help with your decision, let's explore the top five reasons to live with a host family in NYC.
1. Homestay is More Affordable
Living with a host family is more affordable than other NYC housing options (homestay includes a room, meal packages, wifi, etc.).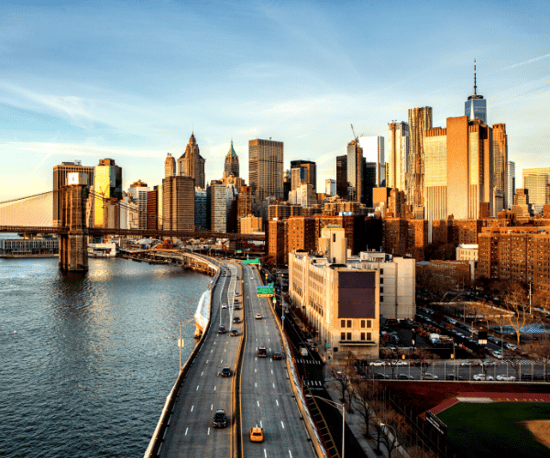 During your study abroad journey, you want to make as many cost-effective choices as possible. Because it is a big city, there are a lot of options when it comes to international student accommodation in New York. Price is the number one thing that sets homestay apart from the rest.
Unlike living in an apartment,, when you choose homestay, you'll get more than just a room—meal packages, wifi and other amenities are also included in the price. You don't have to worry about making a complicated budget to keep track of your expenses when it all comes together. This is why living with a host family in New York City is more affordable than other housing options for international students.
Learn more about homestay pricing in New York City to get a better idea of just how affordable it can be for you.


2. Practice Your English Language Skills
Living with a host family in NYC means living alongside native English speakers day in and day out. This gives you the perfect opportunity to practice your English language skills on a regular basis through normal conversation.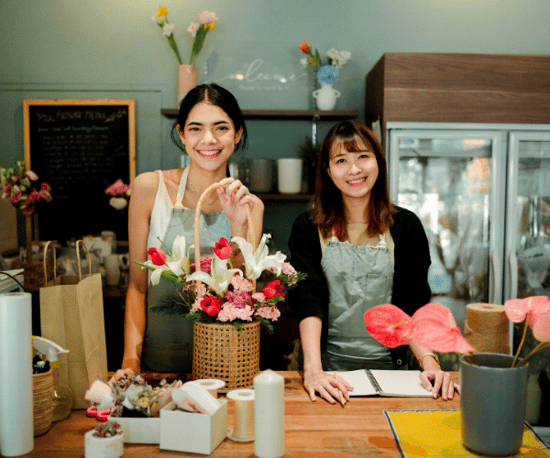 Instead of living somewhere on your own, you will have people around you to help and encourage you outside of your studies.
Learning a foreign language is so much easier abroad because you can immerse yourself in it 24 hours a day. Being able to watch native speakers in their natural habitat, you pick up on things with your senses that you wouldn't have if you were studying the language from a book.
This immersive learning is so much stronger when you're living with a host family who only, or mainly, speaks English in their home.


3. Get Support Adjusting to American Culture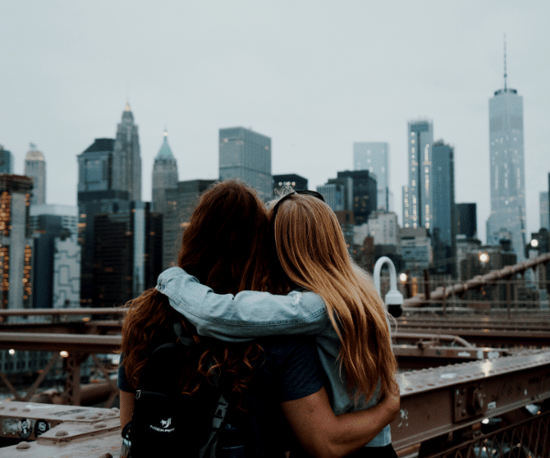 On a similar note, your host family will be a source of support for you as you adjust to American culture as a whole.
Culture shock can be difficult to cope with, especially when you're trying to focus on your schoolwork at the same time. As an international student, integrating with the culture of not only America but also New York on its own is one of the big reasons you decided to study abroad.
With a host family, there's always someone there that you can ask for help if you feel lost or confused about the way things are done around you. You don't have to worry about ever being left in the dark.


4. Have Someone Local You Can Trust
Not only can the language and culture be overwhelming to international students, but New York City as a whole is huge. Tackling the city on your own is a monumental task.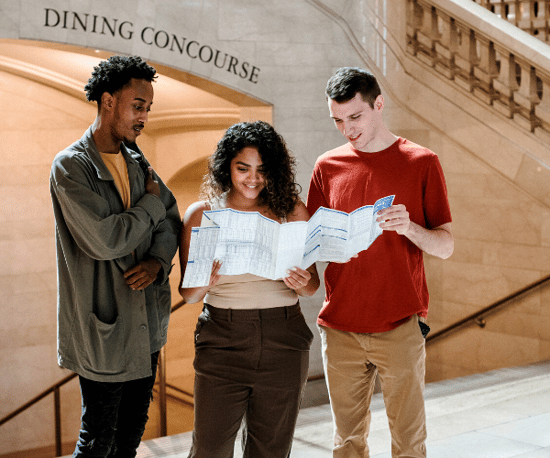 What food should you try? What sights should you see? What's the best way to get from one place to another?
Chances are, your host family will know the answers to all of those questions and more!
Sure, you could always Google something like 'must-see places in NYC' and find pages of lists giving you the same stock suggestions. You'll probably find some good options, but might feel it's too much trouble to find your way there to actually see any of them.
Having someone local that you already know and trust to show you around the city is a big plus. Because they know and love New York, they will be able to give you much better advice than any top 10 list.


5. It's New York City!
If you're going to study abroad, New York City is a great place to do it!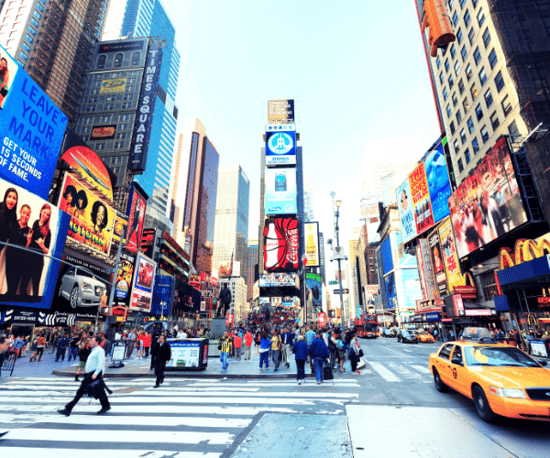 There are so many things to do and see in the big apple. Arts, culture, history, sports and entertainment abound.
The last thing you want to worry about is the place you're staying when there's so much to explore.Living with a host family will only make your study abroad warmer, easier and more amazing!
Luckily, it's a snap to apply for homestay today and allow StudentRoomStay to match you with your perfect host family in NYC!