If you're looking for student housing in Boston, first of all, congrats — you are moving to one of the most interesting, fun and fulfilling cities in the world. Life is about to get awesome. But first, you want to find out everything you need to know to rent a great place in Boston so you can hit the ground running.
We have you covered—by the end of this guide, you'll be ready to pick a place and sign the lease. We'll also show you how to add up and budget your monthly expenses to get started in Boston.
Let's start with a quick look over the different types of student housing in Boston.
Student Housing in Boston
: Your Options
Students live in Boston under several different arrangements, including rented rooms or apartments, homestay or living in accommodation owned by their university; 92% of MIT undergraduates, for instance, live in 'college-owned, operated or affiliated housing.'
Homestay Accommodation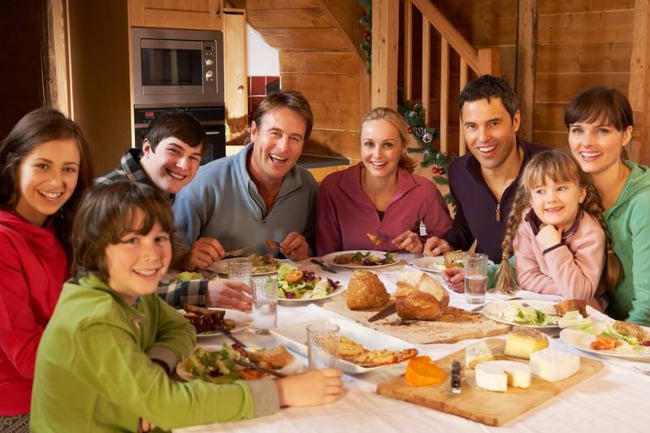 A homestay accommodation is where you choose a host family from our carefully vetted selection of families. Once you've picked your family and they approve, you will be welcomed into their home. They will provide a private room, study space, meals, transportation and laundry facilities while offering any additional support you may need.
For safety purposes, all host families must successfully complete a range of background checks, home inspections, interviews, orientations and training before allowing a student into their home. Both the student and family also have access to 24/7 online support during the homestay.
Private Room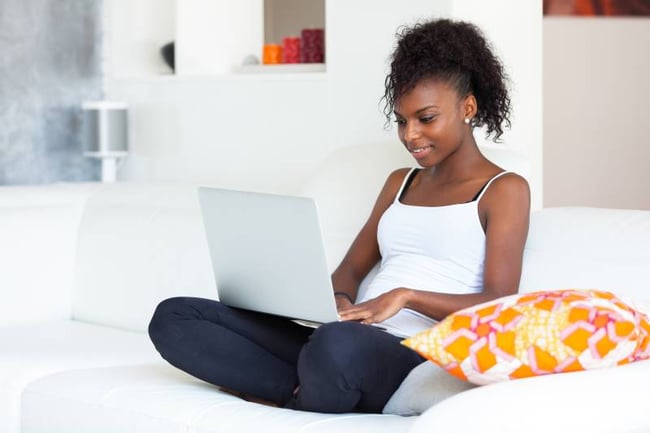 You'd rent a room in Boston for students the same way you'd rent an apartment; it's usually a self-contained studio apartment with either en suite or shared bathroom facilities. It's a different arrangement than a room in a shared house, because you're renting the room itself, not a share of the whole house. You can rent out a private room directly through StudentRoomStay.
Shared Apartment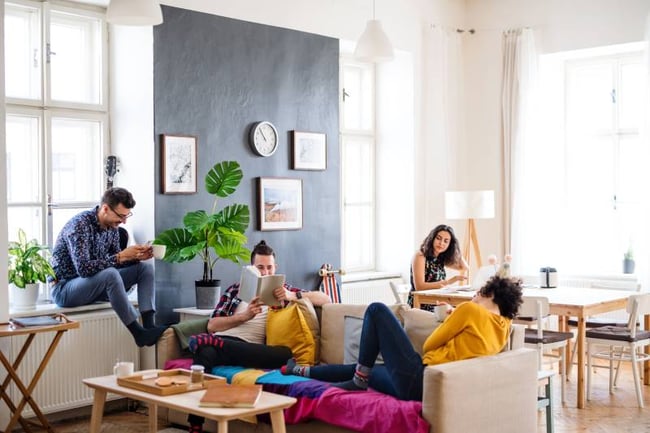 Shared apartments give you your own room and shared access to common areas like kitchens and bathrooms. It's one of the most common renting arrangements amongst students and young professionals. Most universities own a significant number of shared apartments, on and off campus, though the process of renting from your school is very different than if you arrange your own private lease.
University Halls of Residence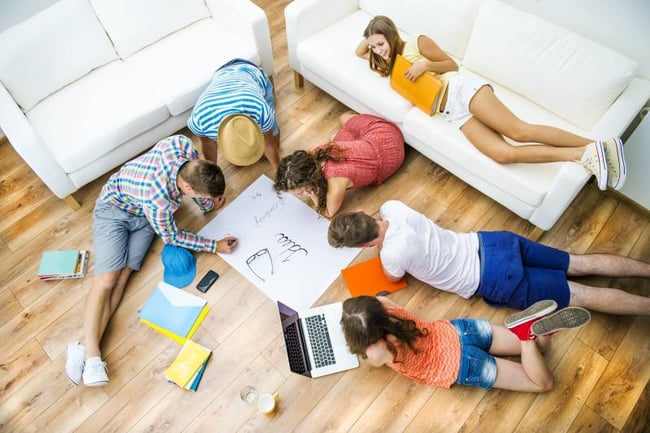 Boston has some of the most extensive student halls of residence in the USA. With a range of styles of student housing to choose from, they're a great option for being close to the university's amenities such as the library, launderette, gym, cafes and classrooms.
Popular Student Locations
Jamaica Plain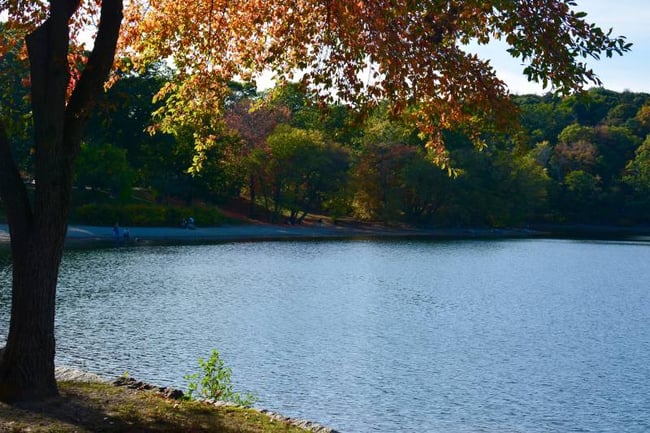 Just 20 minutes from downtown Boston, Jamaica Plain is one of the most inclusive and diverse neighborhoods in Boston, as well as one of its greenest. There's Jamaica Pond for running, cycling and boating, and the 256-acre Arnold Arboretum regularly hosts community events. There's also an eclectic mix of restaurants and different types of housing available.
Fenway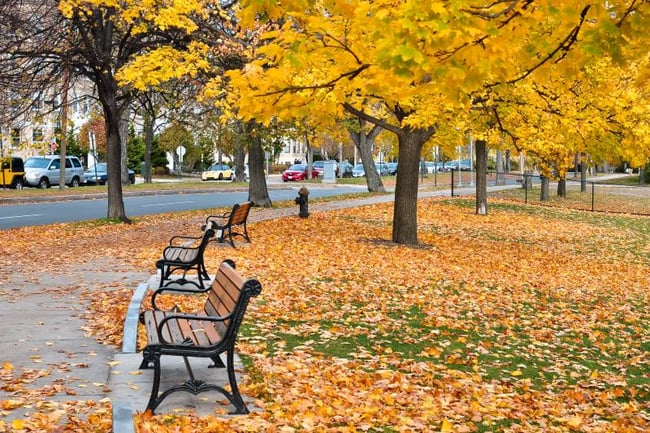 East Fenway, West Fenway, Fenmore Square… whatever they are called on the map, to Bostonians (and Red Sox fans) they're 'the Fenway.'
You'll see brownstones, brick walk-ups and a few low-rise apartment buildings, and parts of the University of Boston, North-Eastern and the Berklee College of Music here too. All these factors make Fenway a convenient and popular place for students; Boston University owns some housing for students here and it's a traditional student stronghold.
Dorchester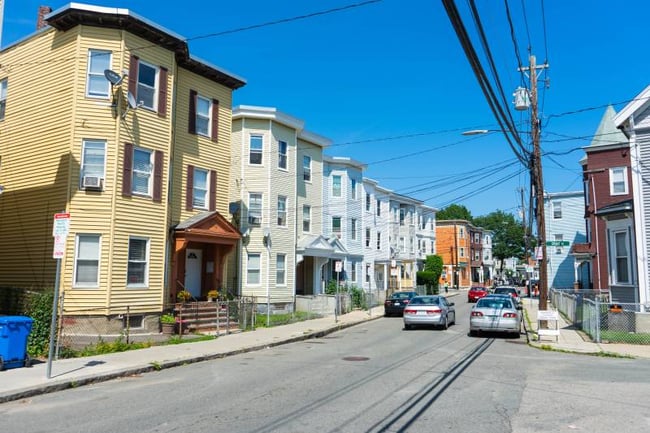 Diverse with a large LGBT population, Dorchester is built around the bustling Dorchester Avenue running north-south through the neighborhood. Managed building complexes like the Peninsula attract young professionals, living cheek-by-jowl with big student populations at Harbor Point and Savin Hill. Rent in the area is of good value and it's one of Boston's most highly-educated neighborhoods.
Allston-Brighton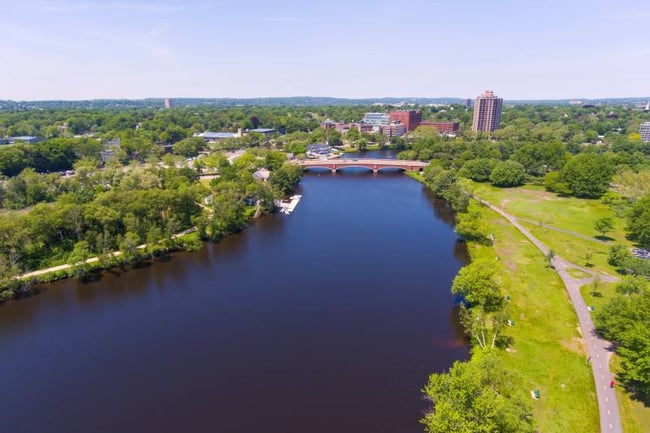 The interlocking neighborhoods of Allston and Brighton, divided and joined by Everett Street, Gordon Street and Kelton Street, are home to an increasing student contingent. One reason for this may be because Boston University is buying land for student housing in the neighborhood, although there's a good chance the area's reputation for vibrant nightlife plays a part here too. By day, it's a mix of neighborhood and high street small businesses, and arguably Boston's grad student capital.
Cambridge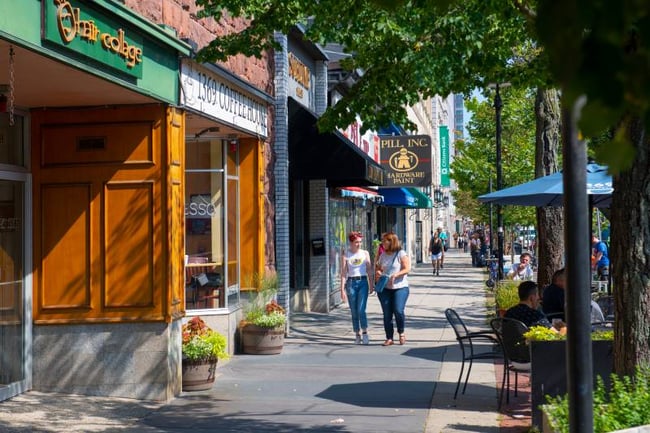 Part of the Boston Metro area, but technically its own town, Cambridge is home to MIT, Hult and Lesley University, as well as elements of Harvard. Unsurprisingly, it's also home to a significant number of students and academic learners.


What Amenities Should I Look Out for When Considering Student Accommodation?
These fall into two key areas:
University amenities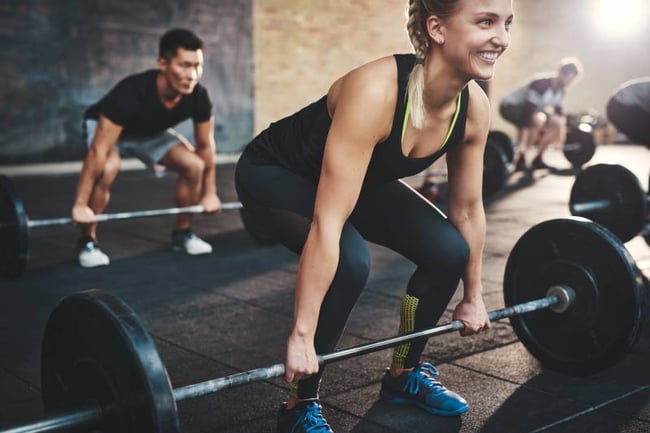 Amenities to consider here include gyms, cafes, cycle paths, walking routes and shuttle buses, as well as the university itself.
These don't come with your apartment, but your apartment affects your access to them. Plan out your daily transportation and remember that Boston's climate may require a different winter transportation plan than summer season. Some university amenities are lower-cost than their local alternatives, so factor that in too.
Apartment amenities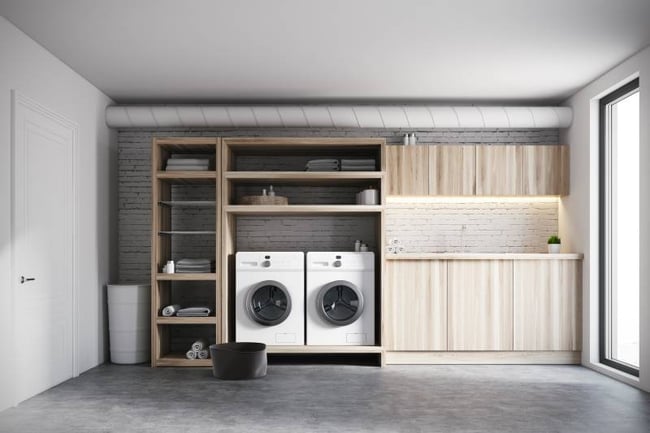 These include things like wifi, microwave, heating, refrigerators, storage and washer/dryer access.
Think about the kind of life you want to live in Boston and what you'll need from your apartment to be able to do that. With StudentRoomStay, you can rest assured the essential amenities are covered.
Lease Terms to Understand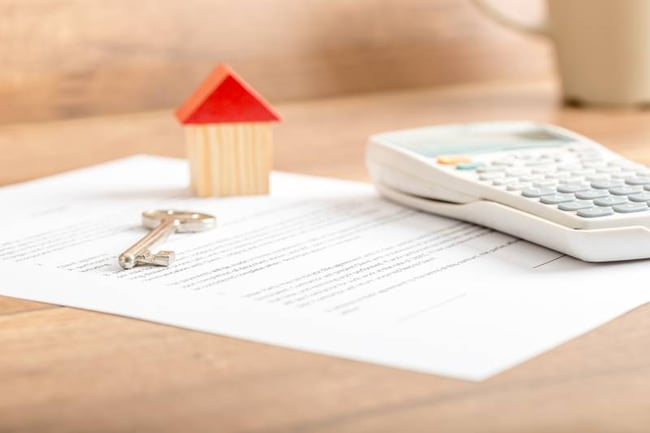 Signing a lease for the first time means entering a contract with a ton of new terms. Here is what they all mean.
Security Deposit
The security deposit is paid to the landlord before you move in and paid back to you when you leave. Payment for damage to the property beyond normal wear and tear comes out of this. Expect to pay anything from $50 to one month's rent — the maximum they are allowed to charge — as a deposit.
Application Fee
This is the fee you pay an agent to process your application for a tenancy. In Massachusetts, landlords cannot charge you an application fee, but brokers can, so long as they are licensed. This fee can be around $25 to $75 per person and is typically nonrefundable.
Admin Fee
Property owners and managers cannot charge you an admin fee to process the paperwork associated with your application. Brokers can, though — and often do. This is usually a higher fee than the application fee, anywhere from $50 to $200, and is also nonrefundable.
Pet Fee
While landlords also can't charge pet fees, brokers might add them. These are usually low fees of a few dollars added to your monthly rent to cover the increased costs to the landlord of accommodating your pet.
Utilities
These are typically excluded from your lease, but in some cases one or more utilities (water, electricity) will be included in the rent. Check the terms of this carefully to make sure you know what you're signing up for. Remember, your landlord should be paying the electricity or gas bills if they are in the landlord's name. You should only be paying them if there is a meter in the property which calculates your usage separately.
Lock-in period
A pre-agreed period during which, if you cancel your rental contract, you won't get your deposit back: you're 'locked in.' This will be mentioned clearly in the rental agreement.
Fuel and Tax escalation clauses
These are written into the contract to protect the landlord from increases in fuel costs and property taxes; they should be a fixed percentage of the increase.
Lease Length
A lease is only valid if it has an end date. Make sure yours has both end and commencement dates so you and your landlord both know when you'll be moving in and out.
Guarantor or Co-signer
Your guarantor or co-signer agrees to be liable for your rent. If you don't have a record of renting to show your landlord that you're a good risk, they might ask for a guarantor; guarantors also sometimes help get you a lower initial deposit. It's also common to be asked for a guarantor if you either have poor credit history, or if you don't have any.
Agreement Documents
You'll be asked to provide certain documents to support your agreement. These can include:
I20 Certificate of Eligibility for Nonimmigrant Student Status (mandatory for overseas students)
Passport (mandatory for overseas students)
Visa
Bank Statement
Credit Score
Managing Your Rent & Bills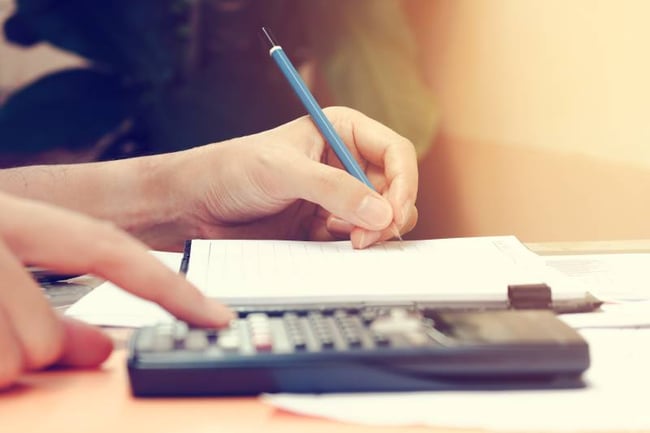 Managing your rent and bills is a challenge if it's your first time living away from home. The first thing to do is figure out what those costs will be and develop a budget.
You'll need to understand how much you'll be spending each month for rent, utilities, laundry and other expenses. Remember, these are the monthly basics that you need to have covered.
Some schools offer monthly expenses calculators that let you input your tuition, books, housing and other costs and figure out your total expenses for you; here's Boston University's, for example.
Living in Boston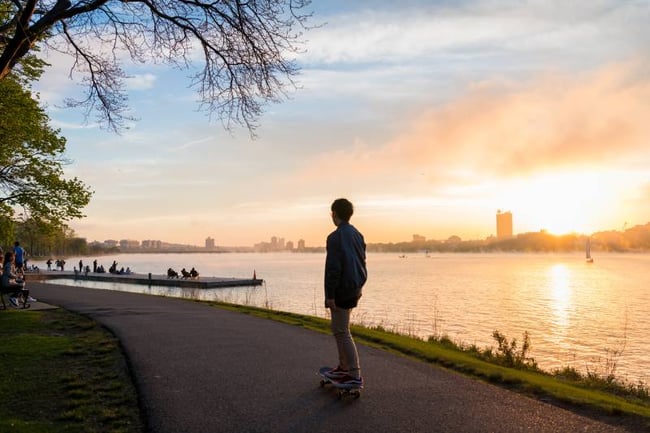 Figuring out your monthly costs isn't a whole lot of fun, but the good news is that living in Boston is. You've got some of the best seafood restaurants in the world, with a ton of world and fusion cuisine; a lively bar scene with taverns and old-time speakeasies made over; and access to a huge trove of culture and history, including some of the US' best museums.
Boston has enough range to cater to all. For music lovers, there's the Opera House and Symphony Orchestra, a stadium for international touring acts and thriving local scenes that contribute bands to national labels and tours.
You'll be sharing all that with one of the largest student, post-grad and young professional populations in the world, drawn from all over the United States and the world.
StudentRoomStay is Here to Help
Moving into student housing in Boston can be exciting and daunting at the same time. StudentRoomStay is here to help, by collecting the best student accommodation from the Boston area so you can get your perfect home sorted, move in with peace of mind and get started on your student career in one of the world's best towns to be young, bright and curious.