If you're searching for student housing, Chicago might be the perfect location for you. While it's not the typical big city on a coastline, it's a harmonious medium between grand metropolis and humble town vibes. You can still find gorgeous skylines and waterfront views thanks to Lake Michigan, as well as loads of diversity, job opportunities and study spots. It doesn't stop there. Get ready for classic deep dish pizza, thriving sports culture and bargain apartment prices that even beat out the East and West coast housing markets!
Popular Student Locations
The spirit of Chicago lies in its nine districts and 77 neighborhoods. Like any diverse city, each area has its own unique blend of culture, history, personas and things to do. For student living, Chicago has five particularly popular locations.
Wicker Park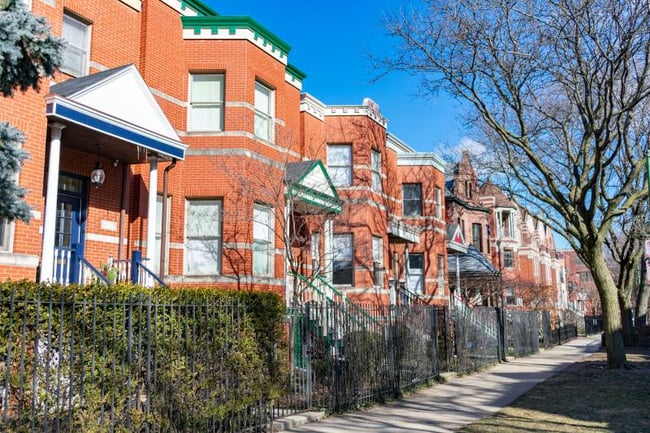 West Chicago's Wicker Park is the jack-of-all-trades. You can find a fun mix of families, working artists, hipsters and business folk. Students love this area for its youthful atmosphere and regularly take advantage of its chic restaurants, vintage boutiques, art galleries, record stores, concerts and high-end retailers. Be sure to check out the trendy coffeehouses, shops, galleries, bars and eateries along Division Street, North Avenue, Damen Avenue and Milwaukee Avenue!
University Village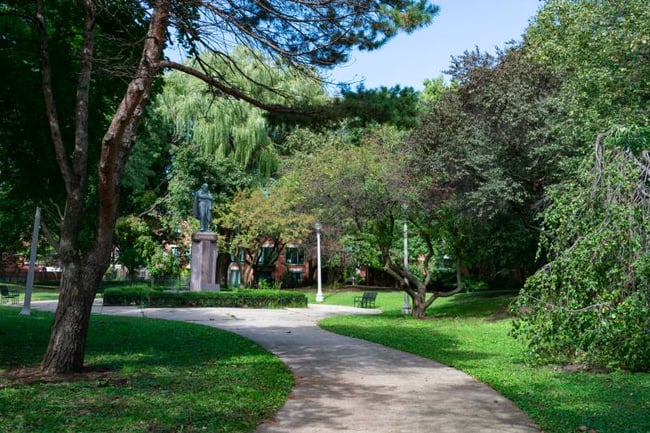 University Village is a combination of two unique communities in one: Little Italy and the University of Illinois Chicago campus. It's a brilliant blend of street corner hotdog stands, Italian ice parlors, backpack-toting college students and quaint small town feels.
Young adults thrive off the college sports, parades, festivals, modern restaurants and boutique shopping. Most find themselves living in the University Village development area, which includes a variety of condos, homes and lofts. If you're searching for more upscale student apartments, downtown Chicago is mere minutes away if you take the Blue Line El Train or Eisenhower Expressway.
Lincoln Park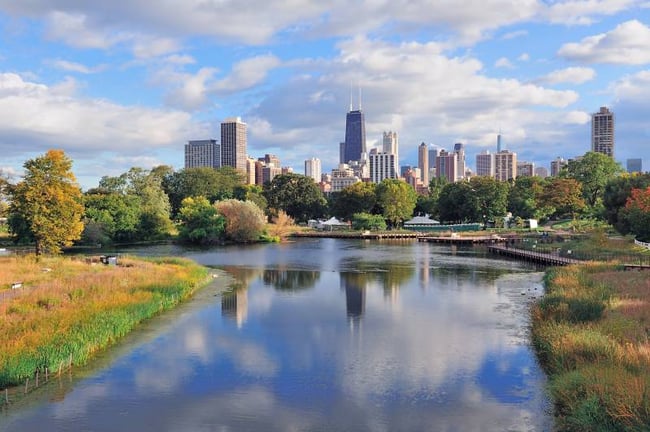 Looking for urban living with close access to outdoor adventures? Lincoln Park is for you. Here you can visit the North Avenue Beach, Lincoln Park Zoo, Steppenwolf Theatre, Lincoln Hall, the myriad of top restaurants and more.
DePaul University, one of the largest private universities in the country is also located here, giving the city that traditional college atmosphere with upscale traits. You can expect easy transportation, historic charm and loads of greenery. If you're searching for more upscale student apartments, downtown Chicago is just 20 minutes away.
Wrigleyville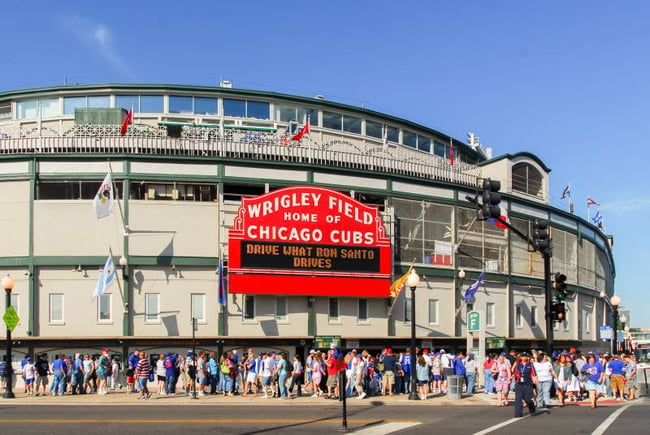 You can't talk about Wrigleyville without mentioning Wrigley Field, the second oldest major league baseball park and home to the Chicago Cubs. This field emits strong sports spirit all across the Wrigleyville neighborhood, attracting college students, graduates, families and avid sports fans.
Cubs season brings tons of energy because everyone flocks to the stadium and its several restaurants and bars surrounding the field. In this area, you can also find joggers, walkers and bikers perusing the lakefront parks and trails. In terms of student apartments, Chicago and its Wrigleyville neighborhood are famous for budget-friendly options in vintage buildings.
Boystown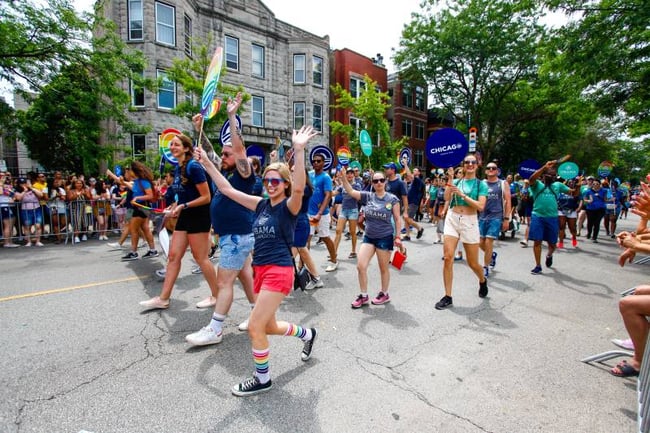 Boystown is one of Chicago's epicenters of fun and inclusivity. It's known as the oldest officially recognized LBGTQ+ community with its welcoming climate and LBGTQ-owned businesses, museums and annual Pride Month celebrations. Students can cruise its amazing selection of vegetarian restaurants, see a show at a comedy club, shop the abundance of thrift stores and enjoy the thriving nightlife Boystown offers.
You can't go wrong location-wise when it comes to apartment hunting, although the North end of the neighborhood is closer to necessity stores like Whole Foods. Wrigleyville is just a short distance away if you want to catch a Cubs game!
Student Housing in Chicago: Your Options
Since the cost of living in Chicago for international students is one of the most affordable city housing markets in the United States, you have no shortage of options. But if you're looking for the most convenient choices? The ones listed below will do the trick.
Homestay Accommodation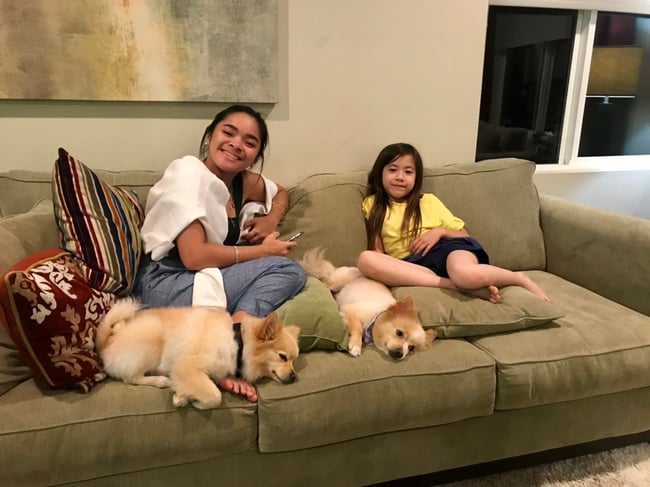 A homestay accommodation is very similar to a foreign exchange student program in that a Chicago family will invite you into their home and be responsible for your private room, transportation, meals, laundry facilities and more. Your host family is expected to help take care of you and whatever needs arise during your stay.
To ensure your safety, all our listed host families are required to pass background checks, interviews, home inspections, orientations and monthly check-ins. For comfortability and compatibility sake, students can personally pick their host family and communicate with them during the booking process. You also have access to 24/7 online support from our trained staff.
Private Room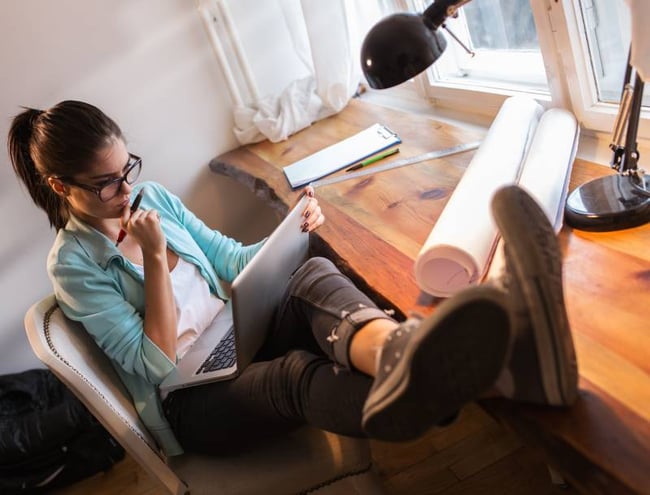 A private room is very similar to the above homestay accommodation, however, in this case, the host family (or single homeowner) is not expected to provide support to you. Rather, the student and host family decide what they want their relationships to look like, so you have the option for more independence or not.
This is perfect for those who are looking for more flexibility in their living situation and want more autonomy over decisions. Students can rent a private room directly through StudentRoomStay.
Shared Apartment
Have friends you know you'd like to live with? Sharing student apartments near UIC offers the most flexibility because you and your roommates will be solely responsible for the food, bills and other responsibilities that come with living on your own. Usually, you have a private room with shared bathrooms and living spaces.
University Residence of Halls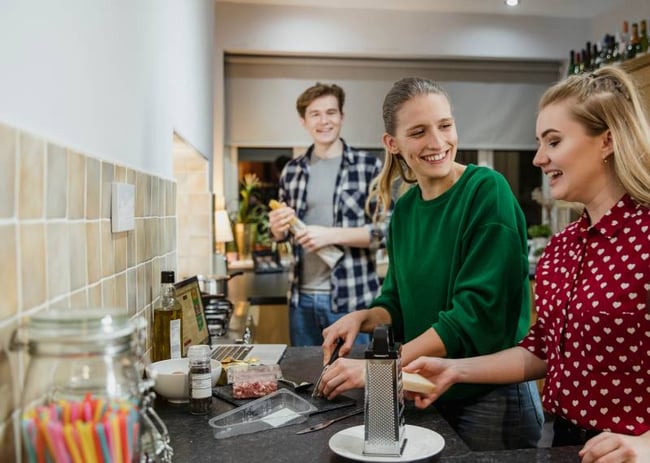 If you're looking for that immersive college feel, living in the on-campus dorms is a good option for you. You won't be held to bills and the general upkeep that comes with renting an apartment, and you'll share spaces with other students. Although this might not be the cheapest option, it's great for those who enjoy living with many people and prefer a traditional college experience.
What Amenities Should I Look Out for?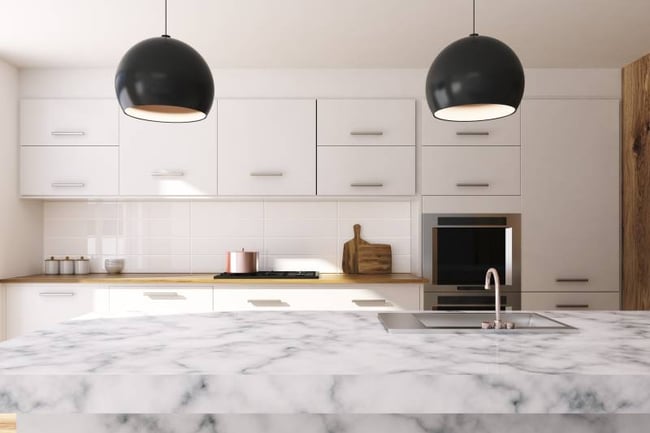 If you're primarily looking at apartments for rent in Chicago for students, you'll need an idea of what amenities to consider:
In-unit washer/dryer
Kitchen appliances: dishwasher, refrigerator, microwave, etc.
Heat & A/C
Wireless Internet
Remember that wintertime in Chicago is known for its intensity, meaning heat is vital to staying comfortable during the cold months. If you plan on bringing a car (not recommended since parking is extremely scarce), you'll need parking, too. You might also consider a complex with an elevator, so you don't have to walk up lots of stairs in the cold.
Lease Terms to Understand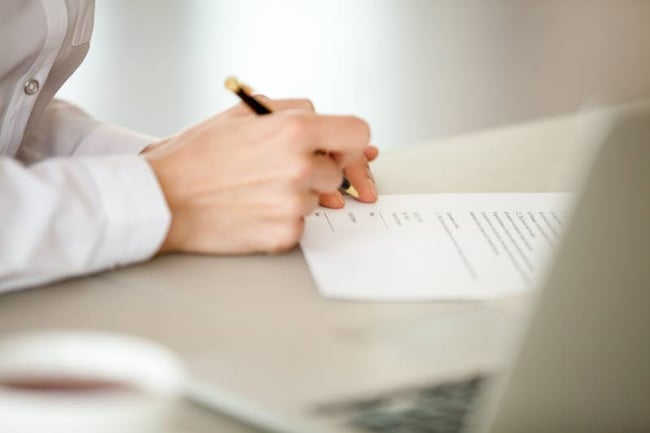 The last thing you want is to sign a lease that you can't read. It's super important to know what you're signing for! But if you don't understand lease terms, no worries. Use the below definitions.
Deposit
The deposit, sometimes called the security deposit, is usually the amount of first month's rent. You'll need to pay this upfront. Most landlords require this so if any damages are incurred on the apartment, they can use your deposit to pay for it and you'll receive the difference at the end of your lease. If your credit score is low or you have very little rent history, you can expect the deposit amount to be more.
Rental Application Fee
To weed out those who aren't serious about renting an apartment or don't have the proper eligibility, most properties require you to send in an application with details about you. This comes with a cost to cover office supplies, background and credit checks.
Renters Insurance
Just like you need car and homeowners insurance, you also need renters insurance to help pay for any damages or theft inflicted on your apartment. The average cost of renters insurance in Chicago is around $185 per year.
Utilities Fee
Utilities include things like water, electricity, gas, garbage disposal and cable. Sometimes your landlord will include this fee in your rent and other times you'll need to pay the utility provider directly on your own. The average utilities fee in Chicago is $130.97 per month.
Lease Length
The lease length is how long you are legally bound to pay rent. Typically, the length can range from 6 to 18 months, although the average is 12 months.
Guarantor
A guarantor is your cosigner, someone who signs the lease with you, making them legally responsible to pay rent and other fees if you for any reason are no longer able to. This is an added step of security for landlords to make sure they still receive payment.
If you don't have previous rental history or have a low to no credit score, you'll probably need a guarantor to sign with you. You can choose who your cosigner is, however, they need to be in a higher income bracket than you to be eligible.
Agreement Documents
The agreement documents are the lease in written form. These are the papers you will sign to legally bind you to the apartment and its fees. Read these carefully to ensure there aren't any errors!
Managing Your Rent & Bills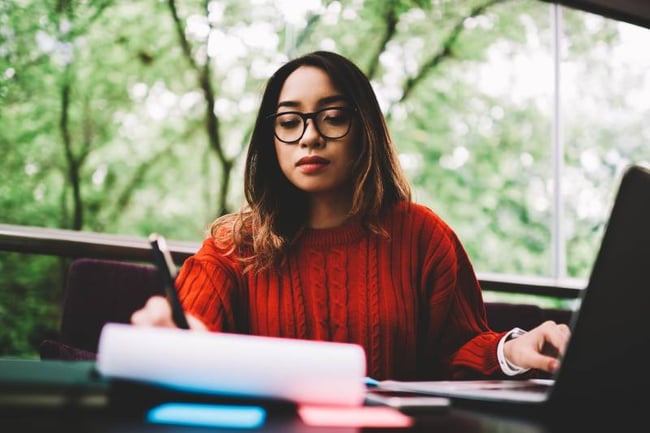 A budget keeps the bills at bay! Figuring out how to manage your rent, bills and other small fees that come with living on your own can be overwhelming at first. However, utilizing a budget can prevent you from missing deadlines, overspending and overall money anxiety. Just lay out all of your expenses, making sure to add in extra personal spending like seeing movies and going out. Then factor in your income. And voila! You have a budget and now you know exactly how much extra you can spend.
Student Living Chicago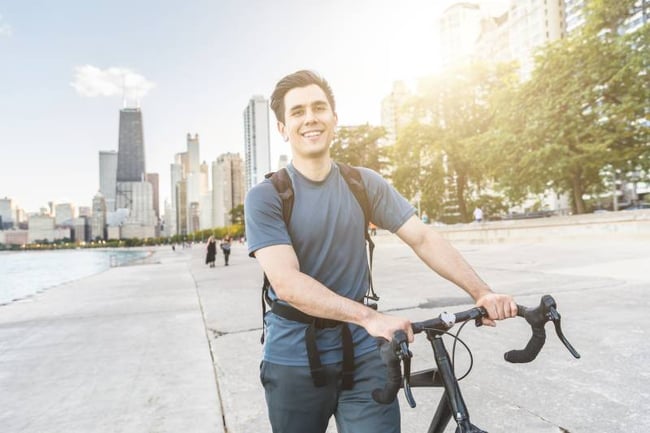 Chicago is one of the best cities for student living because it offers all the urban vibes without the stress and excess costs. Thanks to the abundance of public transportation, you won't be needing a vehicle, which comes with the added hassle of driving in the snow, $30/hr parking fees and frantically searching for a street parking spot.
During the summer, prepare for long, breezy days at Lake Michigan's beachy shores and during the winter, huddle up in your cozy coats and winter gear for epic snowstorms! Make use of Chicago's variety of attractions and outings like kayaking, shopping, broadway and Millenium Park!
StudentRoomStay is Here to Help
Besides the affordable student housing, Chicago offers so many more perks like great schools, welcoming communities and amazing city life. Ready to take on Chicago for your college career? At StudentRoomStay, we're here to help you find the perfect student living situation for you.
Topics from this blog: student accommodation