If you're looking for student housing in Washington D.C., you're about to experience student life in one of America's most exciting and engaging cities. From internationally recognized museums to local hotspots for jazz and hip-hop, from the bars of 11th Street to restaurants on the waterfront, Washington D.C. is a lot more than Pennsylvania Avenue.
But finding the right accommodation, figuring out rental agreements and planning which area of D.C. to move to can all be challenges, especially if you're not familiar with the city. That's why we've created this comprehensive guide to student housing in D.C., covering everything from how to understand a rental agreement to what it's like living in the main student neighborhoods of D.C.
Student Housing in Washington D.C.
: Your Options
Not all student housing in D.C. is the same, there are a few options available.
Homestay Accommodation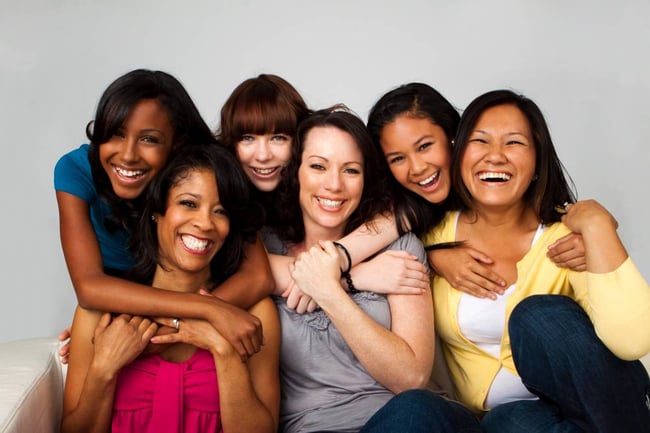 In a homestay accommodation, a family will invite you into their home and be responsible for your private room, transportation, meals, laundry facilities and more. Your host family is expected to help take care of you and whatever needs arise during your stay.
To ensure your safety, all our listed host families are required to pass background checks, interviews, home inspections, orientations and monthly check-ins. For comfortability and compatibility sake, students on our platform can personally pick their host family and communicate with them during the booking process. You also have access to 24/7 online support from our trained staff.
Private Room
A private room is within a household, however, the host family (or single homeowner) is not expected to provide support to you. Rather, you and the host family decide what you want your relationship to look like, so you have the option for more independence.
This is perfect for those who are looking for more flexibility in their living situation and want more autonomy over decisions. Students can rent a private room directly through StudentRoomStay.
Shared Apartment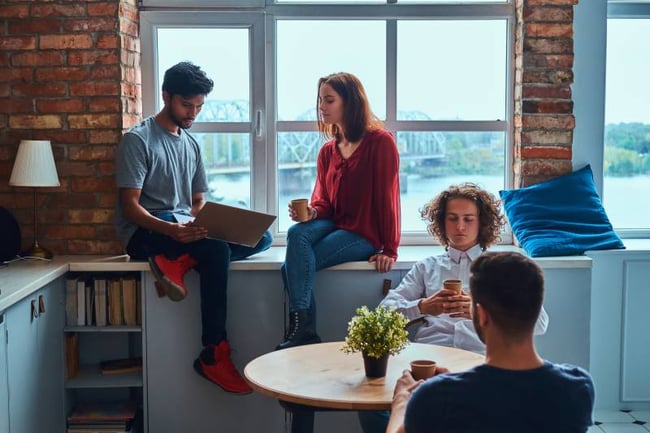 Have friends you know you'd like to live with? Sharing a college student apartment in D.C. offers the most flexibility because you and your roommates will be solely responsible for the food, bills and other responsibilities that come with living on your own. Usually, you have a private room with shared bathrooms and living spaces.
University Residence of Halls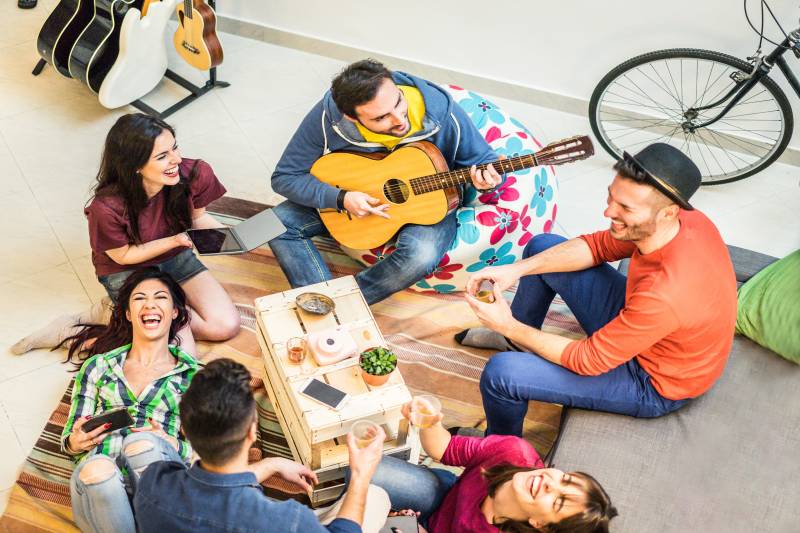 If you're looking for that immersive college feel, living in the on-campus dorms is a good option for you. You won't be held to bills and the general upkeep that comes with renting an apartment, and you'll share spaces with other students. It's great for those who enjoy living with many people and prefer a traditional college experience.
What Amenities Should I Look Out for?
University amenities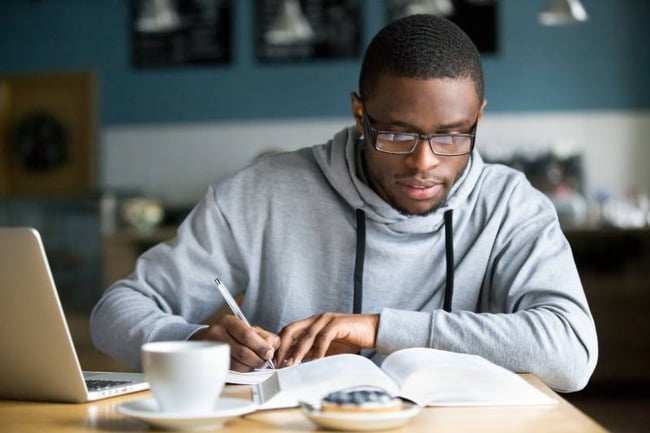 These are things such as gyms, cafes, cycle paths and walking routes and shuttle busses, as well as the facilities within the university itself. Some university amenities are lower-cost than their local alternatives, which is worth considering.
Apartment amenities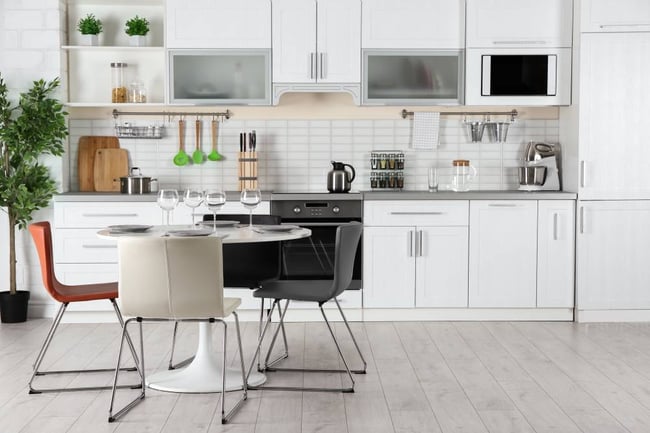 When looking at student housing in D.C. the amenities play an important role in your day to day life, consider things such as:
In-unit washer/dryer
Kitchen appliances: dishwasher, refrigerator, microwave, etc.
Heat & A/C
Wireless Internet


Popular Student Locations
The city is home to over a dozen colleges and universities, so it's no surprise that there's a wide assortment of student housing in Washington D.C. Here's the rundown of the best-known areas:
Georgetown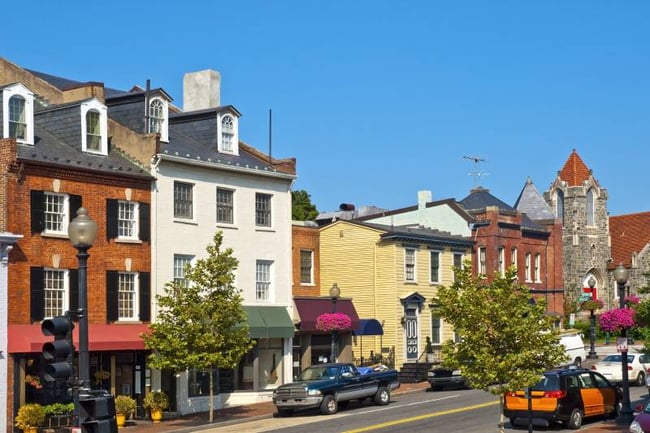 Rich in history and sophisticated, this tiny waterfront neighborhood is also student-friendly. Look for the waterfront bars and stores, situated cheek-by-jowl with some of D.C.'s best eateries, and there's access to the canal for kayaking and paddleboarding. Georgetown is an upscale neighborhood, and both rent prices and the experience of living there reflect that.
Foggy Bottom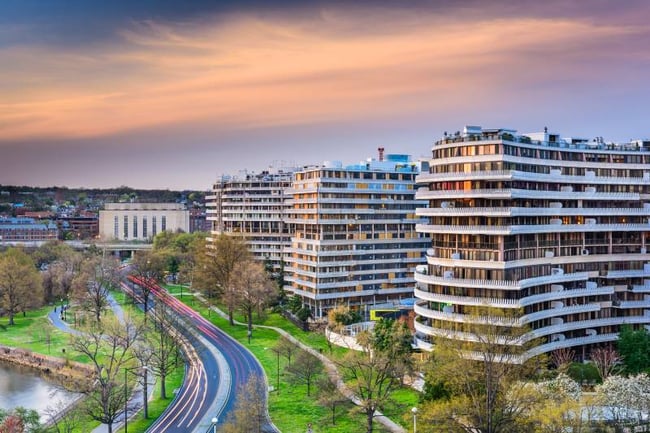 Bordered to the north by Pennsylvania Avenue, Foggy Bottom is home to the main campus of the George Washington University, together with university amenities like the Lisner Auditorium and the Estelle and Melvin Gelman Library. The Georgetown waterfront is a short walk away from this area and there's a great restaurant scene.
Dupont Circle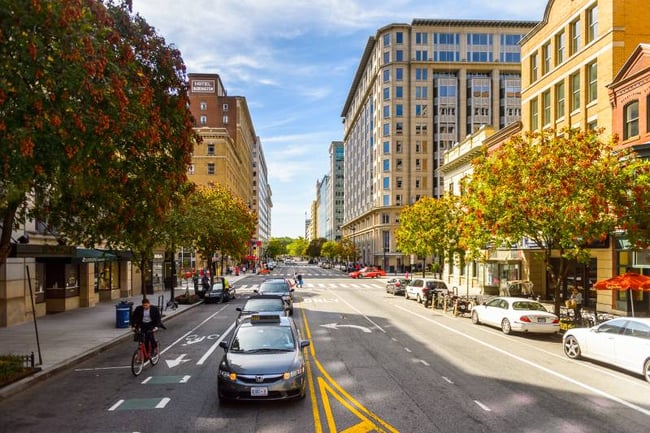 Dupont Circle, sometimes referred to as just Dupont, is built around a traffic circle and a park in D.C.'s North-West. Big swathes of the neighborhood can be found on the Register of Historic Places, and the park sees a lot of other outdoors activities in warm weather. It's also D.C.'s most LGBT-friendly neighborhood, hosting both Capital Pride and a yearly High Heel Race contested by dozens of drag queens.
West End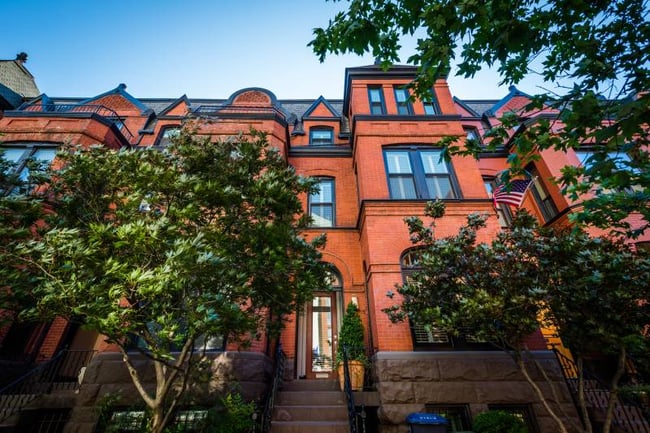 Adjacent to Foggy Bottom and Dupont Circle, West End is an upscale neighborhood with Victorian row houses gradually being replaced by luxury condominium development. There's also the White House, of course, as well as a homegrown clubbing scene centered on McPherson Square.
Columbia Heights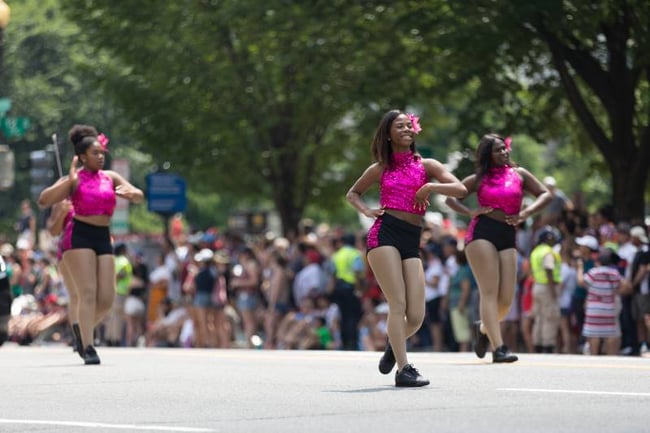 One of North-West DC's coolest and least expensive neighborhoods, Columbia Heights, is particularly handy for DC's Metro system and the thriving 11th Street bar area — known to some as the 'Hip Strip.' Columbia Heights is a cultural hotspot with excellent restaurants, and the neighborhood is home to the GALA Hispanic Theater.
Lease Terms to Understand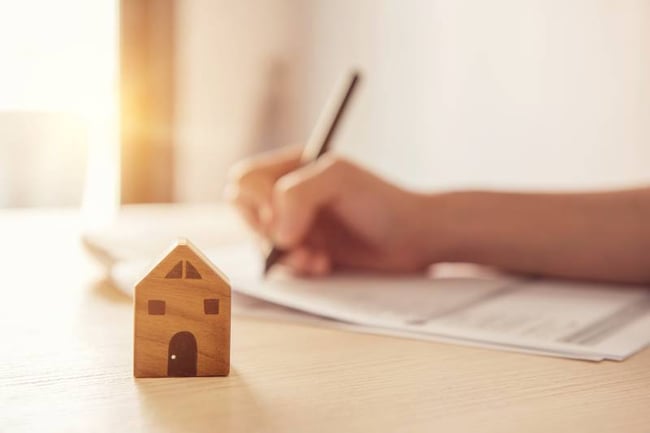 Signing the lease agreement on your student housing in D.C. doesn't have to be intimidating. Here are all the terms you need to understand to make sure you know what you're signing up for.
Security Deposit
Your landlord can ask you for a security deposit of up to one month's rent, which they'll hold in case they need to pay for damage to the property or in case a tenant doesn't pay their rent. DC landlords have up to 75 days to return your deposit. Note that in DC, you're liable for ordinary wear and tear to the apartment unless your lease specifically says otherwise.
Application Fee
Landlords or agents charge application fees to cover the cost of checking your background and processing your application. There's no law in DC about how much landlords or agents can charge, but this should be a small fee; most lessors use the same services, which charge in the $30-$40 range, so regard fees significantly higher than this as a potential red flag.
Screening Fee
Landlords might want to check that you don't smoke, or that you don't have any pets, for instance. Again, this should be a relatively low fee to cover the administrative costs of screening you against their criteria.
Repairs
This can include repairs to any damage in the residence. Remember, your liabilities are spelled out in the lease agreement: make sure you read it carefully, and consider the likely cost of repairs if you do end up having to pay for them.
Renters Insurance
There's generally no requirement to purchase renter's insurance, though some landlords may include such a requirement in the lease. The cost of renter's insurance is typically low, about $15 to $30 per month, and can offer significant protection depending on the policy; even if your landlord doesn't want you to get it, it's worth considering.
Utilities
In most apartments, the landlord will be responsible for paying for the water, sewage and garbage, while the tenant will pay for gas, electricity and internet/cable bills. Depending on the nature of your tenancy, this might change — private rooms and homestays sometimes bundle utilities with rent, for instance. Check your lease carefully.
Lease Length
A lease should clearly state the date it starts and ends, so you and your landlord know when you'll be moving in and out.
Guarantor
A guarantor undertakes to pay your rent for you if you can't. If you don't have renting or credit history your landlord might ask for a guarantor, and in some cases a guarantor can help reduce security deposits.
Agreement Documents
You may have to present certain documents in support of your agreement, including:
I20 Certificate of Eligibility for Nonimmigrant Student Status (mandatory for overseas students)
Passport (mandatory for overseas students)
Visa
Bank Statement
Credit Score
Managing Your Rent & Bills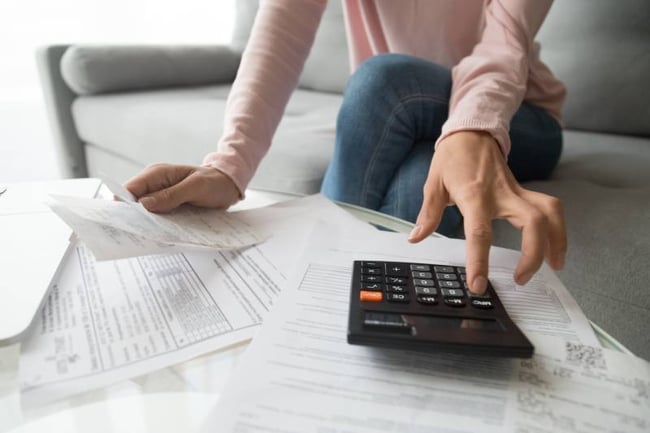 If it's your first time living away from home, managing your rent and bills can be a challenge. The key is preparation and budgeting. When creating a budget, you'll want to think about things like transport, laundry, new clothes and meals. Some university accommodation comes with meal plans or access to reduced-cost cafeteria and other facilities. If you're living outside halls, distance to stores and other services should be taken into consideration.
Living in Washington D.C.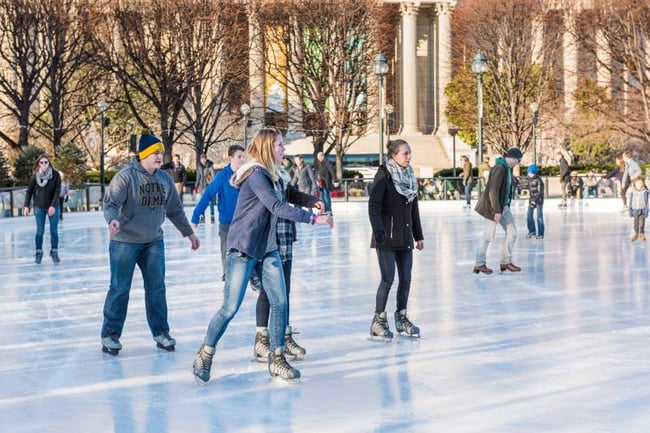 Washington D.C. is one of the most fun and interesting cities in the world to live in. It's the seat of American government, granting students the opportunity to participate in real-world problem solving on the Hill or with federal and associated agencies. It has its own vibrant culture — with hundreds of festivals each year on the Mall — enriched by large international contingents such as embassies, universities and businesses. There's the Smithsonian, 34 national parks and a variety of monuments. For sports fans, there are basketball teams, football teams and seven other pro sports teams for you to enjoy.
StudentRoomStay is Here to Help
Finding an apartment in washington D.C. and starting your student career in the nation's capital can be both exciting and a little overwhelming. StudentRoomStay is here to help. We bring together the very best student housing in Washington D.C., letting you search, filter and learn more about each housing opportunity with our industry-leading online platform, so you can check student accommodation off your to-do list and get on with enjoying and learning in one of D.C.'s great schools.


Topics from this blog: american destinations student accommodation student housing