If you're ready to look for student housing, Fresno is a great place to start. It's booming with big city living and small-town charm, giving students unique opportunities to explore their independence and feel at home at the same time. To top it off, it's more affordable than a lot of California cities, family-friendly and filled with diversity. Because this city brings so much to the table, we've created this guide to Fresno, CA student apartments for you.
Popular Student Locations
There's a lot to consider when you're searching for the best place to live in college. With budget and location in mind, here are the top spots for students living in Fresno, CA.
Tower District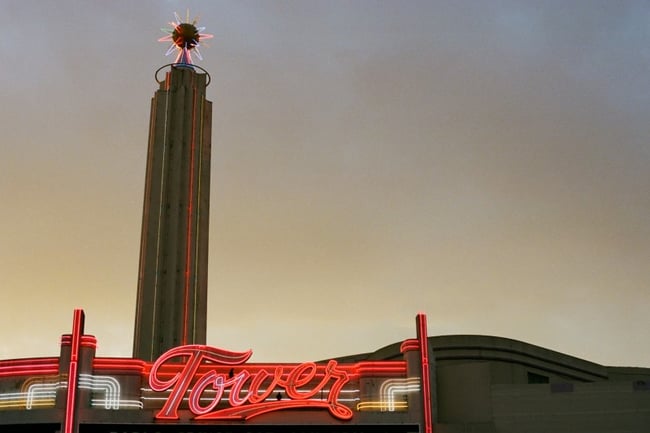 Want to be close to all the city action? The Tower District neighborhood in Fresno could be just right for you. A mere 10-minute drive from downtown, you'll always be near amenities like restaurants, grocery stores, bars, shops, record stores and cafes. The location is super convenient for running errands on weekdays and keeps you close to the action when it's time for a weekend night out.
Of course, you can't live in the Tower District without visiting the famous Tower Theatre, which hosts festivals, country singers, comedy sketches and more. Because this neighborhood was built in the 1930s, it has a unique atmosphere with neon vintage vibes. To make this an even more desirable spot for students, Fresno City College is only a couple blocks away.
Cultural Arts District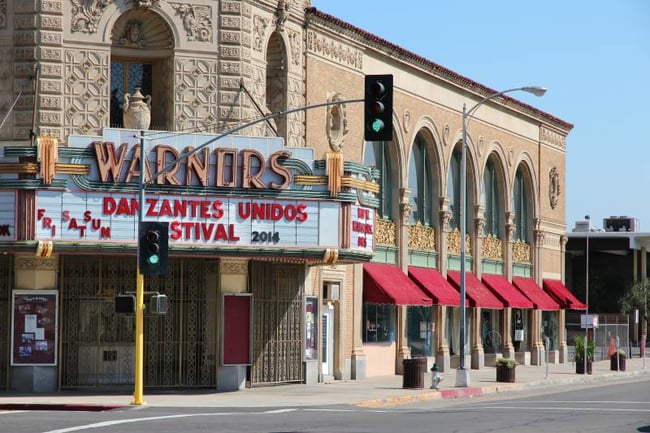 Snuggled right in between downtown and the Tower District, the Cultural Arts District area gives Fresno its renowned cultural vitality. With huge mural collections, amazing performance venues like Warnors Theatre and Rainbow Ballroom, as well as a host of restaurants and hip bars, artistic students love this area for its eclectic charm and endless possibilities for creativity. Be sure to check out the Historic Fresno Picture Wall and attend a bi-monthly Art Hop, where small groups gather to explore some of the most beautiful areas of the neighborhood.
Hoover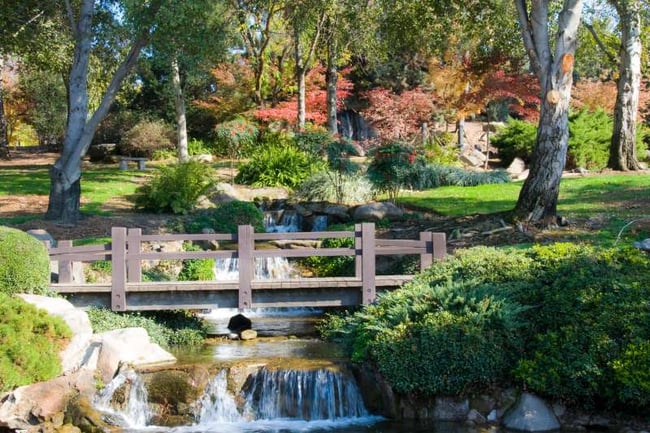 Just north of the center of Fresno, Hoover is known for its family values and healthy lifestyles. Here, you can find lots of working families, but also a myriad of students attending the California State University Fresno campus. It has many options for student apartments near Fresno State, and the school shows tremendous bulldog pride throughout the city's events. The cost of living is slightly higher than the rest of Fresno, but if a location close to your school is important to you, the extra money is worth it.
Clovis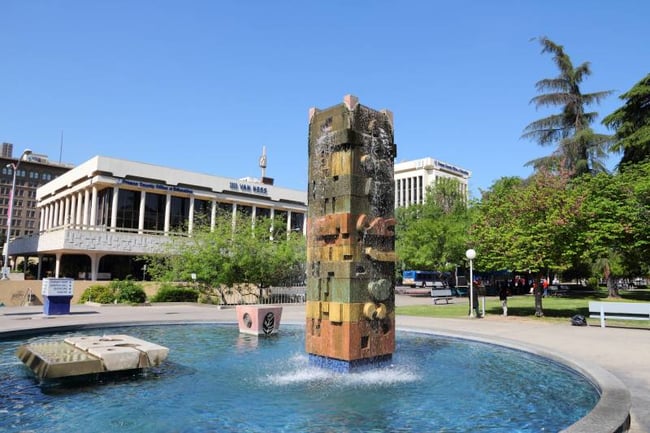 Clovis, although not directly in Fresno, is still a noteworthy spot to consider as a student. About 20 minutes away from Fresno's city center, it's a quaint little town with a lot to offer: farmers' markets, antique shops, boutiques, cafes, antique fairs and more. This area has some beautiful neighborhoods and a safe, suburban vibe. Most of the action is in Old Town Clovis, where locals frequently enjoy dinner at the restaurant House of JuJu. Students, take note. If you choose to live in Clovis, you'll need to work out car arrangements, as public transportation is limited and it's a little farther outside of Fresno.


Student Housing in Fresno: Your Options
When it comes to student apartments, Fresno provides plenty of options.. However, it isn't as simple as deciding between on or off-campus options. In fact, you probably have more options than you think, from homestay accommodations to private rooms. Thankfully, we've done the research for you!
Homestay Accommodation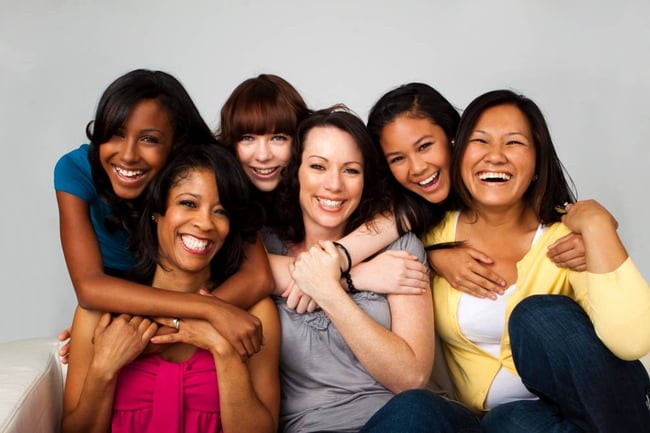 Ever studied abroad and stayed with a host family? This homestay accommodation option is extremely similar to being a foreign exchange student. You will pick and choose a host family, communicate with them during the booking process to make sure they're a good fit, and eventually arrive at their home where they'll have a private bedroom ready for you.
You'll also have access to 24/7 online support from our trained staff should any questions or concerns arise, while your host family provides things like laundry facilities, transportation and meals.
Of course, we know safety is a top priority, which is why all our host families must go through rigorous background checks, trainings, orientations and interviews before you can book them. Keep in mind that this option tends to work best for students who would like more hands-on support from a family who can help them adjust to college life.
Private Room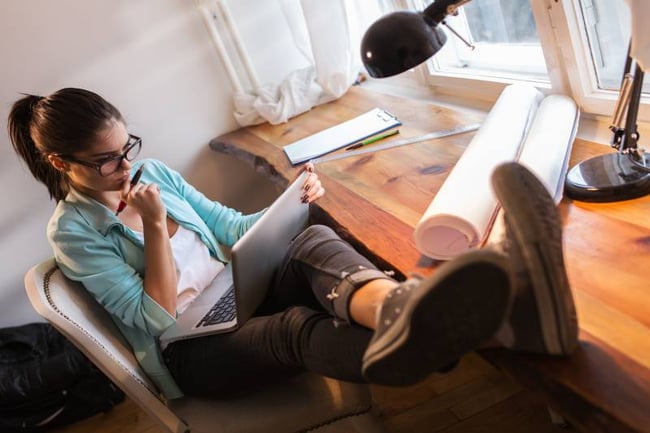 Looking for more independence? You can rent a private room from a host family through our easy online booking process. This choice is a little bit different than the homestay accommodation, since your host family isn't required to offer you support. You and your host get to decide those boundaries and house rules beforehand. They also don't need to provide meals or transportation. Instead, you'll be responsible for buying food and getting where you need to go on time.
Shared Apartment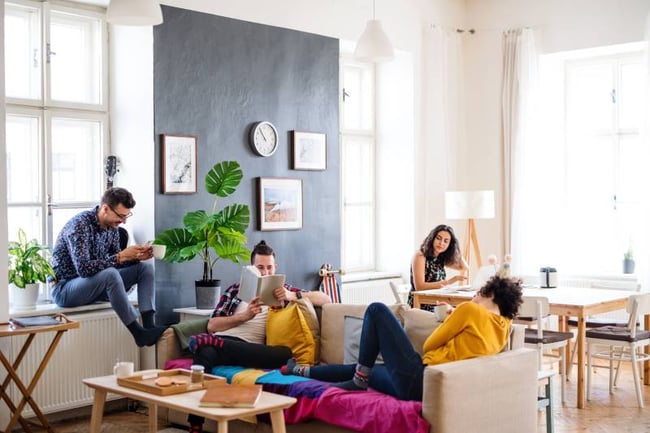 The shared apartment recommendation is for the students who prefer to live with their friends or who just want more freedom in general. Here, you share an apartment with other students. Typically, you'll have a private room, but you might have to share a bathroom and other living spaces like the kitchen and living area. The breakdown will depend on which apartment you choose. Thankfully, there are plenty of apartments for rent near Fresno State University!
University Residence of Halls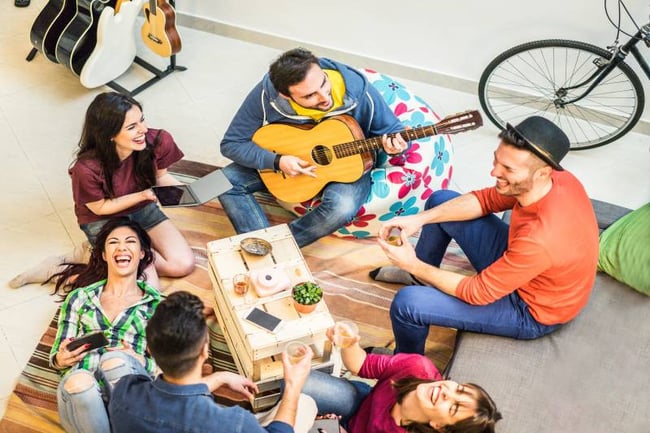 As the last student housing option, you might want to look into staying on-campus in a college dorm. This isn't for everyone, since you'll probably end up sharing a room and communal bathroom with others. However, some students prefer it because it involves less responsibility. They can focus more on their college experience than paying bills and buying groceries.
What Amenities Should I Look Out for?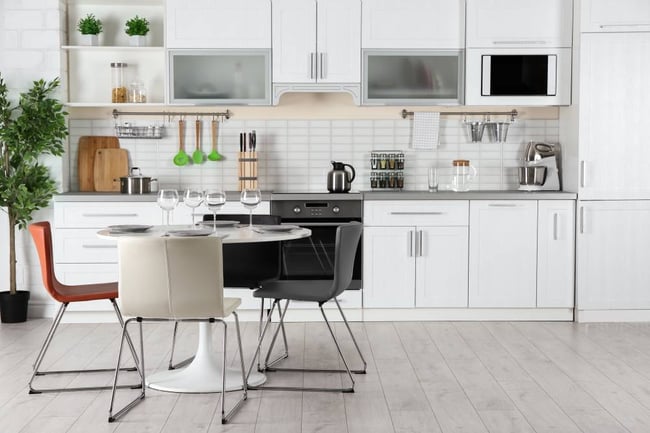 In a modern city like Fresno, most apartments should come with basic necessities. But, it's always a good idea to check for these before applying and booking:
Heat & A/C
Wireless internet
On-Site Laundry Facilities
In-Unit Kitchen Appliances: Refrigerator, Dishwasher, Stove, etc.
Parking
If you're bringing a pet, make sure it's animal-friendly, and remember: it's always easier to move into an apartment that's already furnished. If your apartment is on one of the top floors, you might also consider needing an elevator.
Lease Terms to Understand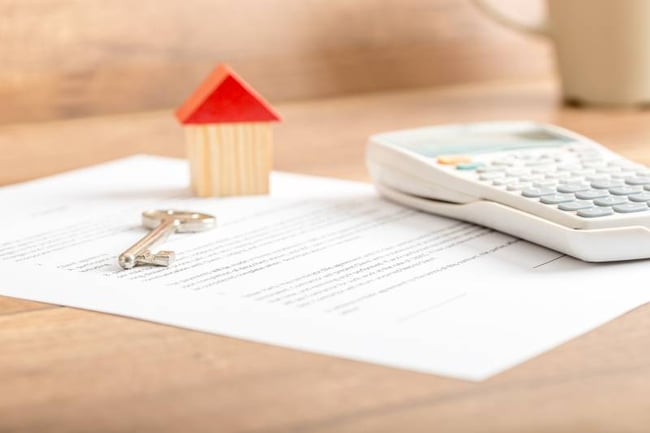 When you sign for an apartment, you're legally bound to pay for it, which means it's extra important to know what you're signing for. It's easy to mix up terms in the agreement, so here's a thorough definition breakdown for a smoother signing process.
Security Deposit
The security deposit, also known as a down payment, is around one or two month's worth of rent that you have to pay upfront before you move in. This helps promote a good faith standing between you and your landlord, as it shows you can both afford the apartment and pay when necessary. The amount of the deposit can depend on your credit score, too. The lower the credit score, the more money you'll have to put down.
Damage Deposit
A damage deposit is usually included in the security deposit and will cover any damages or cleaning fees you inflict on the space.
Renter's Insurance
Just as you would have to pay car or homeowner's insurance, renter's insurance is often required by landlords to be able to rent out their space. Similar to the damage deposit, it helps landlords feel more comfortable renting since they know you have insurance to cover any major damages or theft.
Utilities
The utilities usually include things like electricity, gas, sewage, trash, water, and internet. It can be summed up into one bill that you pay to the landlord, or it can be divided into different ones where you have to pay the provider company directly. The average utilities bill cost in Fresno is around $200.
Lease Length & Renewal Policy
The lease length is how long you are legally bound to pay your rent and other bills. Typically, leases can range anywhere from 6 to 18 months, but it's also possible to go 2 years and beyond. The renewal policy describes deadlines, policies for rental increases, and restrictions on renewing your lease. It's important to pay attention to the renewal date deadline, so if you want to stay in your apartment, you don't miss out.
Guarantor or Co-Signer
A guarantor, otherwise known as a co-signer, is someone you choose to sign your lease with. Sometimes, landlords will require you to sign with a guarantor as an extra precaution that you'll be able to pay your rent. You must pick someone who's in a higher income bracket than you and willing to be responsible for your payments should you no longer be able to. The lower your credit score and the less rental history you have, the more likely you'll need a co-signer.
Agreement Documents
The agreement documents make up the lease. They comprise of all of the information that goes into signing for your apartment, like move-in dates, rent deadlines, house rules, and other policies. Read this carefully before signing to make sure everything is correct. This is what your guarantor, if you need one, will need to sign, too.
Managing Your Rent & Bills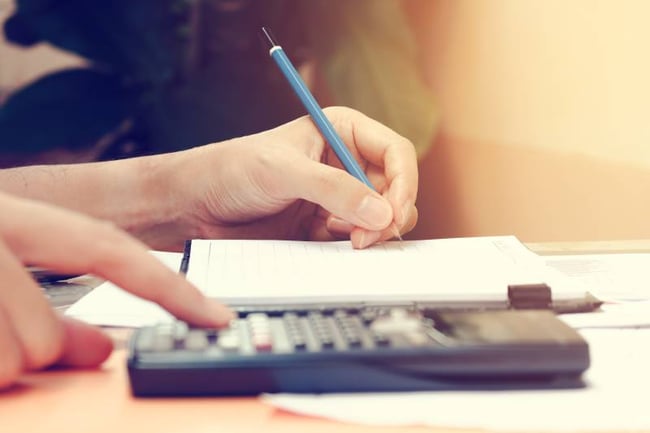 If you've never lived away from home before, managing the rent, utility bills, groceries and gas can be daunting at first. There's a lot to keep track of! This is where having a detailed budget comes in handy. Get out a spreadsheet and write down your income and expenses. Be as detailed as possible to make sure you have enough coming in to handle what needs to go out. Then, subtract your expenses from your income. That number is what you have left to either save or spend.
Living in Fresno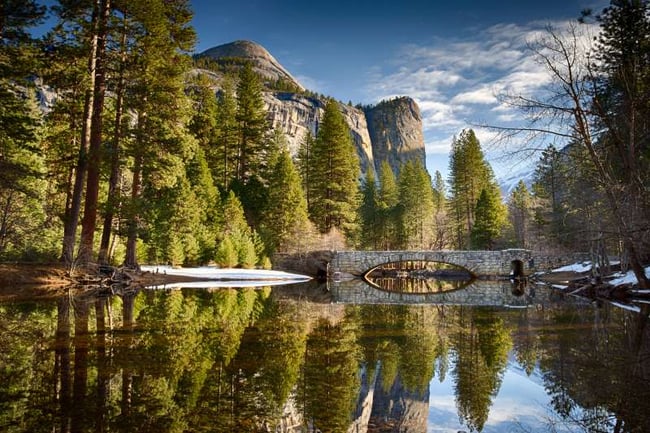 Fresno is a melting pot of amazing food, scenic views, wonderful weather, beautiful art and school spirit. If students are looking for a well-rounded educational experience, Fresno is the way to go with top-notch schools and great communities. Thankfully, you also still get to experience that glorious California weather with adventure and excitement. You can always count on things to do, whether it's a night out on the town or a day exploring nearby nature sites like Yosemite National Park.
StudentRoomStay is Here to Help

No matter what type of student housing you decide on, Fresno can meet all of your collegiate needs. If you're looking for a homestay experience, private room or shared apartment, StudentRoomStay is here to help with easy online booking services and 24/7 support. We make the house-hunting process easy so that you can focus on preparing for student life.