When it comes to student housing, Los Angeles has no shortage of options. LA is a powerful place for exploring your independence, new cultures, different languages and life-changing careers. And with incredible schools and beautiful weather, students can easily find themselves in a dream come true. However, it's also easy to become overwhelmed about living in a major city. Housing research can quickly result in throwing in the towel because there are so many choices. To ease your mind, we've created the following LA housing guide.
Popular Student Locations
Los Angeles is a world-renowned destination for fortune 500 companies, tourists, high-achieving executives and college students alike. It holds an incredibly diverse atmosphere, making any student feel right at home. But if you're wanting the top student spots in LA? These five areas are the perfect start.
Interested in studying abroad in the U.S.? Fill out this short form and we'll send you more information about homestay! If you're ready to apply, → you can fill out our full application here.
Westwood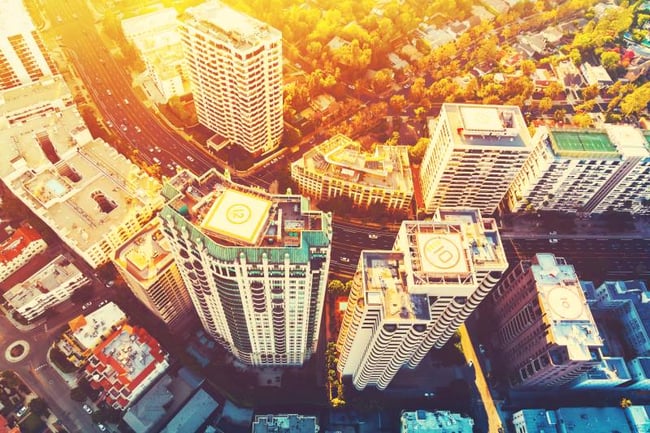 Westwood, an LA neighborhood, sits on the outer rims of both UCLA and Beverly Hills, giving it a blended vibe of quaint college town and high-end class. Most students gather in Westwood's downtown area, Westwood Village, for studying, shopping and eating or the Westwood UCLA campus to socialize amongst the gorgeous architecture and trees.
For a trendy bite to eat, grab a farm-fresh meal from NineThirty off of Hilgard Avenue, then stop for an inexpensive, but delicious, ice cream sandwich from Diddy Riese on Broxton Avenue. Don't forget about amazing entertainment from the local improv club, Westwood Village Theatre and Geffen Playhouse!
West Los Angeles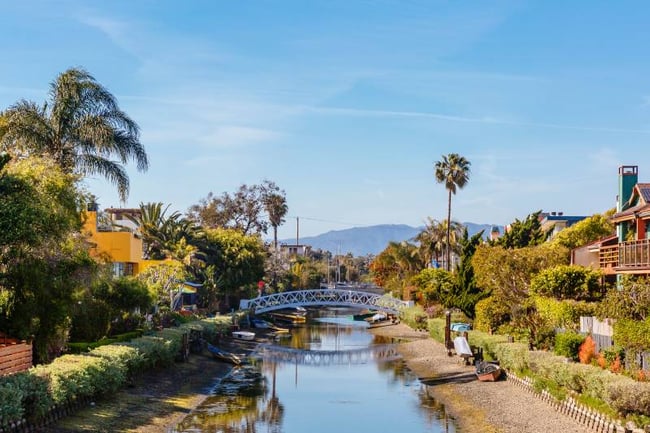 West Los Angeles includes neighborhoods like Mar Vista, Rancho Park and Westchester. It has endless free and fun things to do around town, such as exploring the Venice Boardwalk, strolling the Venice Canals, yoga on the beach, investigating the UCLA meteorite collection and more.
There are plenty of shopping and dining options as well with Westfield Century City, Beverly Center, The Grove, and Sunset Plaza. Students, in particular, love a good bonfire night at Dockweiler Beach.
Santa Monica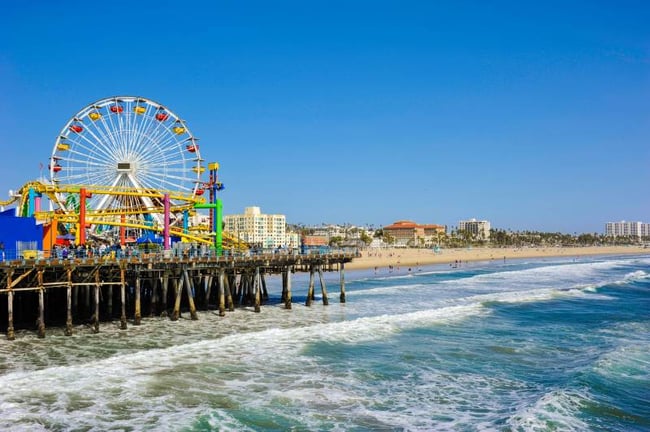 You can't talk about Santa Monica without mentioning the famous Santa Monica Pier, which consists of the Original Muscle Beach, a 22-mile long bike trail, the Heal the Bay Aquarium, the Trapeze School of New York, and of course, its grade-A beach. Also located on the pier is Pacific Park, an amusement park with a 5-story roller coaster, a 9-story tower drop ride and the first solar-powered Ferris wheel in the world.
If you're an art and culture buff, there are plenty of places for you to enjoy, including 75 museums, street entertainment, and tons of public art and sculptures. With something for everyone, Santa Monica is a student hot spot all around.
Palms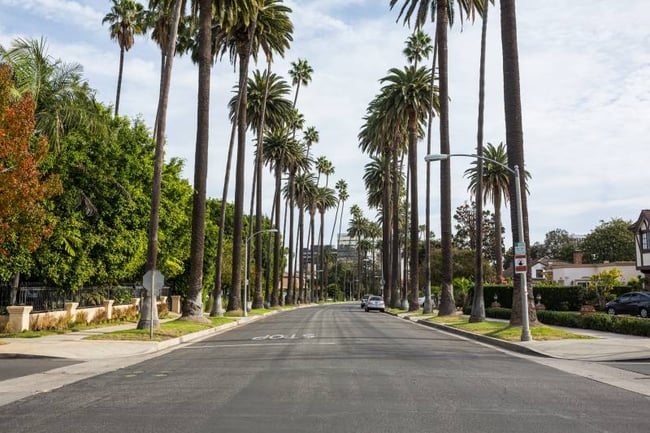 Not to be confused with Palm Springs, Palms is the oldest neighborhood in Los Angeles nestled right between Culver City and Venice. The city emits quaint urban vibes with an array of restaurants, coffee shops and parks and is only five miles away from the UCLA campus. With mostly young families, postgrads and students living here, it's been known as one of the best LA neighborhoods for Millennials.
If you're looking for things to do, you can go to the Cheviot Farmer's Market, take an art class at Kline Academy, eat at the Doughroom Pizzeria or shop at the National Sepulveda Shopping Center.
Culver City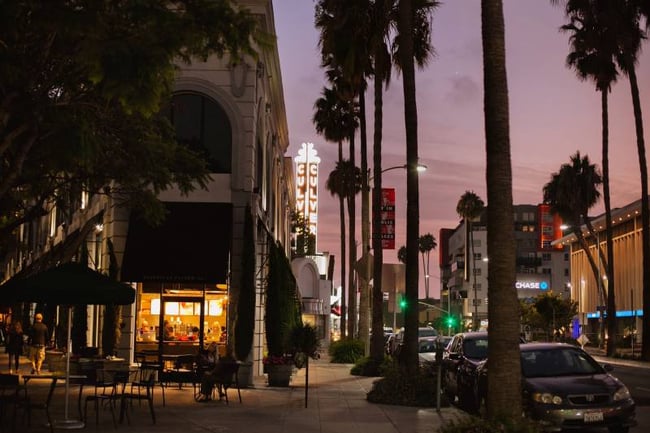 History, art, hiking, food and entertainment - Culver City has it all! Culver is known as the "Heart of Screenland," because it houses the legendary Sony Pictures Studios. For a $30 to $40 tour, you can the game show sets of Wheel of Fortune and Jeopardy, the van from Breaking Bad and walk under a giant fake rainbow. Right down the street is the Kirk Douglas Theatre for play and musical enthusiasts.
The student crowd tends to gravitate towards the Coolhaus Ice Cream parlor, Museum of Jurassic Technology, the Baldwin Hills Scenic Overlook hike and Tito's Tacos for crispy tacos made right.
Student Housing in Los Angeles: Your Options
Is there affordable student housing in Los Angeles? Yes! Although Los Angeles is known for being one of the priciest cities in the United States, we've curated the least expensive, most convenient options for you below.
Homestay Accommodation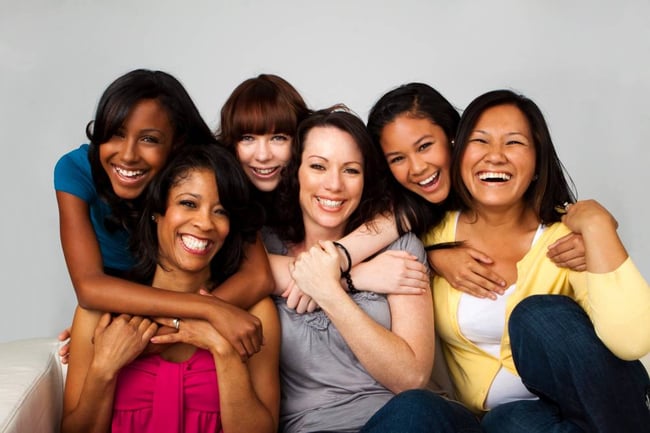 If you've ever been a foreign exchange student, homestay accommodation is probably already familiar to you. In this case, a thoroughly-vetted LA family will provide a private bedroom, laundry facilities, meals and more. As a student, you'll be able to pick your host family, communicate with them during the booking process and have access to 24/7 online support from our trained staff.
To ensure your safety, all of our host families undergo a series of background checks, interviews, home inspections and monthly check-ins. At the end of the day, they will invite you into their family, show you the sights and essentially be your home away from home during your time in LA.
Private Room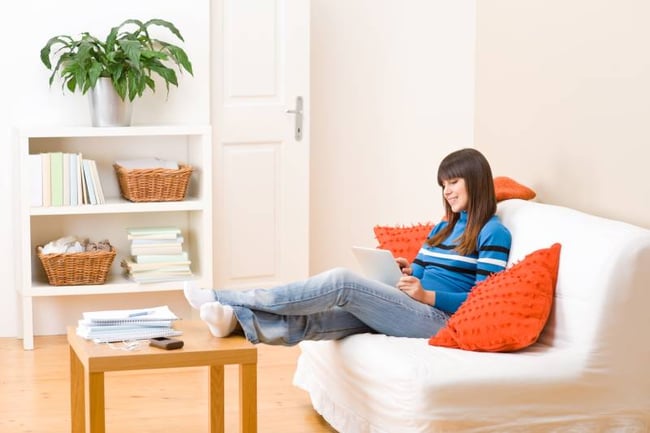 The private room option provides more flexibility with how involved you want to be with your host family. Upon entering the agreement, you and the homeowners can decide together what your boundaries will look like. Whereas with the homestay option, families are expected to provide you with diligent care and support.
After searching room options, you can select and in most cases, instantly book through StudentRoomStay. However, if more long-term contracts are necessary, booking may take longer and we'll provide negotiation support to ensure fair pricing. Specifically, this is great Los Angeles student housing for interns who need more adaptability.
Shared Apartment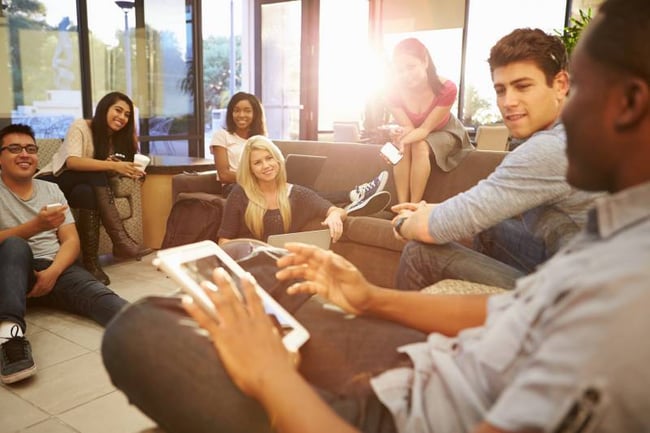 If you're interested in sharing an apartment with other students off-campus, the shared apartment option is for you. Most of the time, you will have separate bedrooms with a communal kitchen and living room area, depending on the apartment.
University Residence of Halls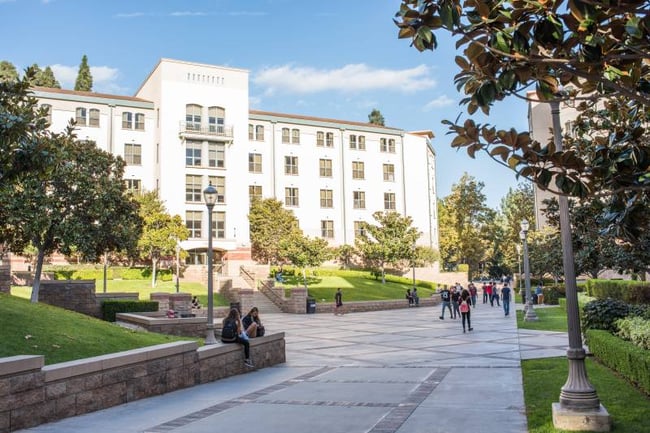 Last but not least for student housing, USC in Los Angeles provides campus communal dorms. This option is best for students who enjoy living in close quarters with fellow students and would prefer not to live with a host family.
What Amenities Should I Look Out for?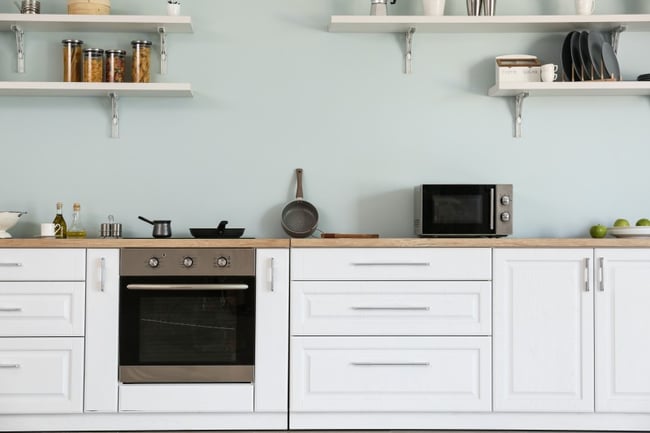 In off-campus student housing, Los Angeles can usually provide basic amenities like:
Heat and A/C

Parking

Wireless Internet

In-Unit Appliances: stove, refrigerator, dishwasher, etc.

On-Site Laundry Facilities
It's always important to check the apartment listing description for more details. Keep in mind, in-unit appliances are not very common in LA and moving is much easier and cheaper when the apartment offers furnishings.
Lease Terms to Understand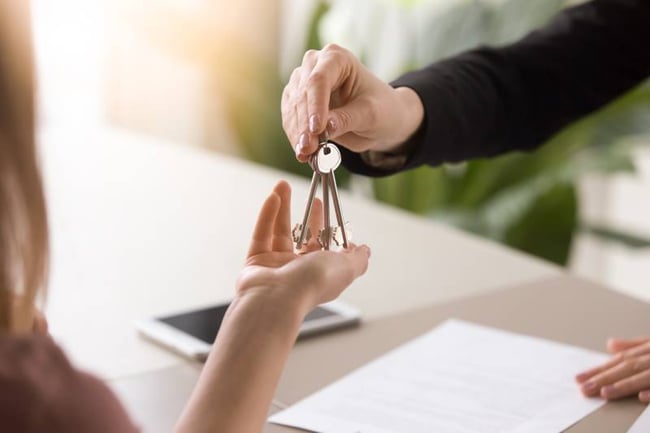 If it's your first time renting an apartment, lease terms can be confusing. Here's a helpful breakdown of all the definitions you need to know.
Deposit
All landlords require a deposit of at least one month's worth of rent before you can move in. This may vary based on your credit score.
Parking Fee
In large cities like LA where parking is few and far in between, there's a fee to claim a personal spot. It usually costs between $50 and $150 per month.
Utilities Fee
Utilities include bills like water, sewage, gas, trash, and electricity. Some landlords include these bills in the rent total or on the side, whereas others might charge you for some, and the rest you'll have to pay through a separate company. Typically, you can expect to pay between $100 and $150 per month.
Rental Application Charge
Sometimes you need to apply first before booking an apartment. This can come with a charge to pay for background and credit checks and can be priced between $40 and $100.
Renters Insurance
Some landlords require you to obtain renters insurance, which will cover theft and any property damage inflicted on the apartment. This insurance runs fairly cheap, however, with prices around $200 a year.
Rent Stabilization
Rent stabilization or "rent control" as referred to by LA locals can be a winning ticket for apartment-hunters. A rent-controlled unit means that landlords have limits on how much rent can be raised each year. So if you're planning on staying in LA for a year or more, it might be worth considering. To see if an apartment qualifies, enter the address into the city's property database here. Then, look at the "housing" tab. If the "rent stabilization ordinance" is checked off, your apartment includes rent control.
Lease Length
The lease length is how long you are required to pay rent. The standard length is 12 months but can range shorter or longer.
Guarantor
Guarantor is another term for cosigner, someone who agrees to be legally responsible for the apartment and its rent. Landlords need proof of trust before agreeing to rent their property. And if it's your first time renting, you probably don't have much credit history or previous rental history to prove you are responsible. This is where a guarantor would be necessary. So if you were ever unable to pay, the fallback would be on your cosigner.
Agreement Documents
The lease agreement documents are a legally binding contract made between the landlord and tenant. This is where you find all of the terms and conditions.
Managing Your Rent & Bills
The best way to manage your rent and bills is to create a budget spreadsheet, listing all of your costs and bill payment deadlines. Then you'll be able to set money aside for each designated bill, rent, and other expenses like school supplies, food, and fun.
A great rule of thumb if you're paying rent on your own: the ratio of rent to income should be around 25-30% of your income. Any more and budgeting can become extra difficult, on top of trying to maintain a comfortable lifestyle.
Living in L.A.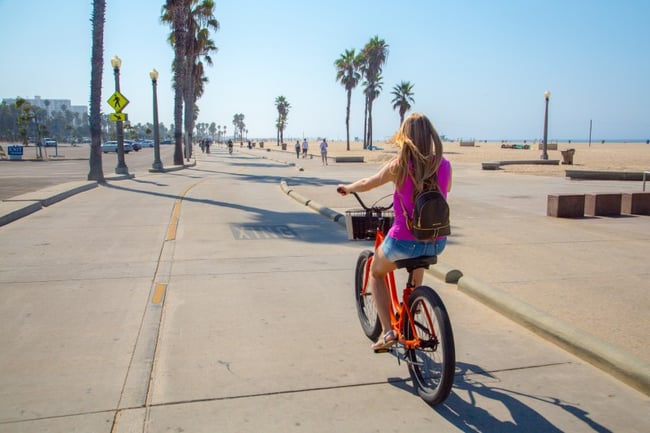 Because of demand, properties in LA tend to go quickly. It is a highly sought-after location after all! Between common celebrity sightings, pristine beaches, sunny skies, mountain views and a beautiful blend of cultures, LA always has something else to explore. Each neighborhood offers a more unique atmosphere compared to the next, which means it's almost impossible to be bored.
Public transportation is one of the only downsides to living in LA. Driving is the main form of transportation, which gives the city its notorious reputation for stand-still traffic. But not to worry! There's usually a gorgeous mountain or beach view to admire while you wait.
StudentRoomStay is Here to Help
In terms of student housing, Los Angeles definitely delivers. Popular locations like Westwood, West LA, Santa Monica, Palms and Culver City are just the tip of the iceberg for great student-living areas. However, because properties frequently come and go off the market, StudentRoomStay is here to help!
From matching you to a host family to creating a smooth house-hunting process, we can help you find the perfect student housing situation for you and your specific needs