Interested in living in L.A. as a student? Studying abroad in college is a fantastic way to see the world, take in new cultures, find exciting job opportunities, and hone your language skills. You can create lifelong friendships, discover new interests, and explore newfound independence, all while attending an exemplary school to boost your scholarly potential.
It's an exciting time, but it's also important to do your research and uncover the must-knows of a world-renowned location like L.A. Thankfully, most of the legwork is done for you below.
What to Expect From L.A. Student Life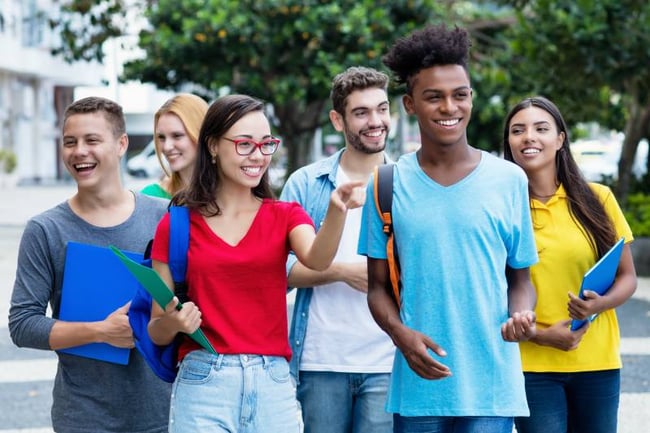 As you decide on colleges, housing, and other details of studying abroad, you might be wondering what you can expect from life as an L.A. student.
As with every college experience, establishing your independence is often one of the first aspects of settling in. But since there's nothing quite like studying on your own in a foreign country, international students have the chance to tap into their inner curiosity and personal development on a whole new level. Not only can you learn about different, interesting cultures that impact your personal worldview, but you can also learn more about yourself as you adapt and problem-solve for new situations.
Along with personal growth opportunities, L.A. provides the perfect blend of Hollywood glam and laid back beach vibes. Its casual and uplifting atmosphere can give college students the freedom to feel right at home and be themselves, as the city wholeheartedly embraces every walk of life. In terms of student housing, Los Angeles has many options to consider. You could find yourself all the way from the epicenter to the outskirts, easily finding something to do wherever you are.
What's it Like Living in L.A. as a Student?
L.A. has a lot to offer, including countless activities, gorgeous weather, first-class universities, and various intermingling cultures to explore.
Fun Activities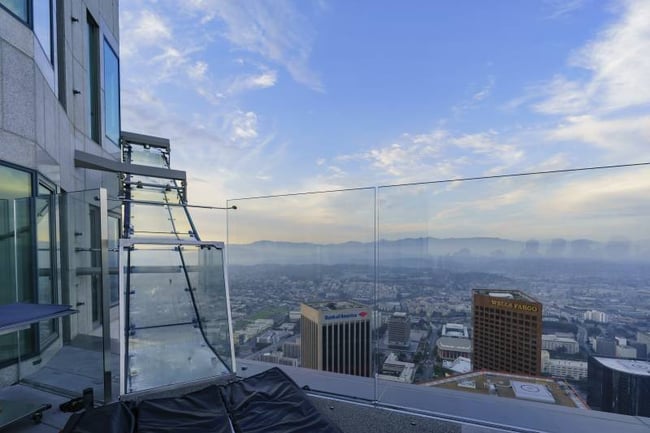 It's almost impossible to be bored in L.A. with all of the amazing activities on offer. Stargaze at Griffith Observatory, visit the Walt Disney Concert Hall to marvel at its twisted exterior, or stand directly underneath a massive space shuttle at the California Science Center.
Thrill-seekers will love riding the glass slide 1,000 feet above Downtown L.A. at OUE Skyspace, while those needing to unwind can enjoy quiet tea time in the garden of Huntington Library.


Foodies have almost infinite options with the Santa Monica Farmers' Market and incredible restaurants like the Neptune's Net, where you can eat an oceanfront, roadside meal. At the end of the day, L.A. students have infinite fun activities to explore on their own or with new friends.
Breathtaking Landscapes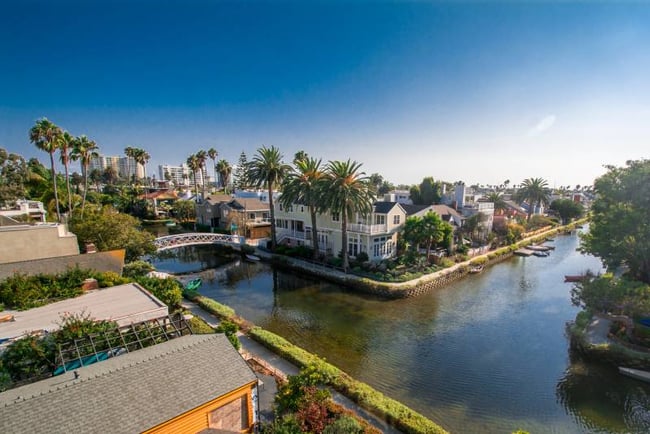 Some of the advantages of living in Los Angeles include its rolling hills, beautiful beaches, and stunning sunsets. Stroll the Venice Canal bridges to see a dazzling replica of the authentic Venice in Italy, enjoy the coastline from atop Temescal Gateway Park, or hike to Eaton Canyon Falls and back in less than an hour.
For some of the best views in the region, take on the 282 steps up the Baldwin Hills Scenic Overlook, and for a day by the sea stop at Point Dume State Beach to relax on the sand.
Both nature-lover and city folk students can easily fall in love with all of L.A.'s impressive views that attract people from all over the world.
Near Perfect Weather
To really embrace L.A.'s activities and landscapes, you need pristine weather. Luckily, L.A. has that, too. The typical day-in-the-life of an L.A. college student includes wearing shorts, short-sleeves, and flip-flops across a sunny, outdoor-focused California campus.
Many students can ride bikes and/or walk to their destinations because of the blissful all-year-round 70-degree climate. It makes for excellent beach days, hiking, biking, surfing, walking downtown, and general exploring.
Top Universities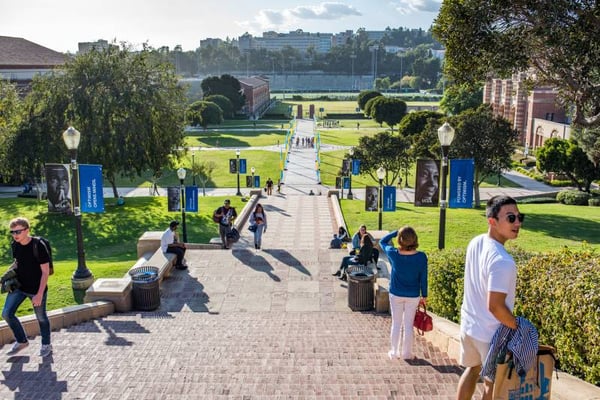 With 137 colleges within 100 miles of L.A., the city is brimming with education potential, some universities being recognized both nationally and internationally for their high standards. For example, the University of California, Los Angeles (UCLA) was rated number 2 for U.S. public universities and number 17 for the world in 2019.
Since L.A. is also one of California's hotspots for businesses and startups, students can find unbelievable career prospects right around the corner. It's an all-in-one-deal for college students alongside both fantastic education and life-changing career opportunities.
"Melting Pot" Culture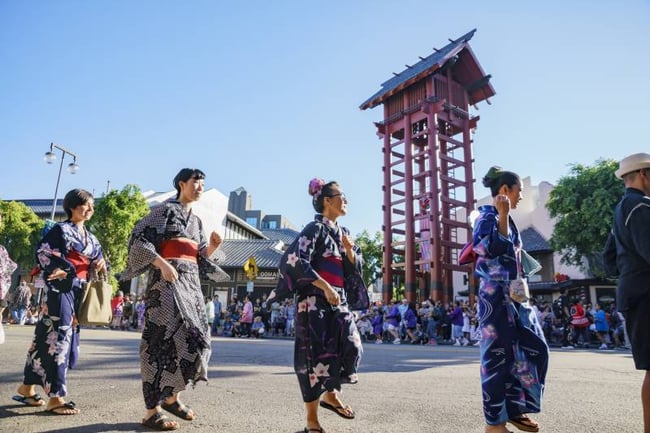 In 2019, WalletHub deemed L.A. number 8 on the list of most diverse cities in America for a reason. From Chinatown, Koreatown, Little Tokyo, Thai Town, Little Armenia, Little Ethiopia, and Historic Filipinotown, L.A. has a myriad of neighborhoods dedicated to celebrating different cultures and is bursting with inclusive people, restaurants, and art.
Because L.A. is a top world destination, tourists from around the globe fill the streets with diversity, and as Mexico sits at the border of California, Mexican heritage is heavily present and honored with places like Olvera Street, a known tribute to Mexican history.
Overall, students will be able to immerse themselves in wonderful experiences of cultural exchange, making the L.A. study abroad journey that much more special.
Choosing Your International Student Housing in Los Angeles
When it comes to student apartments, Los Angeles, California has a lot of options, but there are a few things to take note of, as it's a more costly city.
Make a Budget Plan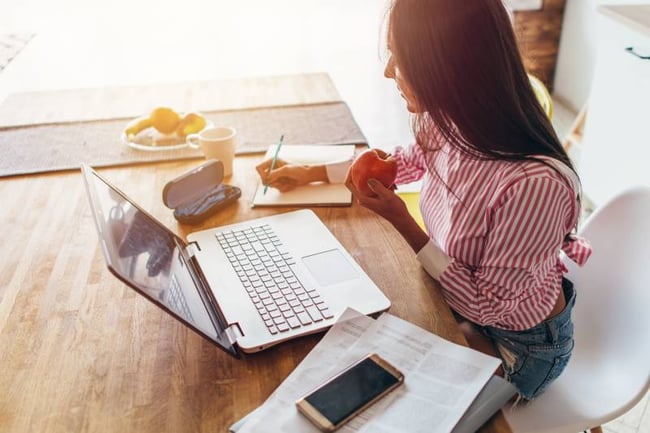 Before you can start your search for apartments, you need to know what you can afford. To figure this out, you can make a budget plan, which includes everything from housing, utility bills, meals, insurance, apparel, travel, entertainment, transportation, and other household costs.
Budget out specific amounts for each category, making sure the total number of money spent is in the correct range for you. Keep in mind the conversion rate for your country and the cost of living for L.A., which you can see more info about in the next section.
Remember Cost of Living Can Be Expensive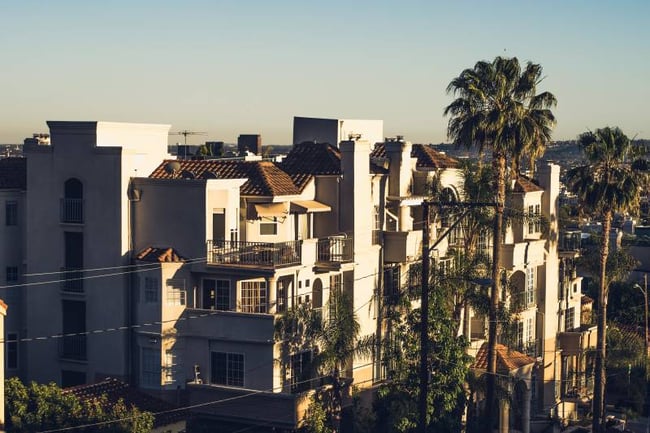 L.A. is one of the most expensive cities in the U.S. to live in, which means the cost of living in Los Angeles for students can quickly make a large dent in your budget. For instance, a one-bedroom apartment could easily start at $1346 per month with utilities up to $150, while a gallon of milk can be priced at $3.28. The cost of living doesn't just include basic necessities; think about non-essentials, too, such as movie tickets, which are up to $15 in L.A.
Consider a Location Within Walking Distance of Necessities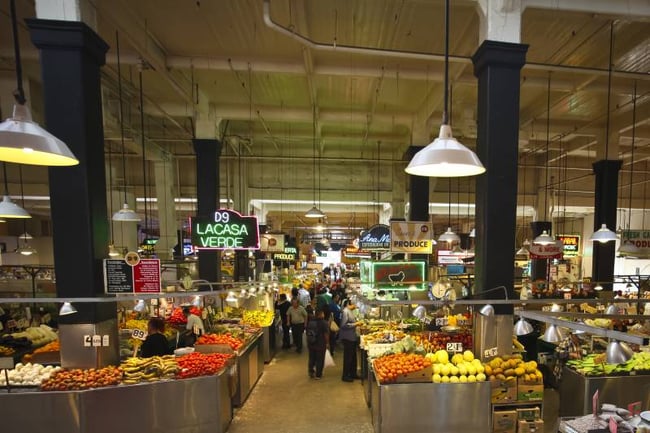 Just as is the case with student apartments, Los Angeles, CA can be expensive to get around, especially if you're renting a car and need to tack on insurance, parking, gas, and other automobile fees.
You have a couple of options to combat this. Firstly, try and find a conveniently-located apartment that's in easy walking distance of needs like groceries. Secondly, you can use L.A.'s public transportation system or a car ride service like Uber when you need it.
With the above suggestions, you can not only save money on transportation, but you'll also save money by purchasing your food and cooking at home.
We're Here to Help You Find Student Accommodation That Suits You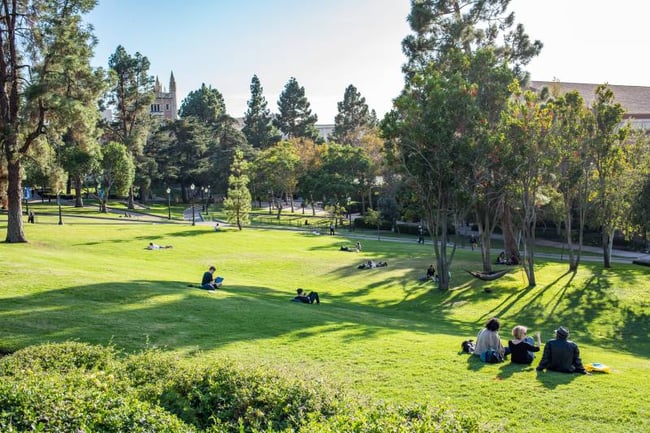 Living in L.A. as a student can deliver extraordinary activities, jaw-dropping views, ideal weather, top-notch colleges, and remarkable diversity to boot. For apartments for college students in Los Angeles, remember to budget wisely to accommodate the cost of living, and you'll be cruising the L.A. lifestyle in no time.
Here at StudentRoomStay, we know the housing search can be strenuous, which is why we help students like you find housing situations in L.A. and beyond with our comprehensive online student booking system.