If you're searching for student housing, New York has plenty of options to explore. However, the house-hunting process can seem daunting if it's your first time living away from home. Many factors go into a great student living situation, such as location, type of accommodation, amenities, budget and more. Although living in NYC can seem overwhelming, the beautiful skylines, diverse culture, and strong career opportunities make it all worth it. To ensure you find the best living space, read our complete guide to New York housing for students.
Popular Student Locations
When it comes to affordable student housing, New York City can deliver, even though it's known to be an expensive city. You can set yourself up for financial success by living in a relatively cheaper, popular college location like the ones listed below.
Murray Hill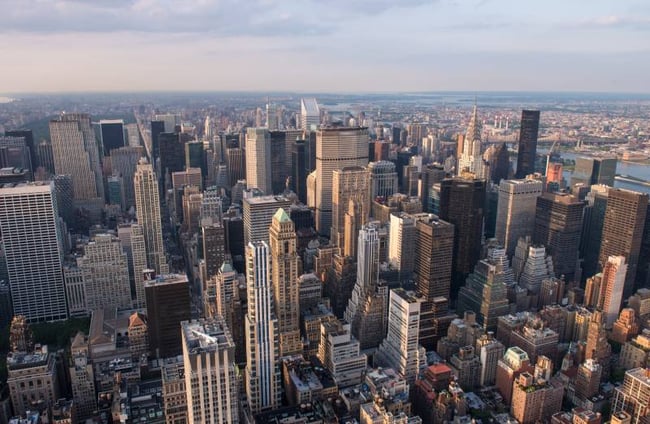 Murray Hill's boundaries line 29th street to 42nd street. It's known for being overrun with college-goers looking for the nearest restaurant. Salvation Taco is known for its free ping pong and 2nd Avenue Deli has unbeatable pastrami sandwiches. Since parts of Murray Hill mingle with the Midtown East area, you can also find the classic New York City must-sees like the Empire State Building, Grand Central Terminal and the United Nations headquarters. To escape the city life for a bit, stop by St. Vartan Park to shoot hoops on the basketball courts or explore the greenery.
Yorkville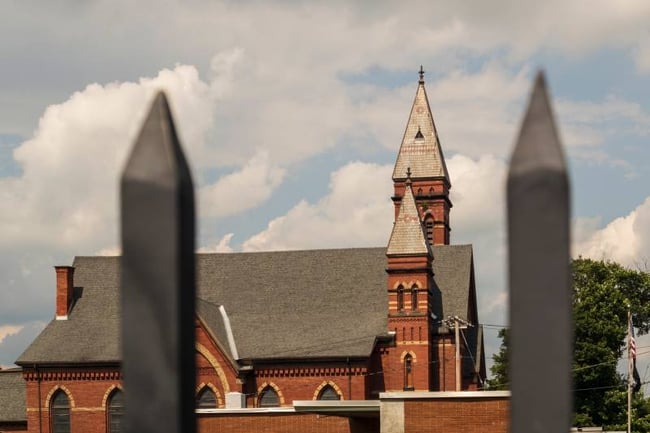 As the Upper East Side's "hidden gem," Yorkville is one of the most family-friendly spots in the city. It exudes a more slower-paced, laid back vibe, even for Manhattan's notorious bustling reputation. It ranges from East 79th street to East 96th street, offering the most unique blend of city and rural living.
Alongside the classic NYC cuisines, interesting shops and luxurious, high-rise buildings, there are plenty of nature escapes like the Carl Shurz and John Jay parks. Students and college grads gravitate towards Yorkville for its homey atmosphere and affordable apartments.
Washington Heights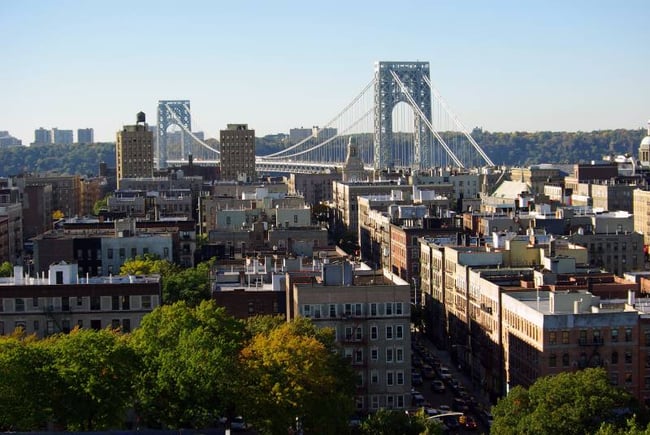 While New York's top attractions like Times Square and the Empire State Building are settled in the Midtown area, Manhattan's highest neighborhood, Washington Heights, is less populous. This area is known for its culturally-rich spirit with heaps of Ecuadorian, Dominican and Mexican restaurants, festivals, art museums and street cart vendors. It's located above 179th street about 35 minutes from Union Square.
For student housing, Manhattan, New York is generally more expensive. However, even though Washington Heights is technically still in Manhattan, you can find cheaper apartments here that are large for New York standards. You can also explore fun spots like Fort Tryon Park, Manolo Tapas and Cafe Buunni.
Williamsburg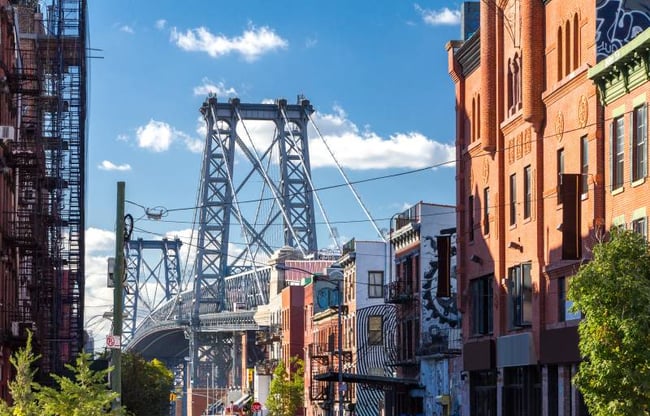 Williamsburg, NYC is one of the most popular, upcoming and exciting areas in the city, blending modern, edgy architecture with old-fashioned buildings. To students and college grads, it's the hub for young creatives because the beautiful Brooklyn College Campus snuggles right up next to the neighborhood.
You can easily find a chic laptop cafe to study in, art exhibits, music functions and delicious eateries to enjoy in this area. To make the most of your stay, walk across the Williamsburg Bridge, visit Domino Park, thrift shop at L Train Vintage and go bowling at Brooklyn Bowl.
Greenpoint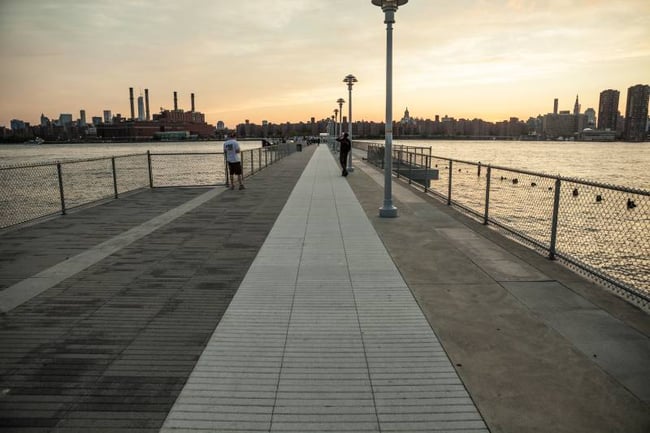 Right next to Williamsburg is Greenpoint, an extremely trendy neighborhood with live-work artist buildings, Polish delis and donut shops. It's an incredibly affordable area chocked full of essentials like grocery stores and laundromats. The Sunshine Laundromat not only has laundry facilities but also over 20 pinball machines and drinks. Talk about unique!
When not studying at a local coffee shop, students can go on an Indie shopping spree, pick up some vinyl and grab a bite at Christina's Polish Restaurant. To end the night, see a band at the Brooklyn Bazaar.
Student Housing in New York: Your Options
The next step to affordable student housing in New York City is to choose your living options. At the end of the day, the following four recommendations are the best options for students.
Homestay Accommodation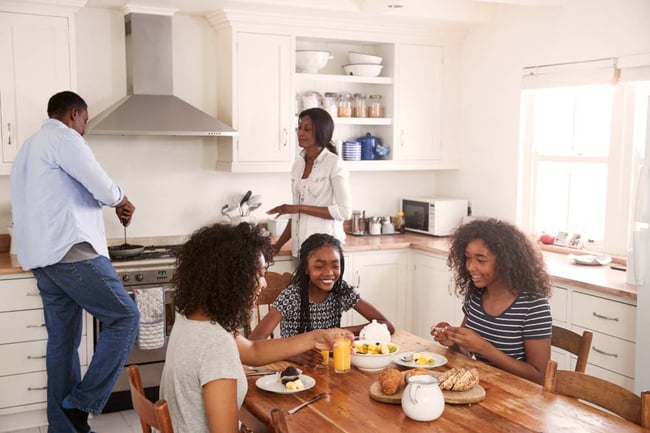 A homestay is great for students who would rather have more structure. In this case, a host family would invite you into their home and provide a private room, most likely with meals and laundry facilities. To ensure compatibility, you as the student would be able to pick your host family, communicate with them during the booking process and have access to 24/7 online support from our trained staff during the homestay.
When it comes to safety measures, all our host families undergo a series of background checks, interviews, trainings and home inspections before you are placed with them.
Private Room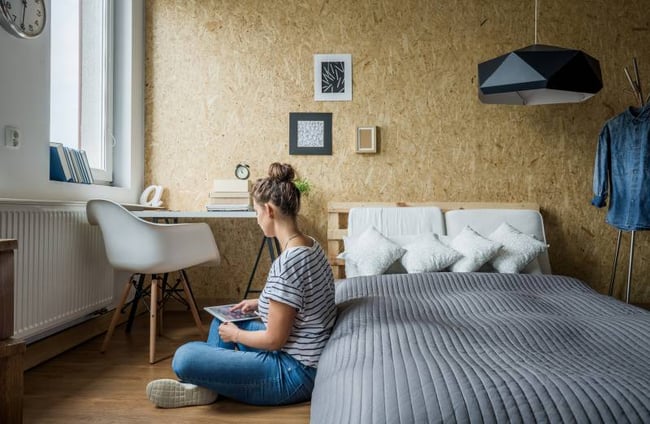 The private room option is for students who prefer more flexibility. A family or single homeowner with a private space would rent out a room to you, then you get to decide with the family what your boundaries will look like as their tenant. This is different than the homestay option in that the homeowner is not as responsible for your care.
When you find a room directly through StudentRoomStay, we can help make the booking process go as smoothly as possible.
Shared Apartment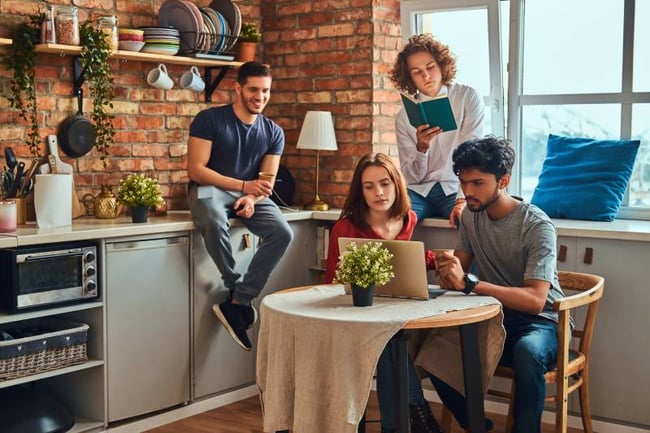 Interested in sharing an apartment with other students off-campus? The shared apartment accommodation option is for you. This way, you and your roommates are responsible for managing the entire apartment and its upkeep. Usually, there are private bedrooms but with shared kitchen and living room spaces.
University Residence of Halls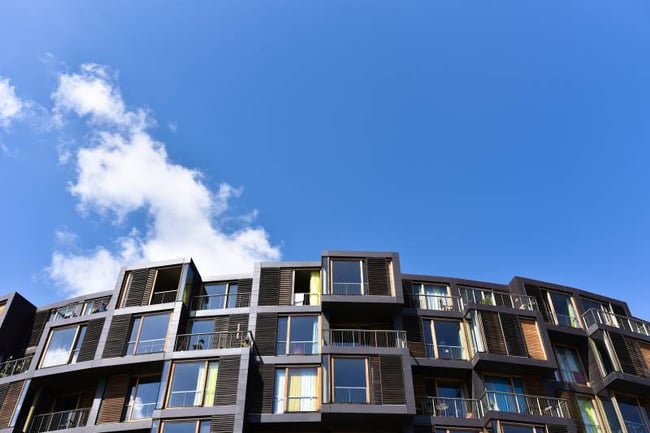 Lastly, you have New York University student housing in communal dorms. Living on campus is best for students who enjoy living among other students to get that full college dorm experience.
What Amenities Should I Look Out for?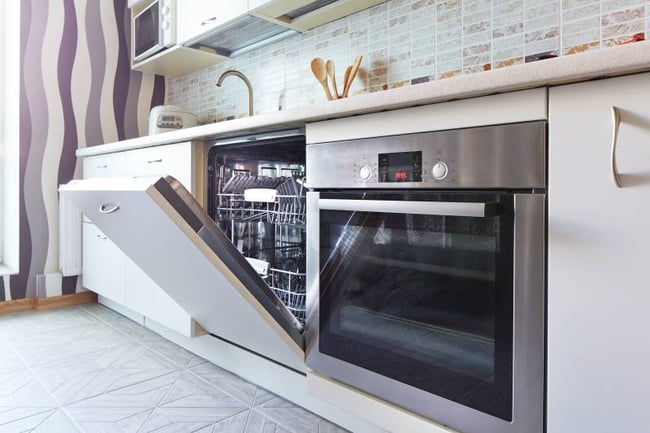 New York student housing apartments can offer all the luxury amenities. But if you're a student on a budget, you only need the basics like:
In-Unit Appliances (dishwasher, stove, oven, refrigerator)

Heat and A/C

Wireless Internet
Other amenities to consider are elevators and on-site laundry facilities. Keep in mind that there is always a laundromat down the street and you don't need to worry about parking because walking or riding the subway is the norm. Lastly, you might want to take into account whether or not your accommodation includes added security like a doorman, or if the room is already furnished for easy and inexpensive moving.
Lease Terms to Understand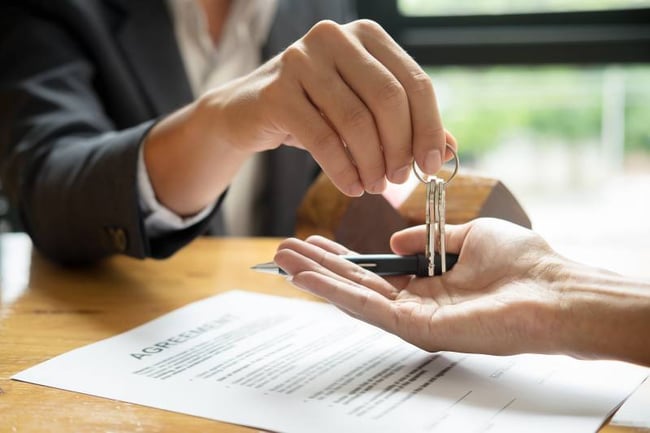 Before booking an apartment, it's crucial to know exactly what you are signing.. If this is your first time renting, it might be time to spruce up your leasing terms vocabulary so you have a better idea of what to ask questions about.
Deposit
The deposit, or security deposit, is often the same amount as a month's worth of rent. It usually will cover any damages or other charges, then the difference will be refunded back to you at the end of your lease. The amount can vary depending on your credit score, too.
Utilities Fee
The utilities bill can include things like trash, water, electricity, cable, and sewage. The average utilities fee for New York is around $150 a month. Certain landlords include this in your rent total, whereas others charge it as extra. For some utilities, like electricity and water, you might be required to pay the provider directly.
Rental Application Fee
You might need to send in a proper application and have it approved before booking an apartment. This application usually comes with a fee to cover credit and background checks, and in New York, it's priced at a cheap $20 thanks to a recently passed Rent Reform law.
Renters Insurance
Obtaining renters insurance is often mandated by landlords because it will cover theft and property damage inflicted on the apartment. Thankfully, renters insurance isn't super expensive with prices running at around $125 per year in New York City.
Rent Stabilization
If you're planning on staying in New York for more than a year, considering a rent-stabilized apartment is wise. Rent stabilization is usually applied to large cities like NY and limits how much landlords can raise the rent price each year. So in the long run, you could potentially save thousands of dollars by avoiding large price hikes.
Lease Length
The lease length is the amount of time you are required to pay rent and any extra amenity bills. Typically, leases run for 12-months at a time, but they can span anywhere from 6-months to 18-months and beyond.
Guarantor
Guarantor is another word for cosigner, or someone of your choice who is legally responsible for rent and the care of the apartment. If you are unable to pay rent for any reason, this person would be the legal fallback. Guarantors are needed in cases where the tenant has no or a low credit score or no previous rental history. It's an extra precaution for landlords to feel safer in renting their space to you. In New York, you might find a guarantor fee, which could range up to 80-90% of a month's worth of rent.
Agreement Documents
The agreement documents, or the lease agreement, is a legally binding contract stating all of the terms and conditions made between landlord and tenant. Always read this agreement carefully before signing!
Managing Your Rent & Bills
There's no better way to manage your bills than with a budget. Create a spreadsheet listing all of your expenses, from rent and utility bills to lifestyle costs like food and movie tickets. Once you know the total amount of bills, you can set aside money for yourself.
Living in NYC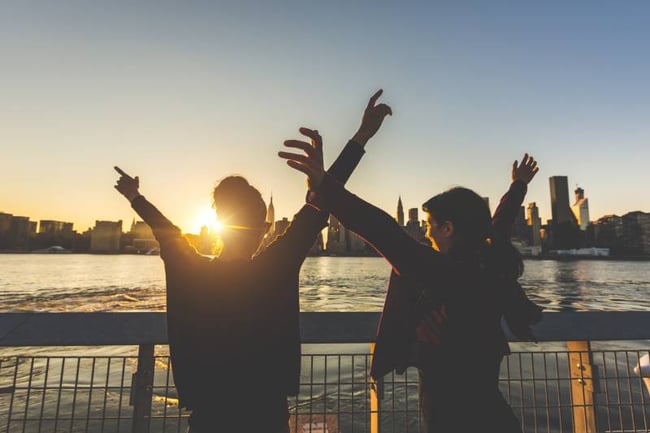 New York isn't just a city. It's a global economic and cultural capital. There is something to learn at every corner, along with gorgeous skyscraper views, heaps of coffee and amazing career opportunities. When you need a motivation boost, take a walk around the block to soak up the inspirational atmosphere of the city that never sleeps
Start Your Journey With StudentRoomStay
Student housing in New York has more than enough options to explore. Whether you decide on a homestay, private room, shared apartment or on-campus housing, StudentRoomStay is here to help find the best situation for you.
Topics from this blog: student accommodation