If you need student housing, San Diego is brimming with great living options, in addition to all the career opportunities, cultural diversity and world-famous attractions. It's one of the best locations in the U.S. to test your new independence as a college student. However, choosing a home is no small task, which is exactly why we've created this complete guide to living in San Diego as a student. By the end, you'll know everything about the great locations, important amenities, extra fees, financial success tips and more must-knows about San Diego.
Popular Student Locations
The right student location needs to be accessible and safe, along with having a fun, upbeat atmosphere for making lifelong friends. Luckily for affordable student housing, San Diego delivers these necessities with its five most popular spots below.
Downtown/ Gaslamp Quarter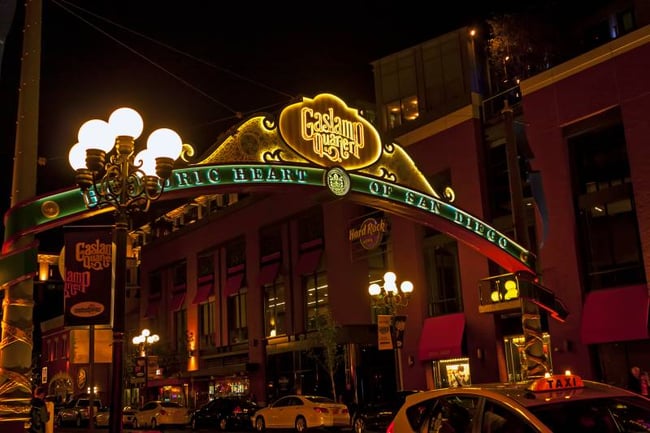 Known as the "hottest nightlife scene on the West Coast," it's no wonder students and young adults thrive in San Diego's downtown area. Downtown is home to the Gaslamp Quarter, where modern architecture and Victorian-style buildings unite with fine dining, rooftop bars and trendy boutiques. The rest of downtown is riddled with fun, like the San Diego Zoo and Little Italy. Whether you hit the streets during the day or night, there's always something to do!
Pacific Beach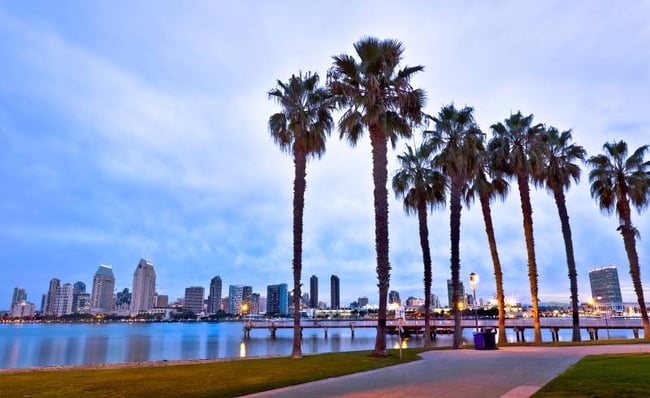 Located just north of Downtown and extending three miles along the Pacific Ocean, Pacific Beach captivates college students with surf town feels, nightlife and a laid-back community. When you're not studying at a local coffee shop, you can enjoy loads of beach activities like surfing, sailing, sunbathing, swimming and boogie boarding. Don't forget to check out the cliffs beyond the Crystal Pier for a stunning ocean view and the PB Shore Club for fantastic Mexican food with California flair.
Mission Beach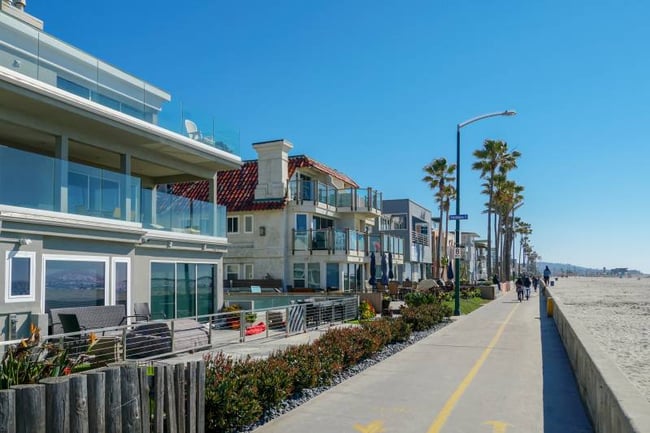 Mission Beach is connected to Pacific Beach but solely comprises the southern end. Just like its northern counterpart, it's chocked full of twenty-somethings ready to take on the world. When it comes to San Diego housing, a student can find more residence opportunities down here along the coast. You can also find Mission Bay Park, SeaWorld San Diego for amazing animal encounters and Belmont Park for roller coaster thrills.
Normal Heights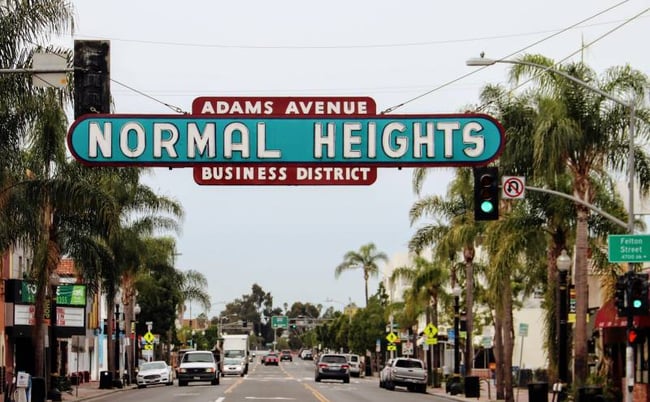 Don't let the word "normal" mislead you. In fact, locals nicknamed this San Diego hidden gem "Abnormal Heights" to better represent its incredible diversity and unique character. For a good taste of this acclaimed originality, head to Adams Avenue for an extraordinary collection of record stores, coffee shops, bookstores, vintage clothing and more. Keep in mind the area is also extremely millennial-friendly because of it's great proximity to downtown, highways and affordable prices.
La Jolla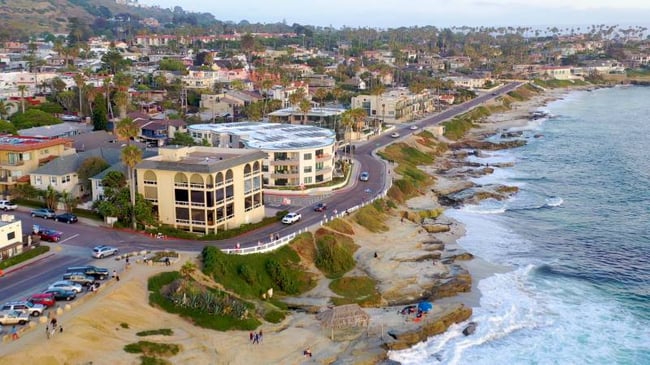 Looking for an upscale San Diego destination? La Jolla is the place to be. The "jewel of San Diego" is consistently voted as one of the top beach destinations in the world due to its striking coastlines backed up by the steep slopes of Mt. Soledad. Sea-lovers will dig the huge amount of beach activities, such as snorkeling, kayaking and evening sand fire pits. When you're not soaking up the sun, watch a Broadway show at La Jolla Playhouse, grab brunch at The Marine Room or visit the Legends Gallery to see famed paintings created by Dr. Seuss himself.


Student Housing in San Diego: Your Options
Let's talk accommodation! When it comes to international student housing, San Diego has plenty of options.
Homestay Accommodation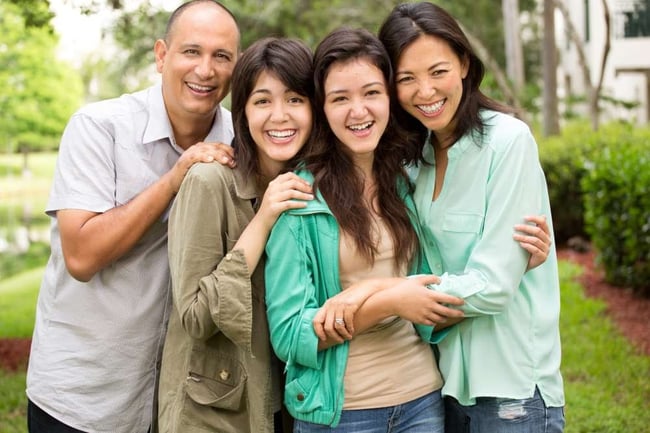 A homestay accommodation is very similar to a study abroad experience. Your host family will invite you into their home and will generally provide a private room, meals, laundry facilities, transportation and any other support you need. This is the ideal situation for students looking for more assistance during the college transition.
If you choose this route, you can personally pick your homestay family and communicate with them during the onboarding process. You'll also have access to 24/7 online support from our trained staff during your stay. All our host families must complete background checks, home inspections, training and orientations. Your safety is our top priority!
Private Room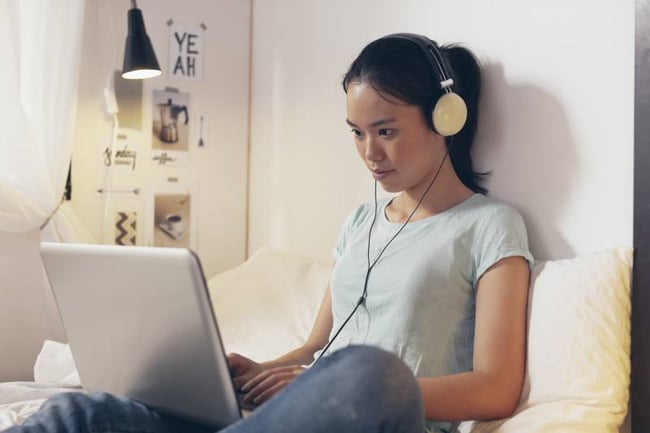 Secondly, for off-campus student housing, San Diego locals may have private rooms to spare. In this case, a family or single homeowner will rent their extra room to you. It's perfect for students who would still like support but a little more flexibility. You and your host family get to decide boundaries and how much assistance they give you, which allows for more freedom. Compared to the homestay option, the homeowners are not required to offer you support.
Usually, you can sign up for a private room directly through StudentRoomStay with all the home and family details presented through the booking process.
Shared Apartment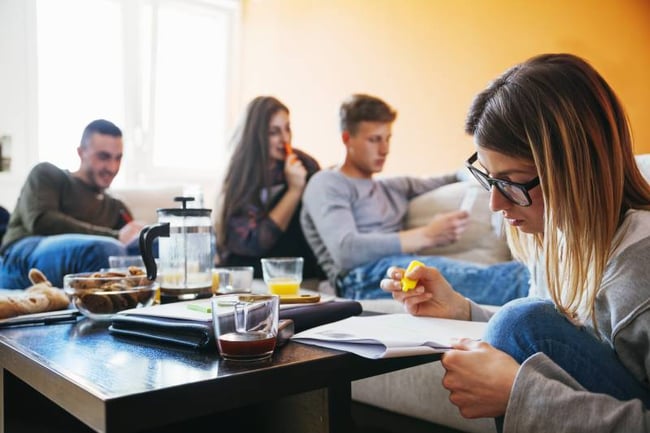 This situation opens up the most autonomy. You can rent an apartment with other students, which means you and your roommates are solely responsible for the space and its maintenance. Typically, there are private bedrooms available with shared kitchen and living spaces. This option is best if you have friends you know you'd like to live with.
University Residence of Halls
As the last option of international student housing, San Diego State University provides communal dorms. You also have UC San Diego graduate student housing or the University of San Diego– whichever college you choose to attend. Those who enjoy sharing living spaces with others tend to prefer this accommodation.
What Amenities Should I Look Out for?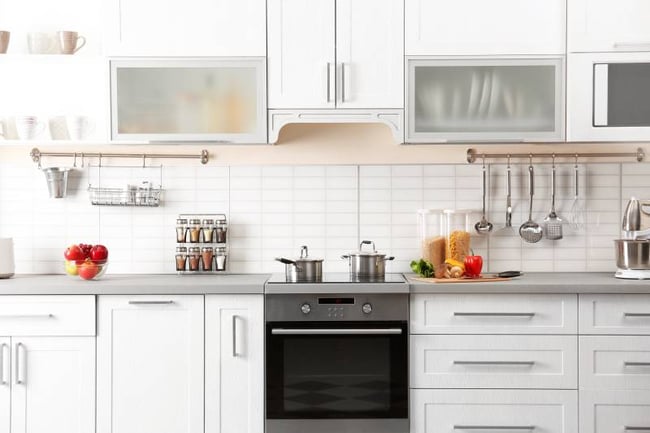 Amenities can make or break your stay, but this doesn't mean you need anything luxurious. As long as you have the essentials, like:
In-Unit Appliances (refrigerator, dishwasher, stove, etc.)

Heat and A/C

Wireless Internet

Parking

On-Site Laundry Facilities

Trash Pick-Up
Lease Terms to Understand
If you're new to the renting process, lease terms might sound like a foreign language to you. But they're important to understand so you can know exactly what you're signing for.
Deposit
The deposit is usually worth one month of rent and needs to be paid upfront when you sign the lease.
Utilities Fee
The utilities fee is the sum of trash, electricity, heating, water, and cable costs. The average fee in San Diego is around $130 per month.
Parking Fee
In large cities like San Diego, parking can be sparse, which is why most apartments require a fee to reserve a personal spot.
HOA Fee
The Homeowners Association Fee is usually applied to downtown residents in San Diego for the upkeep of common areas in apartment complexes.
Rental Application Charge
Some landlords will ask you to apply before they consider you for the apartment. This comes with a charge to cover office costs and background checks.
Renters Insurance
Almost all spaces for rent mandate renters insurance, as it covers any damage or theft inflicted on the apartment. The average cost is $175 a year in San Diego.
Lease Length
The lease length is the amount of time you are legally required to pay rent. The length can vary from 6 to 18 months or more but is typically around 12 months long.
Guarantor
A guarantor, or co-signer, is someone who is also legally responsible for the rent and the other apartment fees should you no longer be able to. This is required by most landlords if you don't have previous rental history or have a poor or low credit score.
Agreement Documents
The agreement documents are the lease itself written out and ready to be signed by both you, the landlord, and your guarantor if needed. It's important to read these documents carefully because once signed, you are legally bound to comply.
Managing Your Rent & Bills
If you're on your own managing student housing, San Diego might seem overwhelming at first, especially if you've never had to pay bills before. But no worries! This is where adequate planning comes in. Create a budget to lay out how much money will be going in and out, then set up a payment schedule and reminders to ensure you make your payments on time and will have enough funds leftover.
Living in San Diego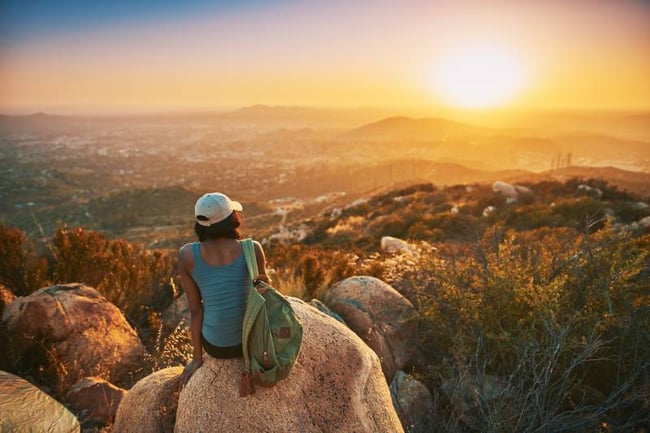 San Diego is one of the most expensive cities in the U.S., but locals happily pay the extra fees, otherwise known as the "sunshine tax," or the cost of living in year-round perfect weather. The globally-acclaimed city can meet many different lifestyle preferences, while providing college students and young adults the ideal place for coming into their own and making friendships. There's always something to do, whether it's world-class dining, entertainment, professional sports or wild adventures.
Begin Your Adventure With StudentRoomStay
When it comes to student housing, San Diego can ensure you find the best accommodation and location for your needs. Ready to start the booking process? At StudentRoomstay, we're here to help you find student housing in the easiest, safest way possible with quick online booking and support services.


Topics from this blog: american destinations student accommodation student housing