Getting your first apartment is an exciting and rewarding time! It means you are one step closer to your degree, starting adulthood after college and enjoying full independence. Your first college apartment should be a comfortable place, and decorating it can be a fun opportunity to express yourself. It should be a space for you to make endless happy memories and experience college to the fullest. Here are a few first-apartment essentials to make the move-in process a breeze: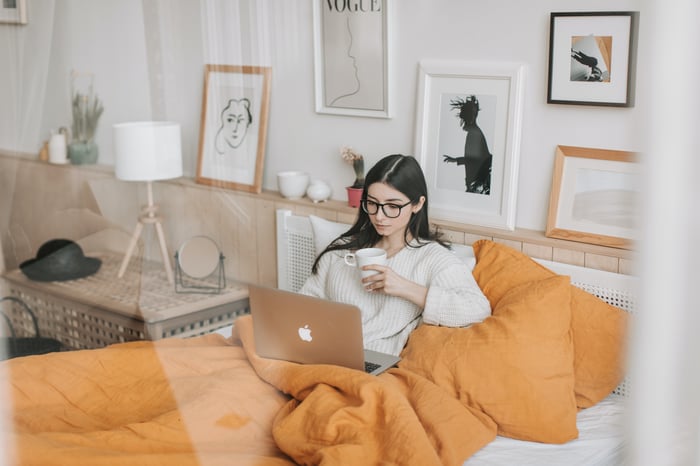 Your Bedroom Oasis
College apartments come in many shapes and forms, but you'll probably have to share common spaces. In most cases, your bedroom will be the only area that you can decorate fully as your own, so take advantage of it! If your college apartment doesn't come with a bed and desk, try browsing Facebook marketplace or Craigslist to find these at reasonable prices. Creating a comfortable place where you can study is crucial. Personalize your study area with pictures of your loved ones or your favorite inspiring books. Consider having a dresser and bedside desk to stay organized. A mini-fridge stocked with La Croix and energy drinks for those late night study sessions might come in handy too. When in doubt, add some plants. Plants are like little pets that produce oxygen—good for the soul and good for the lungs.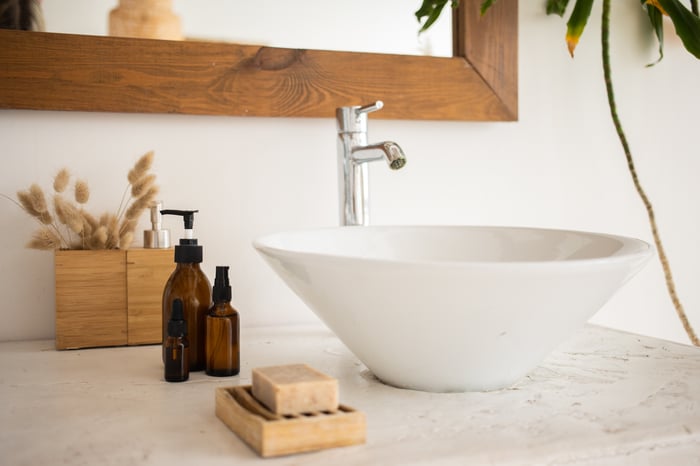 Bathroom Essentials
When moving into your apartment, you will need to have shower curtains, liners and hooks. Shower liners are pretty standard, but the curtains come in many designs that allow you to add your own personalized flare. Bath towels, hand towels and washcloths are items you will want to have before you move in. Although slightly exhilarating, getting out of the shower and searching frantically for a towel can lead to an awkward encounter if your roomie has guests over. If you have to share a bathroom with your roommate, make sure to discuss what they prefer before purchasing any intense decoration items. We also suggest different colored toothbrushes, for obvious reasons.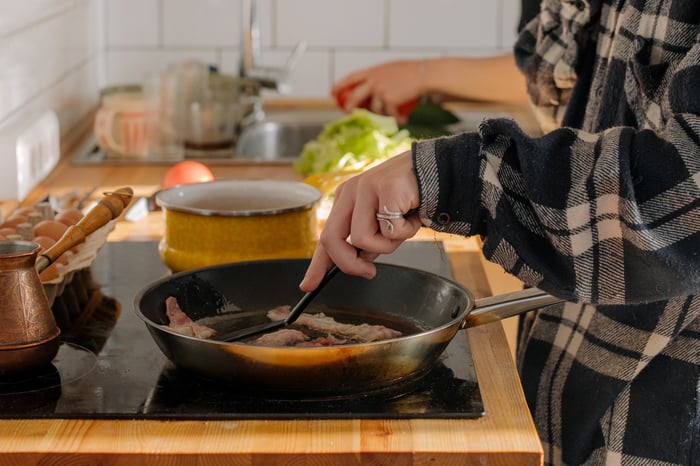 Kitchen Essentials
A list of first apartment essentials is not complete without kitchen supplies. The more stocked your kitchen is, the less likely you are to spend money on takeout (maybe). Since you will most likely be sharing a kitchen, utensils, plates, bowls and cups should be brought by both you and your roommate. Some people have different preferences, so be sure to discuss with your roommate if it is okay to share kitchenware! Discussing these things ahead of time will hopefully prevent any passive-aggressive kitchen reorganization in the future. Other apartment essentials include pans, pots and spatulas. It is useful to stock up seasonings and cooking oil if you plan on cooking often.
Other items you don't want to forget to include in the kitchen are a toaster, blender, measuring cups, cutting board, can opener, aluminum foil and dish towels. These are all good first apartment essentials for a complete kitchen. Let's be real, you know yourself best and what items you would use most. Don't go spending your money on a bunch of crap that you are never going to use. Consider how often you will be cooking compared to eating out, then you will have an understanding of the cooking supplies that you will need in your first apartment.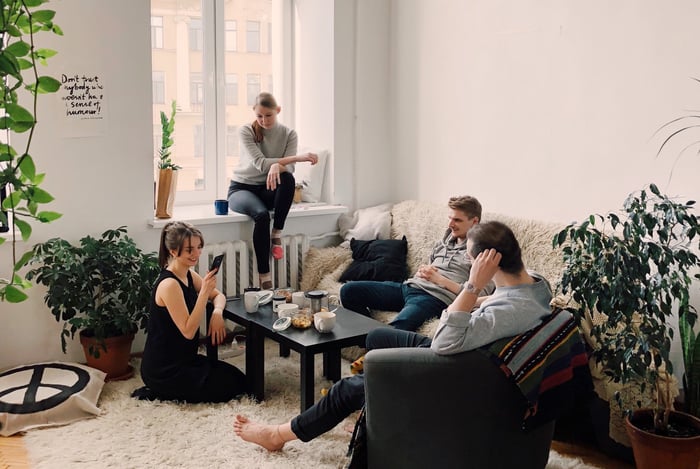 Lounge Zone
No apartment is complete without a stylish and comfortable living room. This is the most public room in the apartment and generally the first area people see, so good vibes are a must. Many student apartments come with a couch (you may want to sanitize this) and a TV. If not, they should be the first items on your list. These are two essentials for the perfect Netflix-and-chill living room. Again, Craigslist or Facebook Marketplace are fabulous resources for these things. If you are planning to use your living room as a study space, consider getting a table where you and your roommates can study together. This creates a fun shared space for bonding, schoolwork and heart-to-heart convos. Also, make sure you decide on whether you want basic cable or a steaming service. With the cost of cable, many college students choose to simply set up wifi and a streaming service in their first apartment. It can also be useful to have a cord or Bluetooth connection for your laptop so that you can view PowerPoints or other school projects on your TV.

We hope these ideas come in handy for you! Now enjoy the freedom of living on your own and have fun decorating your new crib.
Finding a first college apartment that is affordable and college-friendly can be hard. If you need help finding your first apartment, check out StudentRoomStay. StudentRoomStay provides off-campus student housing services in Santa Barbara to make your apartment hunt a little easier.