Traveling as a college student doesn't come easy. With budgeting, housing and food to consider, you really have to dig your heels into the planning process to achieve your ultimate dream: traveling the world! In this case, let's specifically talk about the best way to travel the USA on a budget. There are a lot of moving parts to travel safely and efficiently throughout the United States. Thankfully, as a college student, you might be able to receive extra perks, such as discounts. With your needs in mind, here's a full breakdown of how to travel as a student!
Best Way to Travel USA on a Budget
These days, cheap vacations for college students are all the rage. After all, these years are the perfect time in your life to explore the globe! With very little responsibilities and all the enthusiasm, students can fruitfully journey across the states, soaking up the different cultures along the way. To do this, you need to know how to make the most of your travel experiences on a budget.
Interested in studying abroad in the U.S.? Fill out this short form and we'll send you more information about homestay! If you're ready to apply, → you can fill out our full application here.
Plan Your Trip in Advance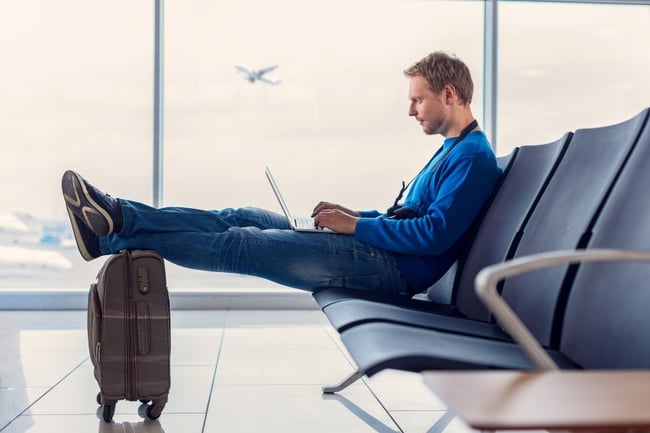 Planning is the bread and butter to any successful venture, especially if you're looking for low-budget travel. If you go in without an inkling of how to save money, it's super easy to spend over $200 a day on food and housing alone– not to mention those "must-see" sights. So, make a plan. Scout out cheaper locations, then look for inexpensive housing, restaurants and attractions nearby.
You'll also want to think about your mode of travel. For instance, if you're using a car, plan out your trip with the cost of gas in mind. If you're flying, look for air ticket deals. And if you're taking a train or bus, which is the usually the most cost-effective way to travel, research discounts.
Speaking of discounts, a lot of travel brands and attractions offer discounts for college students! You might consider doing a simple Google search to see what's available.
Pack Lightly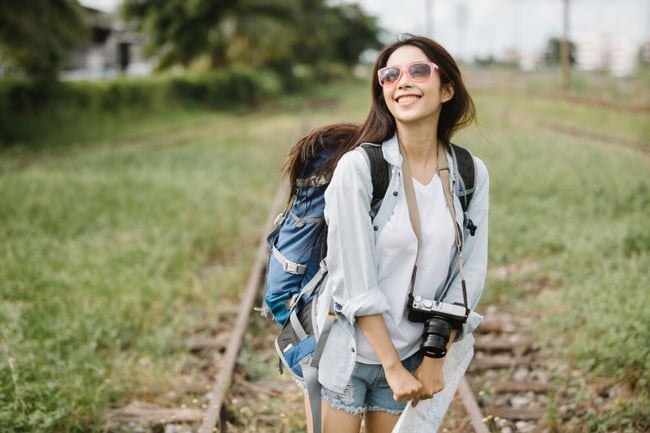 Part of you might want to pack your entire bedroom to avoid those "I wish I brought that" moments. But in the end, even though it might help your travel anxiety, it does more harm than good to your budget. For instance, if you pack a giant suitcase, you could be charged extra on flights, just for having a heavier bag. Bypass the overcharges and stick to a light suitcase.
Keep in mind, unless you're going to the middle of nowhere, you can almost always purchase necessities when you get to your destination. Packing light will save you some back pain as well, since you won't be carrying a massive suitcase everywhere you go.


Make a Budget
This brings us back to planning. It can be dangerous if you travel without a budget in mind. Imagine if you ran out of money in an unfamiliar location? Prevent this scenario by crunching numbers to figure out exactly how much you can spend each day.
You'll want to take things like meals, housing, attractions, transportation and miscellaneous costs (like souvenirs) into account. Be sure to overestimate how much you'll spend; it's always good to have more than you need in case of emergencies. Also, if U.S. dollars are not your home currency, watch for the exchange rate.
Check your budget often to ensure you're not overspending; it's easy to fall off track, especially if you're regularly distracted! Lastly, go back to those student discounts, too. Use them wherever you can! This is one of the best ways to find cheap vacations for college students in the U.S.!
Prepare Your Own Meals When Possible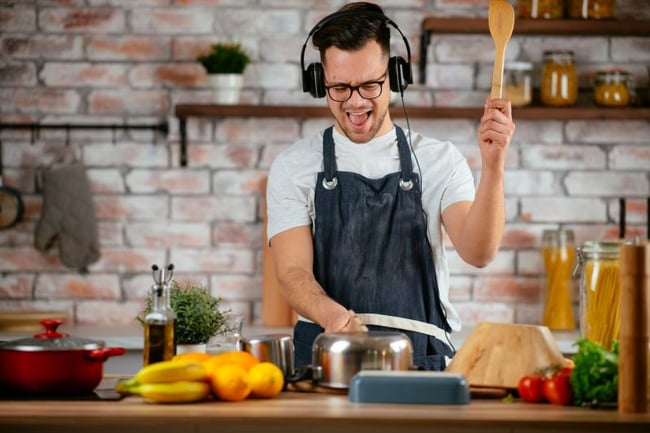 Travel Away says, "When travelling on a tight budget, finding good, reasonable priced meal options is crucial. And unless you're visiting cities with a smart, budget-minded dining scene such as Kansas City (MO), Austin (TX) or Houston, chances are farmers' markets and grocery stores will be your best friends."
For affordable trips for college students, food is one of those expenses that can rack up quicker than you realize. And yes, although it can be very tempting to try out that snazzy-looking restaurant down the street, it's a better idea to make your own meals when you can. This will help you save a lot of money.
You'll probably have to do a lot of planning here, too. Make sure your hotel/hostel or other accommodation has a kitchen available to you, or at the very least, a microwave.
Stay at Hostels
When it comes to budget-friendly travel, utilizing hostels is a fantastic option. You sacrifice a little bit of privacy in the process, but it's absolutely worth it if your main goal is to find bargain deals.
If hostels aren't your cup of tea, make extra effort to find reasonably-priced hotel deals or ask to stay with friends. It's little choices like these that can help save more money than you realize!
Take the Road Less Traveled
Trips for college students in the U.S. usually involve world-renowned locations like New York City, Miami and Las Vegas. As wonderful as these sights sound, they're just not ideal for students wanting to save on housing, food and attractions.
In fact, since these locations are so popular, prices skyrocket in efforts to rake in the tourist money. To avoid this trap, our advice is to take the road less traveled. And don't worry! It won't be disappointing. The U.S. is brimming with hidden gems that are still culturally-rich but at a fraction of the price.
Cities like Atlanta, Memphis, San Antonio or Charleston are super underappreciated. They're brimming with history, free outings, inexpensive entertainment options and local charm. Your wallet will thank you!
Look Out for Tourist Traps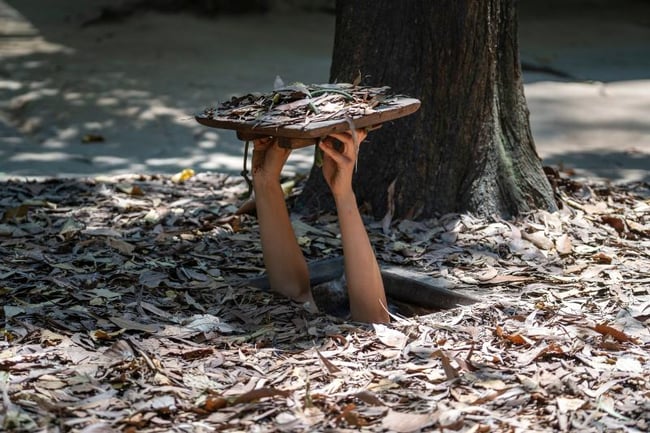 A huge part of summer trips for college students in the U.S. is seeing popular tourist spots. However, remember how prices skyrocket at famous attractions to bring in the extra cash? These are also known as tourist traps. They're specifically designed to lure in unaware visitors to spend their money. You probably won't be disappointed if you miss out!
In almost every city, there are other lesser-known activities that still scratch the travel itch but also keep your bank account in check. Make sure to plan ahead of time to scope out the lucky finds. It's also always a good idea to talk to the locals and ask about their favorite underrated locations.
There will be fewer crowds, too. It's a win-win!
Find Your Ideal Student Accommodation With StudentRoomStay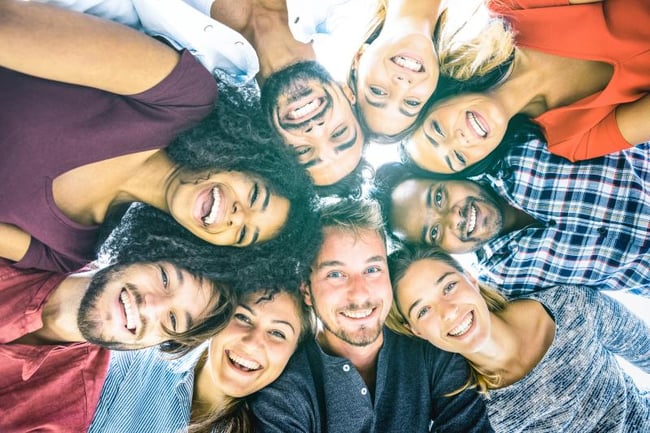 Travel for college students isn't so bad when you thoroughly plan out your trips! Planning ahead lets you discover all the discount deals and find those lucky locations. If you're a student looking for budget-friendly accommodations, use StudentRoomStay! With easy online booking and support services, we're here to help you reserve a room that meets both your travel and budget needs.