What is the cost of living in Los Angeles? This is one of the most important questions to ask yourself if you're thinking about moving to LA. No matter where you're from, the living cost for students in Southern California will likely be different from your hometown. Budgeting can be stressful, so we're here to help you understand different expenses you might encounter. Being financially prepared will make it possible to follow your dreams of studying in the city of dreams, picturesque scenery, and world-famous beaches.
What Makes Living in L.A. As a Student so Great?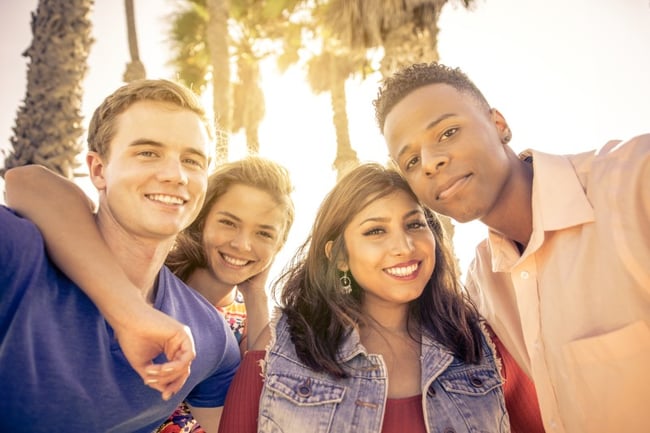 Los Angeles's lively urban environment and cultural diversity make it an enriching place for students to live and study. The city is host to an assortment of top-notch universities and hundreds of museums-250 to be exact-not to mention its proximity to Southern California's sunny coast. Paying attention to living costs will allow you to make the most of your experience as a student in LA.
Breaking Down the Cost of Living in Los Angeles
So how much should you expect to spend while living and studying in LA? The biggest expenses will be tuition fees and housing-unsurprisingy-utilities, recreation, meals and transportation are essentials that should be budgeted for as well. These costs will differ greatly based on your chosen school, neighborhood, and transportation methods.
Tuition Fees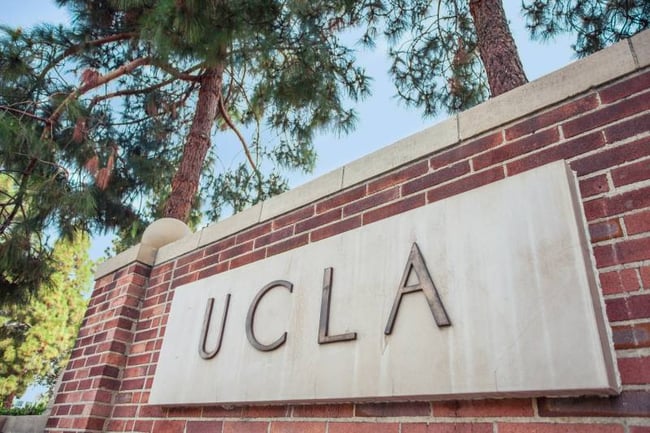 Tuition costs vary from school to school, even within LA and the surrounding area. Factors like out-of-state residency and choosing a private college usually result in higher fees. Below are the average tuition costs of Los Angeles's universities.
In-state tuition: $4,734 per academic year
Out-of-state tuition: $24,526 per academic year
As of 2020, here are some examples of annual tuition fees for LA's public and private universities:
| | | |
| --- | --- | --- |
| University | Annual In-State Tuition | Annual Out-of-State Tuition |
| Biola University | $41,976 | $41,976 |
| CSU Long Beach | $6,834 | $18,857 |
| CSU Northridge | $6,977 | $18,857 |
| LA City College | $1,220 | $8,110 |
| UCLA | $13,240 | $42,994 |
| USC | $59,260 | $59,260 |
Universities in LA offer lots of scholarships, so make sure you check their websites to see what financial aid you might be eligible for. Grants, scholarships, and work-study programs can help further assist you in making college more affordable.
Rent & Housing Costs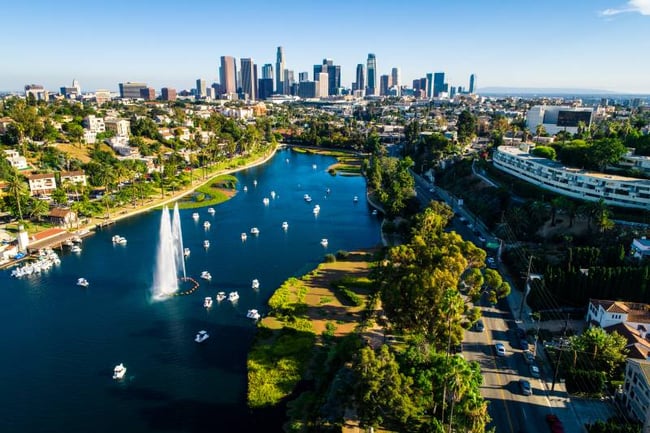 Los Angeles is made up of an assortment of different districts and neighborhoods. Below are the average monthly prices to rent a one-bedroom apartment in some of the most popular student areas:
| | |
| --- | --- |
| Neighborhood | Average Cost per Month |
| Westside LA | $1,600-3,000 |
| Central/East LA | $1,200-2,000 |
| San Fernando Valley – South, East | $1,300-2,100 |
| San Fernando Valley – West, North | $1,000-1,800 |
| Long Beach | $900-1,500 |
| Pasadena | $1,000-1,600 |
Finding roommates to help split the costs between the rent of an apartment is a great option too! If your university doesn't require you to live on campus for the first year or two, you might want to consider searching for roommates that share similar interests to help lower your rent expenses.
Check out our Student Housing Los Angeles guide for more tips on finding the perfect accommodation to suit your needs with StudentRoomStay.


Cost of Utilities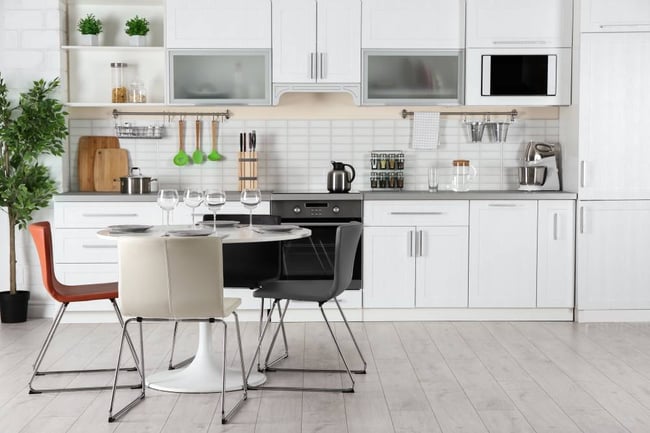 Utility expenses are easily forgotten, so make sure to include them in your budgeting plans. The average student utility bill includes electricity and water. The average cost of utilities in Los Angeles is around $60-130 per month, while an internet plan can cost $30-70 per month. A phone plan usually costs $50-80 per month.
Fun & Leisure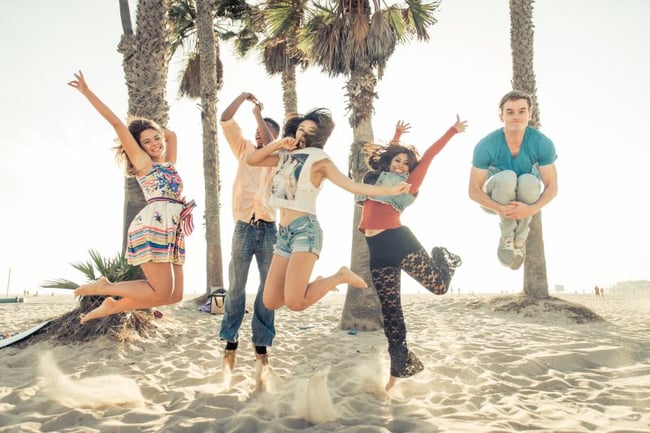 When you're budgeting for your time in LA, don't forget to have fun! Leisure activities are all part of the student experience, so make sure you give yourself breaks from studying. A standard movie ticket costs about $10-16, but cheaper theaters can have tickets for as little as $6. Eating out at a restaurant will cost anywhere from $10-30. Los Angeles has lots of local coffee shops that are perfect studying and community but expect a cup of coffee to cost between $4-8.



Meals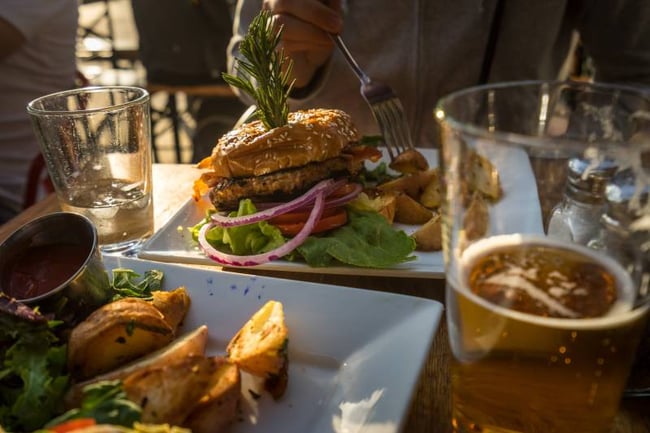 Some universities in LA offer campus meal plans for students, such as USC and UCLA:
USC: $2,860 per semester
UCLA: $3,810 per semester
However, you may find it more convenient to arrange your own meals off-campus. A fast food meal in LA is $6-8, while groceries tend to cost around $400-500 monthly. We've broken down the prices of some of the most common student grocery purchases to help you budget your meals:
| | | |
| --- | --- | --- |
| Quantity | Item | Cost |
| 1 | Gallon of 2% milk | $3-4 |
| 12 | Large eggs | $3-5 |
| 2 | Pounds of apples | $2-4 |
| 2 | Pounds of potatoes | $2-3 |
| 1 | Loaf of bread | $3-4 |
| 1 | Box of cereal | $3-4 |
| 1 | Pound of boneless chicken breast | $5-7 |
| 1 | Pound of ground coffee | $5-9 |
Books and Supplies
Your chosen school, major, and classes will determine the cost of materials for each academic year. Most universities in Los Angeles estimate that books and supplies will cost somewhere between $1,000-2,000 per year. Keep in mind that for some courses, a single textbook for one semester can cost upwards of $200.
Transport Costs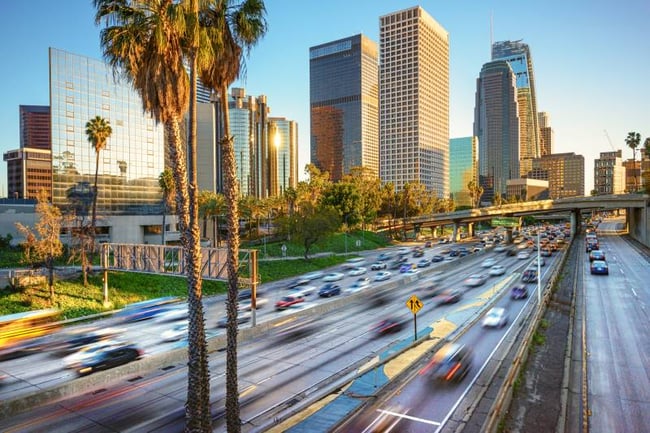 There are a lot of different options for transportation in Los Angeles. A public transit pass, which gives access to Metro rail and bus services, is $25 per week. Some universities allow students to apply for transport subsidization-great options if you've chosen to live in more affordable housing that's oftentimes further from the university.
Public transportation may cost you some flexibility, but it's a great way to avoid dreaded LA traffic. If you'd rather drive, gas costs $3-5 per gallon, which comes out to about $100 a month. Don't forget to keep spare change on hand for street parking, which is $1-4 per hour!
Tips for Saving Money as a Student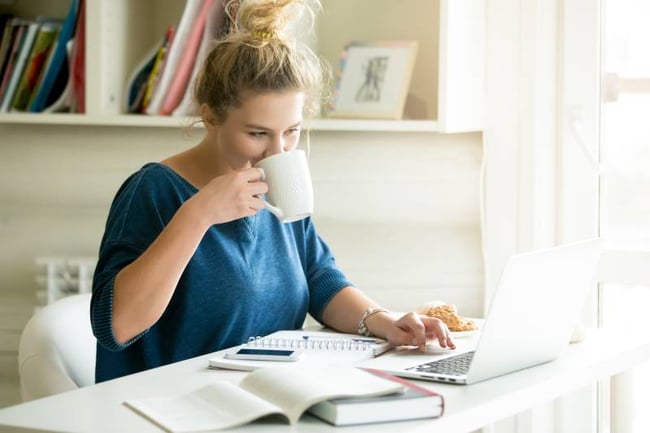 College expenses can begin to bog you down when factoring in all of the costs but there are ways to make your living more affordable, while still being enjoyable. For starters, try renting textbooks instead of buying them. Some schools will even buy back purchased textbooks and you'll end up with a partial refund. Checking out books from your campus library, if you only need them for a short time, is a commonly overlooked option as well.
If transportation is your main concern, try carpooling and splitting gas money. One of the perks of LA's year-round sunshine is the opportunity to bike through the city instead of driving or using public transit too.
Make sure you keep your student ID with you; a lot of restaurants, museums, and other businesses in LA offer student discounts. You don't need to live off of instant ramen, but there are cheaper and healthier ways to eat than dining out every night-plan your meals wisely.
If you're bored and looking for entertainment, keep in mind that most public libraries have movies as well as books. Maybe it's time to ditch your streaming service subscriptions and borrow a DVD instead of renting or buying movies. Living as a student doesn't have to mean depriving yourself of enjoyment, but it does take some planning and critical thinking.
Find Your Ideal Home With StudentRoomStay
Now that you're familiar with the cost of living in Los Angeles as a student, you'll be more prepared as you pursue your education. Moving to a big city like LA can be an overwhelming experience, but we're here to support you every step of the way. With StudentRoomStay, finding a place to live becomes so much easier. Be sure to create your profile to start saving your favorite rooms! For on-the-go mobile room hunting, download our app.