SRS Expands Horizons To Domestic Market With Student Housing near UCSB

SAN LUIS OBISPO, California (September 28, 2022)—StudentRoomStay has officially welcomed their first group of UCSB and SBCC students to their brand new Isla Vista property for the 2022-23 school year. Prior to this launch, SRS had primarily focused on delivering safe and reliabl

e homestay opportunities for international students. With this new apartment venture, the company has now effectively begun its domestic mission.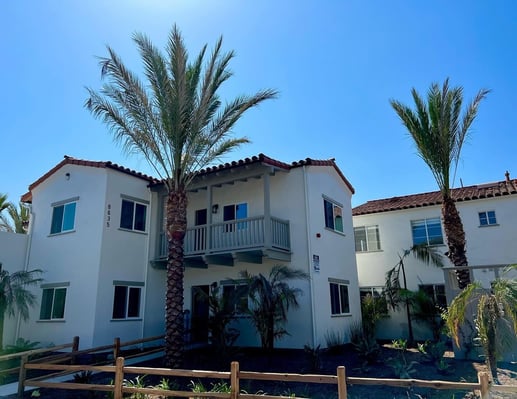 The Abrego Apartments, located on Abrego St. in Isla Vista, are less than a mile away from the UCSB campus. Amenities include on-site laundry facilities, complete furnishings, parking, high speed internet and the new SRS app.
The app was developed in response to the oftentimes cumbersome relationship between student renters and landlords. CEO Adam Lee stated the need for this app, "There is a communication gap that needs to be addressed. By providing a safe, third-party platform, our app provides a more comfortable experience for students and a go-to place for them to take care of all things renting".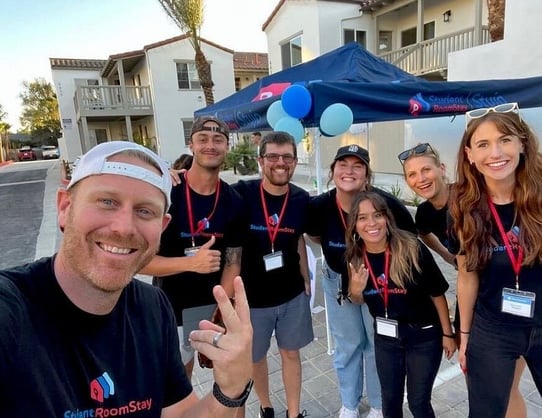 As the school year begins, SRS eagerly awaits feedback from their new tenants to further their mission to help all students, domestic and international, find a place to call home. With immense potential for scalability, SRS is optimistic about the app's future.
"We are so thrilled to provide a positive housing experience for students in Santa Barbara this year and couldn't have asked for a better location to launch this new endeavor. " Lee said, sharing his excitement on this prospect, "This is just the beginning."
About StudentRoomStay
StudentRoomStay (SRS) is bringing modern technology to a traditional homestay industry by providing host families across the nation for international students and launching into the domestic market with their brand new resident app. The SRS app bridges the communication gap between residents and property managers and serves as a community-building space to discover local events and student-focused content. StudentRoomStay is on a mission to help all students, regardless of age or home country, find a place to call home. Learn more at www.studentroomstay.com
###
Media Contact:
Katie Malley
Marketing Specialist
(833) 766-6789
katie.malley@studentroomstay.com